Pop-Up Goes The Dinner
Dinner Lab breaks new ground on Baltimore's culinary scene.
Most of the faithful had marked this night on their calendars several weeks before: Thursday, September 25, 7 p.m., location unknown. Then, 24 hours before the rendezvous, each received an e-mail with the exact venue. At seven sharp on the appointed evening, the crowd begins to huddle in front of Studio Remington on 28th Street, an odd little industrial building that doubles as a wood-working shop and tattoo-ink warehouse during the day, but tonight moonlights as a makeshift restaurant for Dinner Lab, Baltimore's newest membership-based, pop-up dining series.
Inside the space, crates of paint and tattoo ink have given way to a bar serving artisanal cocktails. Anvils and table saws have been pushed back to make room for an ad-hoc kitchen and dining space. Vintage surfboards, old gas-station signs, florid tattoo sketches, and a life-sized wooden antelope head look down from the walls.
"Dinner Lab did a really great job of staging," says Bernadette Jocson Bick, a personal chef with the Baltimore-based Nutreatious, who is attending her first event. "The tables are sparse with clean lines—the shop stuff is there, it's part of it, but it has melted into the background."
Billed as a "social-dining experiment," Dinner Lab, a national club that hosts dinners in other cities, brings together strangers to share a meal created by emerging chefs. As diners provide feedback on their multi-course menu, the meal also serves as a platform for the fledgling chefs. To add to the spirit of experimentation, dinners are thrown in non-traditional locations and the food, prepared in a commissary, is finished on propane-fueled burners, often in adjacent parking lots. In Baltimore (where the cost of membership is $125 a year, plus an additional $60-65 per meal), the locales have run the gamut from the Joseph Meyerhoff Symphony Hall lobby to the historic Ideal Theater in Hampden. Dinners are frequent (once every three weeks or so here), allowing the Labs to build a following.
For Bick, Dinner Lab is emblematic of what's happening in the industry. "Restaurants that are ready to move forward are having their own pop-ups, they're encouraging their own chefs to get out there and to be seen," she says. "Anything that's caption-worthy, that gets on social media helps—I love it."
Given Baltimore's exploding dining scene, Charm City has been the perfect place to establish this new riff on the pop-up trend. Pop-ups have been around for years now, but Brian Bordainick, the 29-year-old former bartender who founded Dinner Lab in New Orleans in 2012, is attempting to remake the model as a hybrid between the pop-up (with its spur-of-the-moment vibe) and old-fashioned, membership-only supper clubs.
Dinner Lab is a hybrid between the pop-up concept and old-fashioned supper clubs.
The first supper clubs arose during the turn of the 20th century as a precursor to the speakeasy. They were secretive, only quasi-legal, and wrapped in a veneer of sophisticated danger. Dinner Lab taps into that same underground energy, taking diners not only out of their culinary comfort zones, but out of their ZIP codes as well—from a motorcycle dealership in Austin to a banjo factory in Nashville to a helipad in New Orleans—anywhere but a traditional restaurant space.
"We were looking for scenes that were more like New Orleans, and Baltimore was perfect," says Bordainick, a native of New York now based in New Orleans. "These food scenes are known for one or two things. People are like, 'Hey! It's jambalaya,' or 'Hey! It's crab cakes,' but we both have something so much more sophisticated going on."
Others agree that Charm City offers the optimal culinary climate for this dining trend, and Baltimoreans' willingness to explore makes the city a great fit for Dinner Lab's nomadic nature. "The restaurants are very organic," says Monica Jones, Dinner Lab's marketing manager for the Washington, D.C.-Baltimore area, whose job duties include scouting the chefs and locations, and running the events. "There are so many different pockets and neighborhoods, and people don't stay home—they care about food and like to explore."
The inherent problem with pop-up restaurants is that their one-and-done nature makes building a customer base challenging, and, without so much as a second night to recoup the investment, it's a recipe for going broke. Bordainick decided to retool the concept based on his earlier misadventures in pop-up dining that began in August 2012, when the original Dinner Lab offered patrons a pop-up opportunity, but it was held late at night—a "terrible idea," says Bordainick—particularly in a town like New Orleans, where, by midnight, diners tended to show up drunk. "We could have served hot dogs, for all people cared," he says, laughing.
Two-and-a-half years later, with the formula perfected, Dinner Lab has expanded to 20 cities (Baltimore is one of its newest additions) and holds about 1,500 events a year, earning the attention of industry giants such as Whole Foods board chairman John Elstrott, who recently formed an investment group to back the company. Says Bordainick, "[The name] Dinner Lab really [captures] what we're trying to do."
Like lightning strikes, Labs don't happen in the same spot twice. For the most part, the events are one-night-only dining experiences, usually with a fixed menu built around a theme. (Nashville-based chef Christopher Sorter called his Silver Spring-based Dinner Lab event "Vonnegut" because he and author Kurt Vonnegut are Indiana natives, for instance; New York City-based chef Kwame Onwuachi hosted a "From Candy Bars to Michelin Stars" event, in which he discussed his rise from selling candy bars on the subway in the Bronx to working at the Michelin-rated Eleven Madison Park in Manhattan.)
Dinner Lab gives less-established chefs a shot, too. About half the chefs at the labs are local, the rest are brought in from successful dinners in other cities. Tables are large and communal, encouraging diners to engage with those seated around them. White comment cards at every seat are completed at the end of each course (some members have gone so far as to write love notes to the chefs), and, along with drinks including craft cocktails and beer and wine pairings, help drive the conversation.
"It's a little different, getting dressed up to eat in a warehouse," says Jessie Watrous, a senior associate with the Annie E. Casey Foundation, "but it's the experience. I'm not a foodie, per se." For Watrous, the stranger factor was a hurdle at first, but ultimately, it helped her get into the experience. "I really didn't know what to expect," she says. "The comment cards, and the fact that you're with people you don't know, got us talking about the food."
One recent Lab took place at Renaissance Fine Arts with chef Aaron Grosskopf curating a five-course meal showcasing the Espelette, a chili pepper from the south of France, a region that inspires and informs Grosskopf's food. The meal featured caramelized pork tenderloin, which Grosskopf cooked in the Cross Keys parking lot, as arriving diners made their way toward the gallery's collection of contemporary art.
Meanwhile, at Studio Remington, Russell Jones, whose day job is working as the executive chef at Washington, D.C.'s, Jack Rose Dining Saloon, takes the floor to discuss the inspiration for his theme, "Sow & Reap: Classic Technique at the Peak of Summer's Harvest." For Jones, an avid gardener (who is married to Lab's Monica Jones), this meal is an expression of his food philosophy. "What I [am] trying to do is show using all of the animal," he explains. "So we have the head, shoulder, bacon, and the belly. You're educating, really: Eat the whole beast." The longer he talks about his ingredients, the more excited he becomes. "All of the food is in season," he says. "It comes from a few sources, incluing an organic co-op, and an Amish co-op. Living sustainably—it's how you eat, how you live." After a few moments he adds, "I hope people get it."
As the first of six courses arrives—elegant smoked oysters with green apples, lemon, jalapeño, and celery on a crisp buttermilk cracker—they certainly seem to. "A lot of people try to bash you over the head at the beginning," says Bick, weighing in, "but this was light and refreshing, just a little bit smoky and perfectly tasty." The second course, roasted turnips and fried chicken skins with fish-sauce over a peanut purée, is a sophisticated mélange of traditional French cooking and Asian influences that leaves plates clean and the foodie conversation in overdrive. "Everyone is having the same thing at the same time, so you're all reacting to it together," says Bick, as she scribbles some notes on her comment card. "You're hearing what everyone thinks about it, so it encourages you to think more about what you're eating." By the time the dessert course of fudge and pralines arrives, the crowd seems more than sated.
As valuable an experience as Dinner Lab can be for its patrons, it is just as eye-opening for the chefs. For some, it's a chance to step up from sous-chef for the first time. For others, like Jones, it's an opportunity to cut loose. "It's challenging—it's almost like cooking while you're camping," says Jones, who cooked his meal in a yard behind the studio. "You really have to rethink how you do everything." As a chef herself, Bick offers an interesting perspective. "As a chef, who is also a diner, I felt a little bit reluctant to do the comment cards at first—I had mixed emotions, but I know it was also very helpful," she says. "I wanted to attend because I am intrigued with what is happening in the food world. There really is so much more freedom out there now for cooks and eaters, so I wanted to see what the whole supper club thing is about—and of course, I always want a good meal."
Once the guests are gone, chef Jones grabs the cards and slips away to read the comments. "There was one person who thought everything was terrible, but I just kind of ignored that one," he says. "I've learned to take criticism, living in the world of Yelp." Luckily, that comment was an outlier, and most of the cards were full of praise. The experience, he says, was an enlightening one: "They let you know exactly what they like and what they don't," says Jones. "Some of it was valid, and some I didn't agree with. Food is personal. If your mom made collard greens one way, and my mom made collard greens another way, my mom's way is always better—but cooking has got to be about your vision, your story."
Long after the last diner has left, the Dinner Lab staff remains working late into the night, restoring this festive restaurant back into a warehouse. There's a sense that this means something to them, too—that this is dinner with a mission. Bordainick, who has faced many an obstacle on his road to success, sums it all up. "Stoves not working, bathrooms flooded, there's not much that surprises us," he says, "but we're pretty great at throwing a kickass party."
---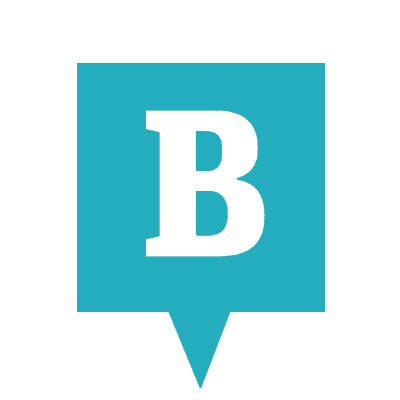 Online Exclusive! View additional images from a recent Dinner Lab event.