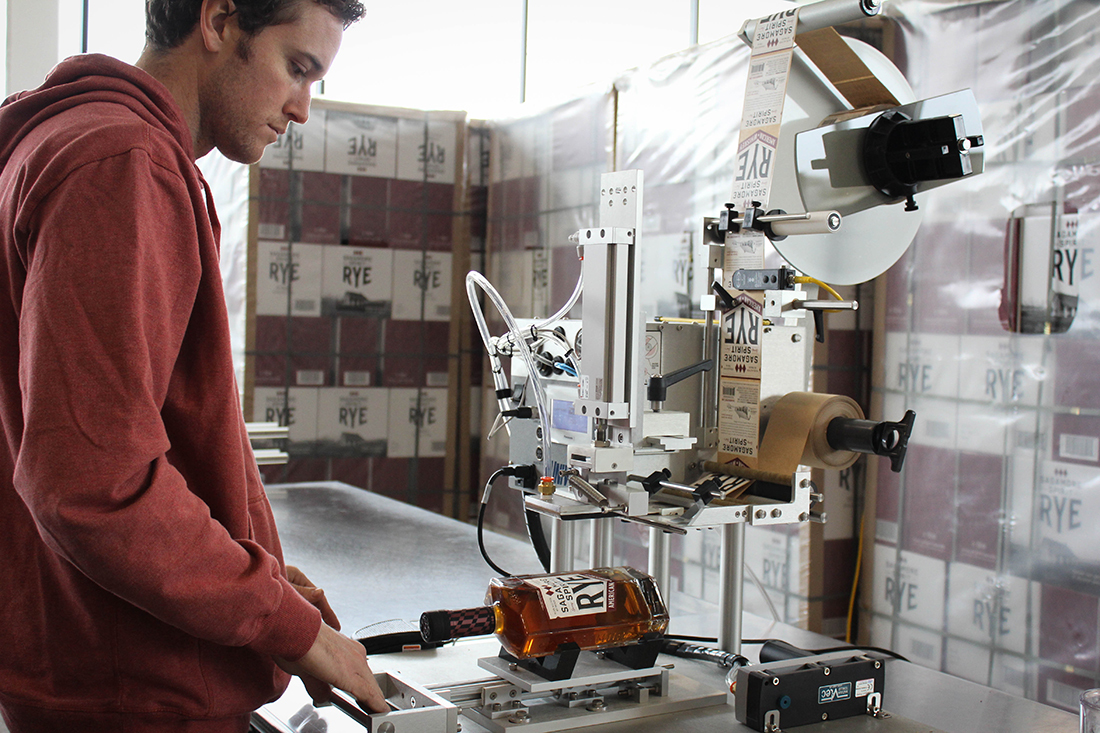 Photography by Meredith Herzing
"Sagamore's spring water is iron free and fed from a limestone aquifer," Treacy explained. "Limestone water is traditionally the best, and purest, way to make a rye whiskey."
Once that process is complete, the whiskey is hand bottled and labeled and, recently, that has meant that family and neighbors of Sagamore staff have been coming in to help during the homestretch before bottles hit shelves on May 13.
As for the rye whiskey itself, it's made up of two different mash bills (one with high rye and one with low), so the final product is a fine balance of spicy and sweet. The rye is a lot smoother than many small-batch whiskies on the market with dominant flavor notes of molasses and caramel. The spirit reminded us of a lower-proof Knob Creek rye, and would be ideal in an Old Fashioned or Manhattan cocktail.
"Expect our product to be in some of the best bars and restaurants around town," Treacy said. "We're aiming to end up in the places with craftier cocktail programs."
Launch party plans are in the works and will be posted on Sagamore's social media platforms once they're firmed up. Not surprisingly, one place you'll be guaranteed to find Sagamore rye? At the 141st Preakness Stakes on May 21.
"All of these ventures have one thing in common," Treacy said of Plank Industries. "And that's celebrating the unique heritage and history of Maryland."