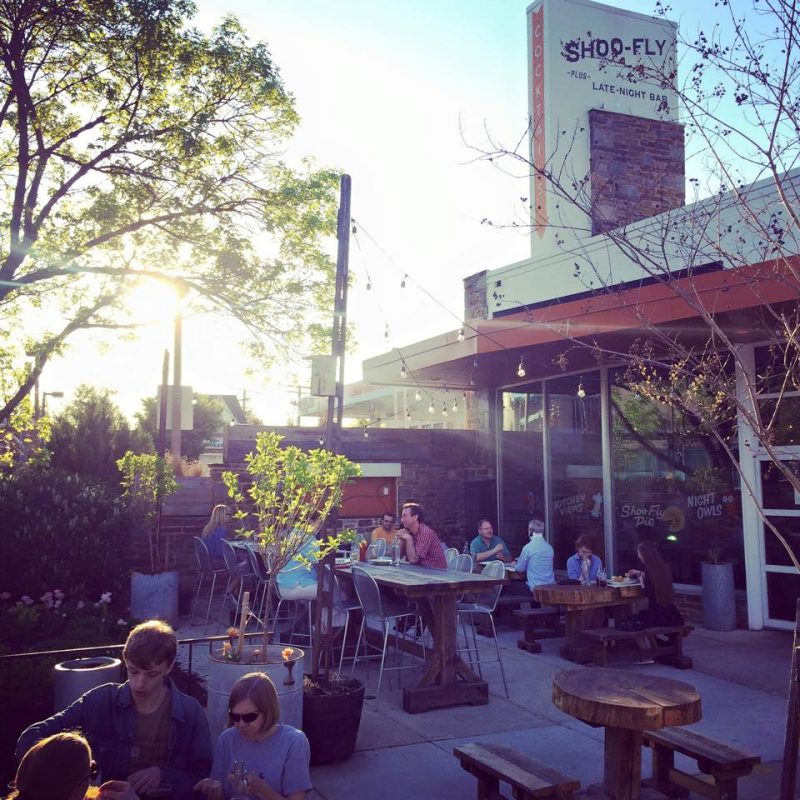 Courtesy of Shoo-Fly Diner
On the heels of bringing home a James Beard
award, local restaurateur Spike Gjerde has announced that Shoo-Fly, his laid-back diner concept, will be closing its doors.
"The idea from the start was to do a little diner, which then turned into a diner with a big bar, and then turned into a big diner," Gjerde says. "Somewhere along the way, we lost track of what Shoo-Fly was meant to be—a small place to find the best steak and eggs and coffee around."
Gjerde says that although "Shoo-Fly as we know it" will serve its last meals tomorrow night, he and his partners are brainstorming ideas to keep the concept alive, which may mean relocating the restaurant to another building in Belvedere Square.
The chef also notes the eatery sharing its space with
Canning Kitchen, a production house for Gjerde's household Woodberry Pantry products, as a reason behind the decision to re-evaluate.
"So much processing eventually took over what was going on in the kitchen," he says.
While the fate of the diner remains up in the air, production of locally sourced jams, jellies, and pickled vegetables to be sold at Gjerde's other restaurants Woodberry Kitchen, Artifact Coffee, and Parts & Labor will continue at Canning Kitchen.
Looking back at the diner's run, Gjerde says some of his fondest memories include serving up its signature "Scrappledelphia" sandwiches (scrapple, apples, griddled onion, and melted cheddar on rye toast), throwing Shoo-Fly a half-birthday bash, and hosting a pop-up with Erik Bruner-Yang of
Maketto in D.C.
Gjerde is content with saying
goodbye to this chapter of Shoo-Fly.
"At its core this was a serious attempt to do sourcing an entirely different way and that just wasn't talked about enough," he says. "Shoo-Fly was amazing, but the fact that we're taking some time to think about it isn't the greatest tragedy."
Diners are invited to join Gjerde for a
closing party on Shoo-Fly's patio on May 21 at 9 p.m, complete with signature eats from all of his restaurants, and plenty of boozy slushies to go around.