Sugar Coates Bakery Creates Cakes That Are Edible Works of Art
A Homeland mom of four has her cake—and eats it, too.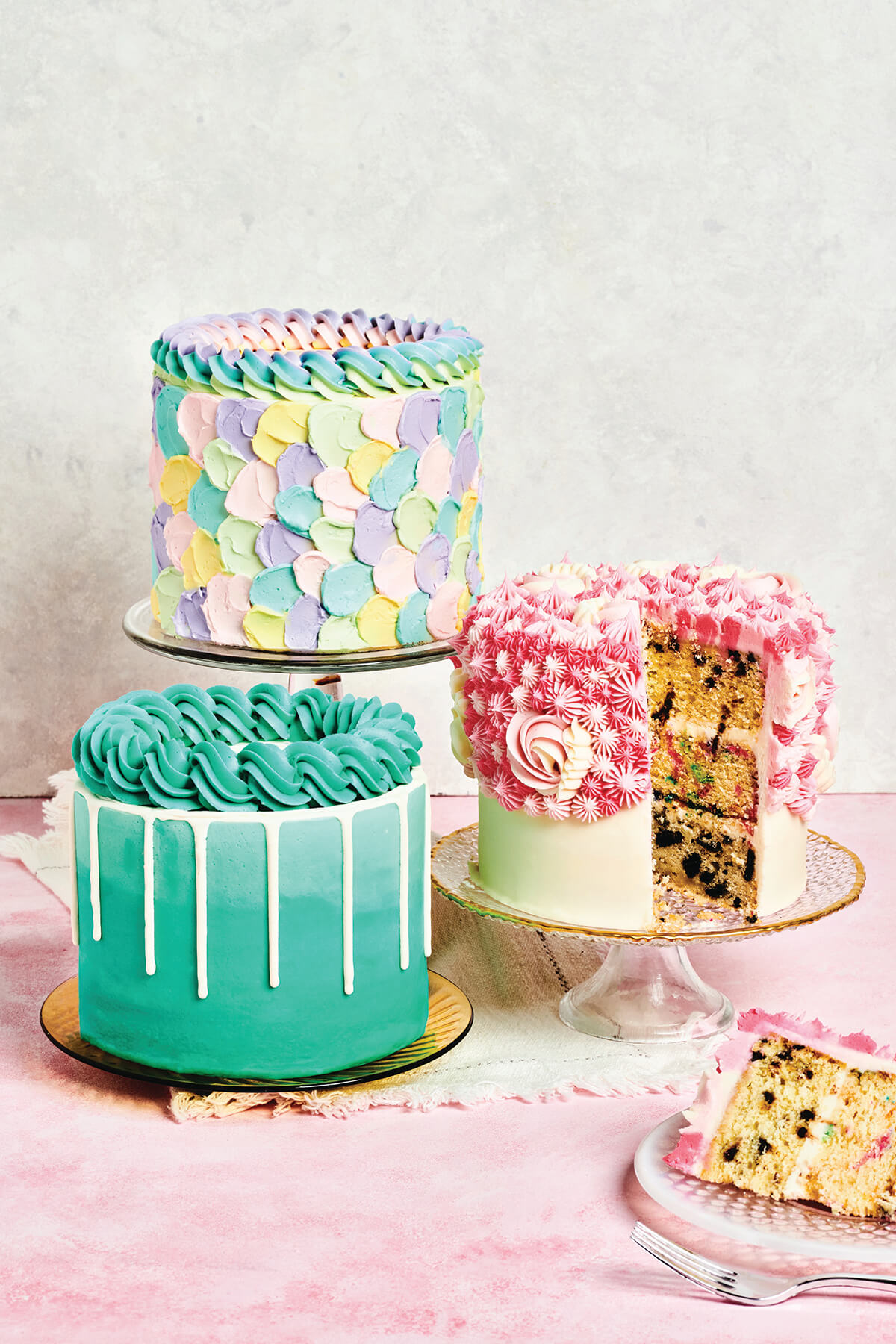 Sophie Coates says that she has something of a sweet tooth. "I've always enjoyed sugary treats," she confesses. "I grew up with Graul's cakes."
About four years ago, Coates, who owns Sugar Coates Bakery, started making her own cakes. And as her designs became more elaborate, her Homeland neighbors took notice. "They asked me to make their kids' birthday cakes," she says. And she obliged.
For Coates, part of the attraction is that not only do the cakes look beautiful—each is an edible work of art with their ganache drips and sprays of fresh flowers—but they taste great, too.  "Some people doctor cake mixes, but I make my cakes from scratch," says Coates, who has four children. It was when she and her husband were newly married that Coates was inspired to bake on a more regular basis.
"I was like, 'I want to start having cookie dough in the fridge,' and I'd make cookies every once in a while," she recalls. "Then, when I was pregnant with our fourth child, it was an-all-the-time, bomb-has-gone-off-in-the-kitchen pastime."
In 2017, Coates turned her hobby into an official business—and it hasn't taken very long for it to get notice. Her melting ice cream cone cake was featured in Food Network Magazine in October 2020. And her drip cake has been posted almost two million times on Instagram.
Coates usually bakes during the day, then decorates in the evening. "I put on an audiobook and peacefully do my thing," she says.
That said, she admits, "People say they find making cakes to be therapeutic, but sometimes it's stressful." Especially when her family expects her to make cakes on demand. "When it comes to making my kids' birthday cakes, I'm like, 'Make it yourself,'" cracks Coates.