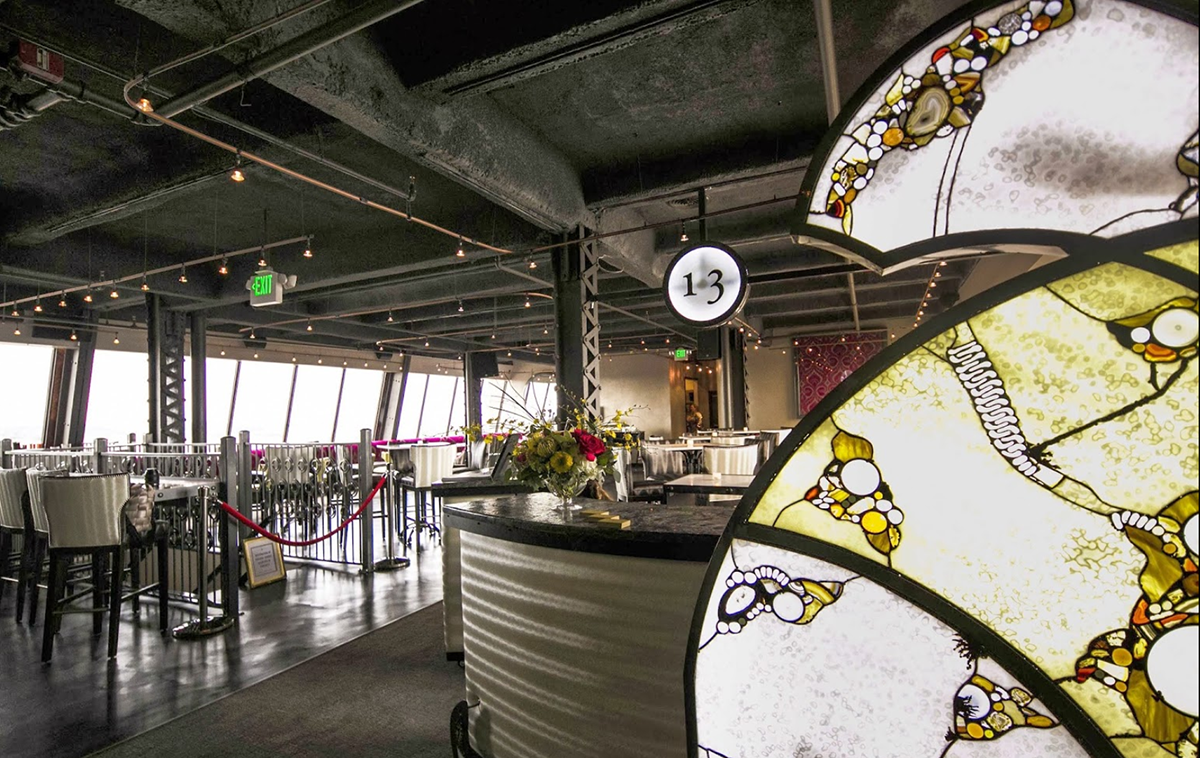 On Wednesday, I, along with other members of the media and selected guests, attended the unveiling of The 13th Floor, which is now open to the public after undergoing six months of renovations. The updates, which started in April, were intended to modernize the swanky space in The Belvedere.
As soon as the elevator doors opened up, the change was undeniable. There were stained-glass motifs, steel beams, and fuchsia and gold accents—giving the place an upscale, industrial feel.
The most prominent change was the bar, which was relocated from the center of the room to the front, where the dance floor used to be. The bar is also now a long, white marble L-shape, instead of its rectangular predecessor. The evening featured some of The 13th Floor's new signature cocktails, including the Hemingway Daquiri, a delicious concoction of rum, maraschino liqueur, and grapefruit juice.
Curiously, they didn't install beer taps, but instead featured bottled beers like Dogfish Head 60 Minute IPA, Franziskaner Hefe-Weisse, Stone Oaked Arrogant Bastard Ale, Evolution Lucky 7, and Flying Dog Atlantic Lager. The local nods were a very nice touch. The menu also features nearly 40 wine selections.
In general, the new space has a much more sophisticated feel (no more animal-print carpet, though some booths did have a snake-skin pattern) and, it seems, the owners are trying to attract a more upscale clientele. One thing hasn't changed, though: The skyline views are just as stunning.
[Image courtesy of Merkle Photography]