The Best White Wines for Summer
Riesling is a willing dance partner for an astonishing range of foods.
Chardonnay and Pinot Grigio reign supreme as the most popular white-wine grapes. But for folks who think a lot about how wine and food go together, Riesling stands out as the best of the whites. Its combination of bright acidity, nuanced aromas, and complexity of flavor make it a willing dance partner for an astonishing range of foods, from creamy to spicy and everything in between.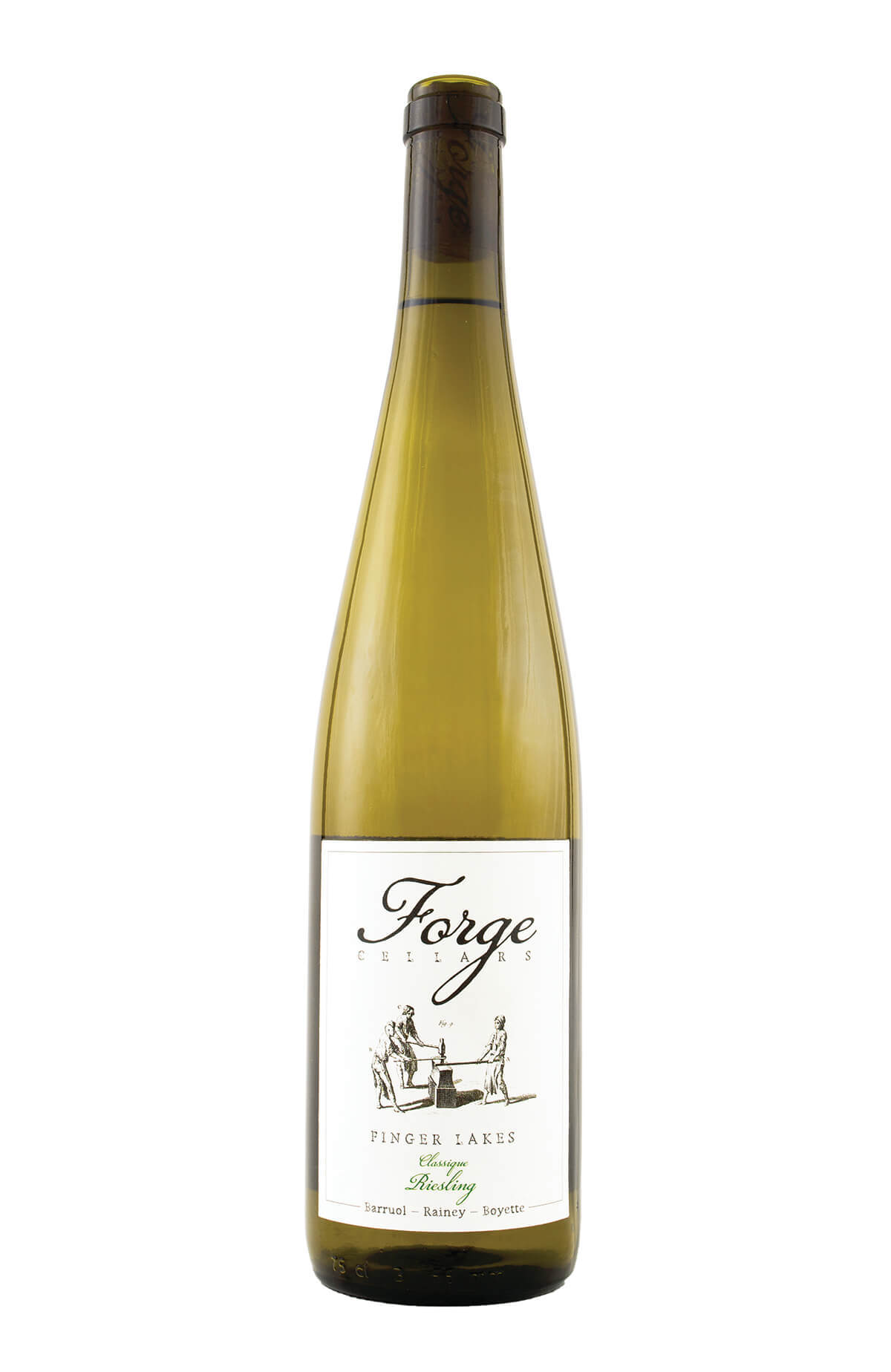 Forge Cellars Dry Riesling Classique 2017
($21, Winebow)
Riesling made in a dry style is enjoying a renais- sance, as producers from Germany to the United States understand how grand a dry wine can be. Forge farms its vines organically and is intensely committed to the poten- tial of New York's Finger Lakes District as a source for world-class Riesling. Apple, pear, yellow plum, and floral tones make for a delicious wine for cheeses, poultry, seafood, veal, pork, creamy pasta, Asian fare. . . well, okay, pretty much anything.

Inniskillin Icewine 2017
($90, Republic)
There are few dessert wines so decadent as Icewine, and this offering from Canada's Inniskillin demonstrates why. Imagine an elixir of peach, mango, and apricot, bound together by honey and a squeeze of fresh lemon, and you'd be close to the experience of this wine. Tempting though it may be to serve with dessert, consider instead rich cheeses, blue-veined cheese, and other fatty foods.
Klemens Weber Sparkling Riesling 2014
($25, Potomac Selections)
Riesling's bracing acidity makes it a natural candidate for sparkling wine production. Crisp pear and green apple notes abound in this classic German example. Perfect as an aperitif, its electric demeanor begs to be served well-chilled on
a muggy August evening.
---
ICE, ICE BABY: Icewine, also known as Eiswein, is a wine made from frozen grapes. The best ones are made from fruit that ripens past the harvest date, which allows for the perfect intersection of overripe but healthy fruit. Harvesters race into the vineyards as frost alarms sound in order to retrieve the frozen berries. The ice captures the grape's water content so that the resultant juice is super concentrated.