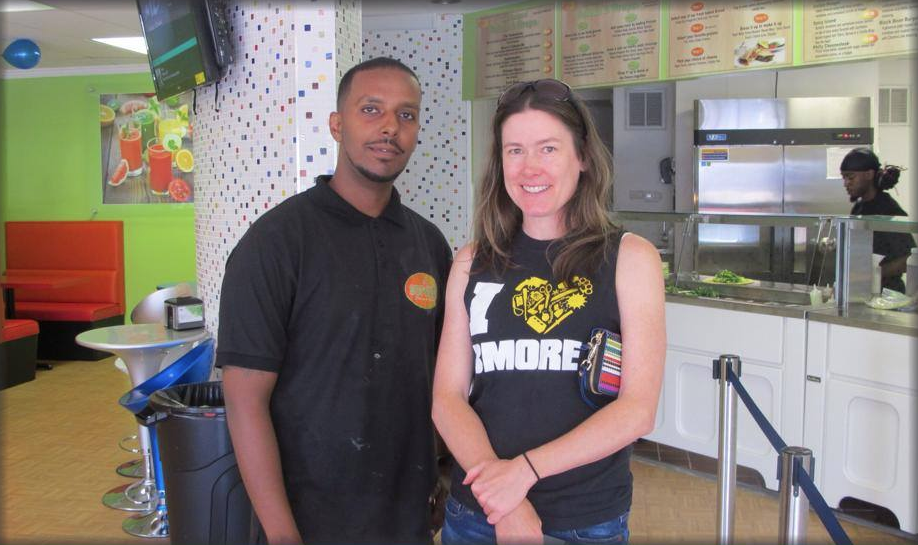 Sprout Natural Choice
Vegetarian and vegan residents of Catonsville can rejoice, as Sprout Natural Choice opened its doors on Monday. The first of its kind in the neighborhood, the Frederick Road restaurant was opened by Enzo Firku and business partner Sarah "Kate" Dunn.
Sprout serves natural food sourced from local vendors, including a hummus club, black bean burger, and a meatless and dairy-free Philly cheesesteak. There are also options for make-your-own salads and wraps. In the future, the couple hopes to add a faux crab cake and Reuben sandwich.
Also unique are the smoothie options with no added refined sugar, like the Superman with hemp, spinach, pineapple, orange, banana, and carrot.
As for the carnivores, the owners address that on Sprout's website: "A vegetarian or vegan lifestyle isn't for everyone, we know. But, even for meat eaters, it's a nice change of pace to munch on crisp juicy veggies sometimes."
Sprout is open from 11 a.m.-9 p.m. on Monday through Saturday.