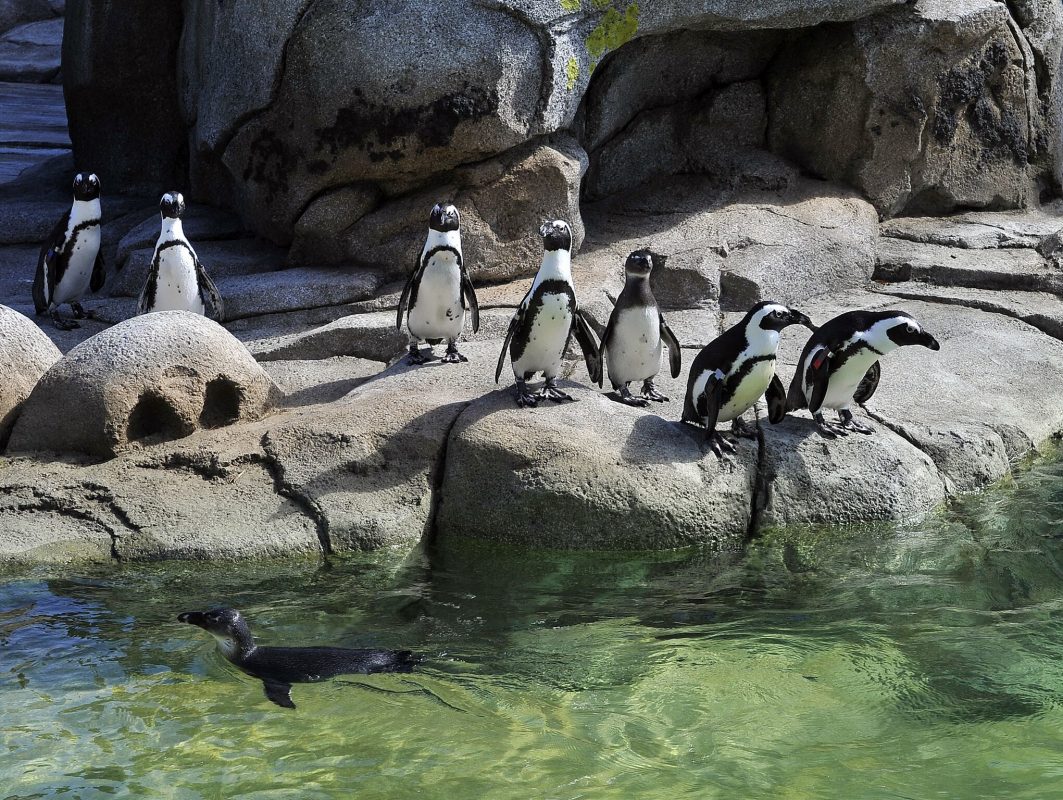 Courtesy of The Maryland Zoo in Baltimore
Both The Maryland Zoo and The Brewer's Art have some pretty big birthdays this year, and they're teaming up to create a new zoo-inspired brew to celebrate.
In honor of the brewery's 20th and the zoo's 140th anniversaries, the organizations are launching Penguin Pils, a pale lager that debuts this week and will benefit endangered African penguins.
"The beer is a great way to celebrate the history of the zoo as well as the history of one of the few breweries in the city of Baltimore," says Steve Rosenfeld, assistant vice president of institutional advancement for The Maryland Zoo. "We're excited for it to bring awareness to lots of beer drinkers who might not be coming to the zoo everyday, but want to learn more about what we do."
The Brewer's Art has participated in the zoo's annual Brew at the Zoo fundraiser since it began more than a decade ago, and originally, the idea was to create a signature beer to pour at the event. But after brainstorming together, Rosenfeld, The Brewer's Art co-owner Tom Creegan, and the team from local beverage purveyor Bond Distributing, decided to create a drink that they could serve not only at the zoo, but throughout the city.
"After having a few conversations about different animals, we started kicking around the idea of doing something completely different," Creegan says. "The penguin exhibit is unbelievable. It's world-class with a lot of energy and interaction, and we wanted to celebrate that."
Penguin Pils, which is The Brewer's Art's first pilsner and second lager, combines German Noble and American-style hop varieties. At 4.5 percent ABV, Creegan describes it as a light and refreshing festival beer.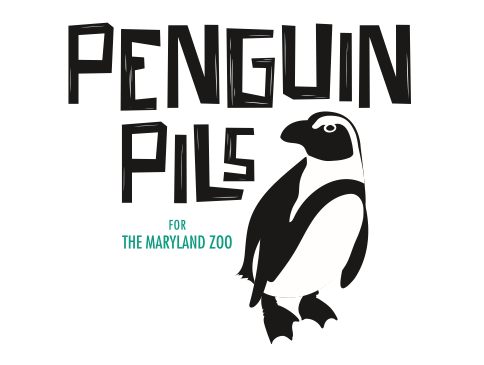 "African penguins are warm-weather penguins," notes Jane Ballentine, the zoo's director of public relations. "So the beer itself is a reflection of that. It's very light and perfect for summertime sipping."
A portion of all of the beer's sales will benefit the zoo's penguin program, which houses Penguin Coast, the largest South African penguin exhibit in North America. Proceeds will support all of the zoo's efforts locally, while also helping to establish global research initiatives in South Africa.
One of the zoo's six African penguin ambassadors will be on hand at an official launch party at The Brewer's Art on Wednesday, May 11 at 6 p.m., where the beer will be tapped for the first time. While Creegan says that bottling and canning is always a possibility down the line, for now, the lager will be available on draft at various bars and restaurants in the area throughout the summer.
Reflecting on 20 years in business, Creegan says that—aside from having a penguin come visit the restaurant—he's most excited to be able to continue to make these collaborations happen.
"We have to pinch ourselves sometimes," he says. "We're really lucky to still be thriving after 20 years, and we're always pushing to keep things current, so we jump at the chance to highlight all of the wonderful things that Baltimore has to offer."