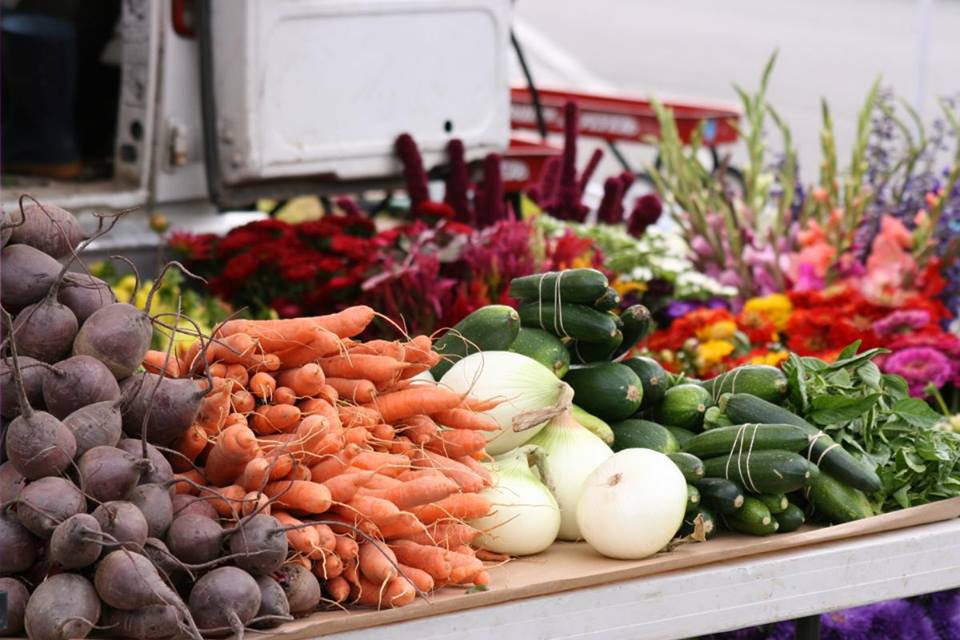 Courtesy of Towson Farmers' Market
Like clockwork throughout the summer, every Thursday morning at 10:45 a.m., a ringing bell sounds on Alleghany Avenue indicating that the Towson Farmers' Market is open for business.
"It gives vendors time to set up fairly," says Nancy Hafford, executive director of the Towson Chamber of Commerce. "Through the years we've found that if people sell immediately it gives them an unfair advantage, so we ring the bell at 10:45 so that the vendors know they can begin selling."
The Chamber of Commerce will ring the first bell of the season this Thursday, June 11, marking the beginning of the event's 36th run.
From 10:45 a.m. to 3 p.m. every Thursday through November, the market features upwards of 50 vendors offering everything from fresh local produce to made-from-scratch crafts.
Frequent farmers' market fiends will be happy to hear that old favorites—like Cunningham's, Pahl's Farm, Pat's Pickles, Baltimore Barbecue Company, and La Cakerie—will be back this year, while a handful of new sellers have also joined the lineup.
"Years ago it used to be only about the farmers, but it's really developed into more of an open air type of market with vendors that complement the farmers well," Hafford says.
Be on the lookout for newbies like Zeke's Coffee; Friendly Body Product, selling unique handmade bath goods; and Ostrowski's Famous Polish Sausage. Also new this year, in the wake of a recent law allowing wine to be sold at farmers' markets, Knob Hill Winery will be on hand if you're in need of a mid-day pick-me-up.
Hafford says that the market has been seeing record numbers over the past few years.
"The [turnout] has been great, not only for the market but it brings people into our shops and restaurants," she says. "Towson has been growing in leaps and bounds."