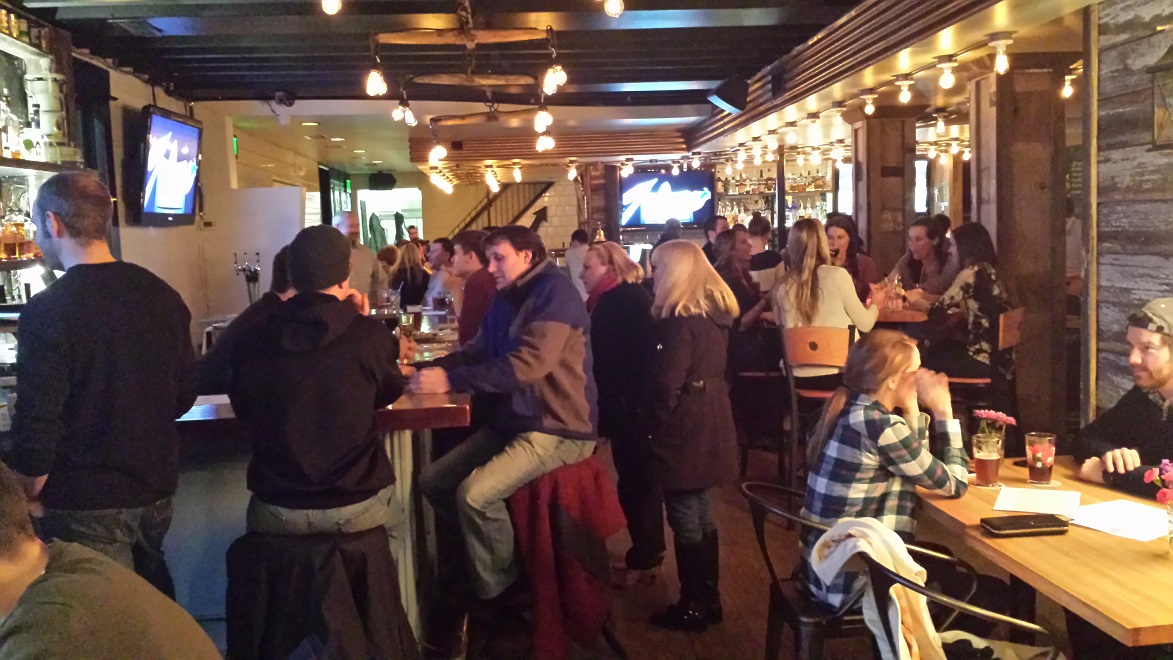 Courtesy of Jokers N' Thieves
Move over mimosas—mid-morning beers are stealing the show at
Jokers N' Thieves this weekend.
The low country-inspired Canton restaurant is teaming up with Union Craft Brewing to host a five-course
beer brunch this Sunday, May 31 at 11 a.m.
Although executive chef and
Top Chef alum Jesse Sandlin had collaborated with Union a few times during her previous stint at Oliver Speck's Eats & Drinks, Sunday will mark the inaugural beer brunch for Jokers N' Thieves.
"Booze is compatible with any meal of the day," Sandlin says. "But brunch is an especially great time to pair it with greasy food to cure a hangover."
The menu couples some of Union's most unique brews—including its dark Blackwing lager, Steady Eddie spring wheat IPA, German-style Old Pro, and Perfecta PILS with notes of tangerine citrus—with inventive brunch fare like coffee-rubbed brisket, glazed donuts, scrambled eggs with jalapeño tomato salsa, and crispy pig ears.
Sandlin says that she's excited to use the event as an outlet to show support for the local beer scene.
Tickets for the brunch are $50 and
reservations are required in advance.