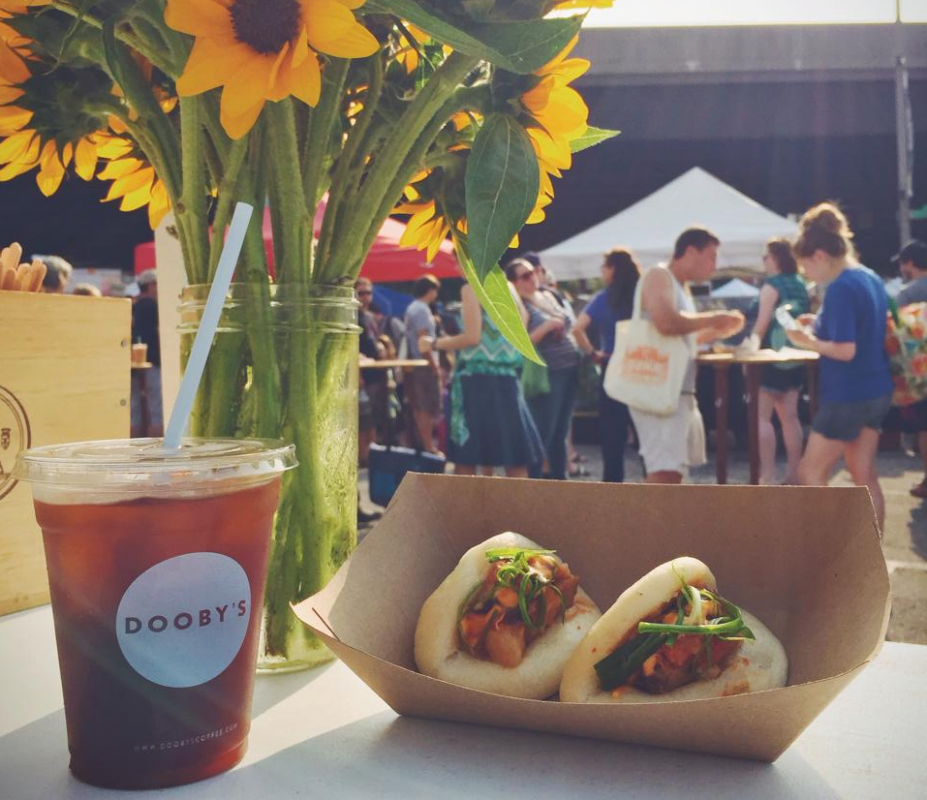 Courtesy of Dooby's
Who says that recess should only be for kids?
Starting on Friday August 7, Waterfront Partnership is giving local professionals an opportunity to retreat from the daily grind and have some fun during lunch breaks.
From 11 a.m. to 3 p.m. on Wednesdays and Fridays through October, the organization will host Harbor Market in McKeldin Square, an ongoing pop-up featuring a full lineup of local food trucks and plenty of outdoor games.
"You can go out and grab a sandwich anywhere and take it back to your desk or eat outside," says Sarah St. Clair, director of marketing for Waterfront Partnership. "This is a great opportunity to really take a break and forget the stress."
Although the food truck offerings will vary from week to week, pizza from BricknFire Pizza Co., mouthwatering barbecue from the Smoking Swine, refreshing libations from Gundalow Juice, ice cream from The Charmery, and Korean rice bowls from Dooby's, will all be available opening day.
St. Clair credits the stellar lunch lineup to Waterfront Partnership's union with Dooby's owner Phil Han.
"We've worked with Phil for our Summer Socials so when we started brainstorming we decided to run the idea by him because he's so well-connected in the foodie market," she says. "He's been a great asset in connecting us with local vendors."
In addition to all of the eats, guests are invited to make the most of their mid-day break by challenging co-workers to a game of corn hole, Bearpong (classic pong sans beer in giant red buckets), ladder-golf, foursquare, Kan Jam (think frisbee meets horseshoes,) or Uno.
St. Clair says that McKeldin Square's proximity to the downtown business district and Inner Harbor makes it an ideal space for the pop-up.
"We think it's necessary to give downtown employees a place to come together to engage, network, and have a little fun," she says. "We really want locals to be able to enjoy our crown jewel."