These Days, Salads Are Anything But Boring
Jon Shaw of Monkton's Karma Farm tells us why.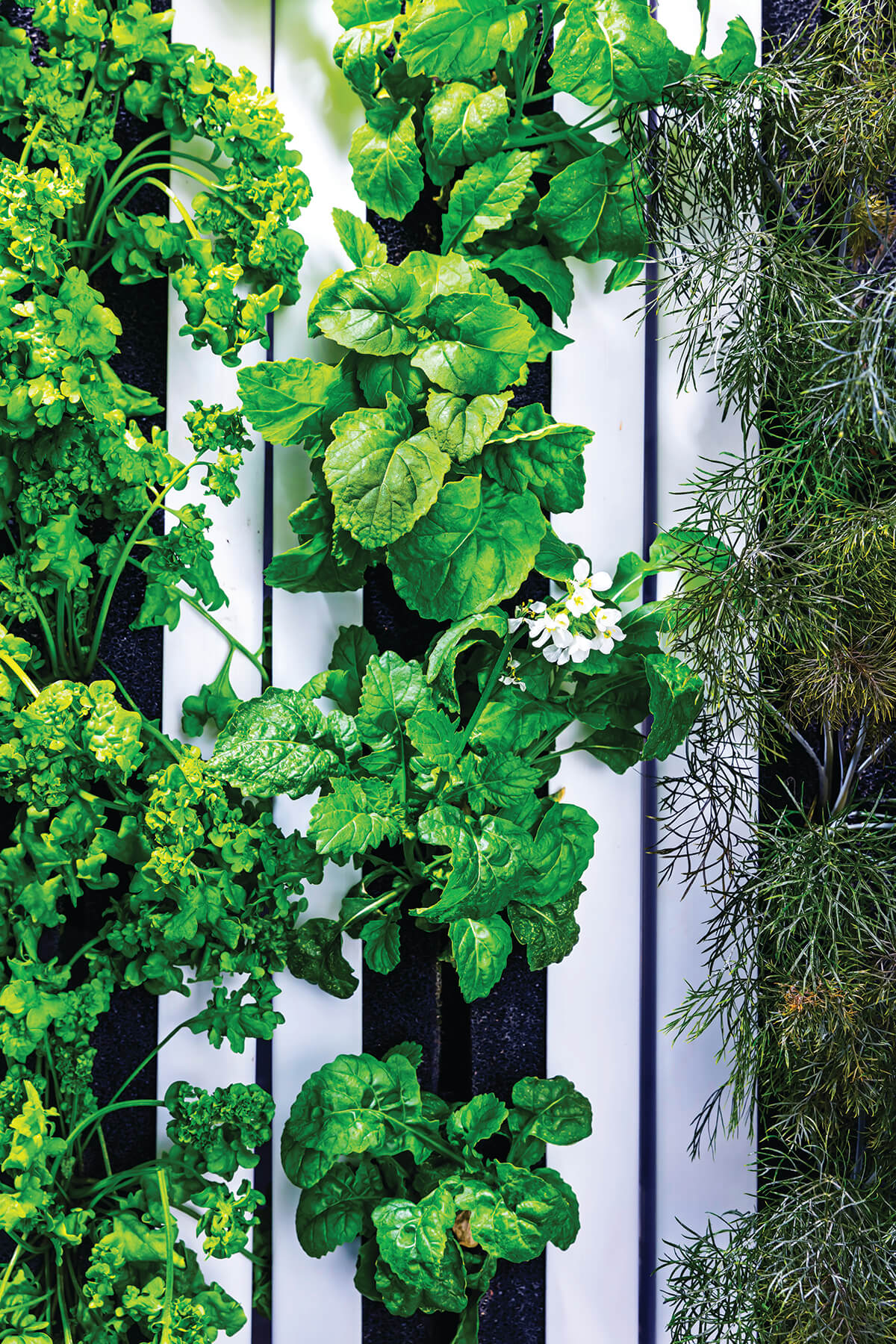 Time was, romaine lettuce was an essential ingredient in upscale salads before kale cropped up in every Caesar, radicchio added a pop of color to mixed greens, and microgreens were as ubiquitous as that '70s salad topper, croutons.
But these days, salads mixed with tender Little Gem lettuce, mizuna, red sorrel, or dinosaur kale and the like are all the rage, adding dimension, depth, and flavor.
In other words, trends come and go in greens just like they do in fashion.
"First it was iceberg, then it went to romaine, now it's all about cut baby leaves and exotic mixtures," says Jon Shaw, owner of Monkton's Karma Farm. "The trend has to do with an overall awakening of culinary consciousness. People are just more into food and more into experiences now than they are into Rolex watches—food is viewed as an experience. It's entertainment, so to be entertaining, you have to provide a variety of new things for the consumer." (Worth noting, one positive of the pandemic is that Americans are eating more salads to avoid gaining the "COVID 15.")
Enter spicy wasabi arugula, tobio bekana (baby Chinese cabbage), and frilly baby mustard greens, all of which Shaw grows on his lush Monkton farm to sell at area restaurants including Magdalena, The Bluebird Cocktail Room, The Milton Inn, Dylan's Oyster Cellar, and Dutch Courage, as well as various hotspots in Washington, D.C.
"In Baltimore, Neill Howell at The Corner Pantry is my biggest customer," says Shaw, who also operates a Community Supported Agriculture farm stand. "Every week, he tells me that he runs out of vegetables. People are hungry from more plant-based foods. While Baltimore is still primarily a crab cake and burger town, there's still a subset of people who want bronze fennel and 'Wrinkled Crinkled' cress."