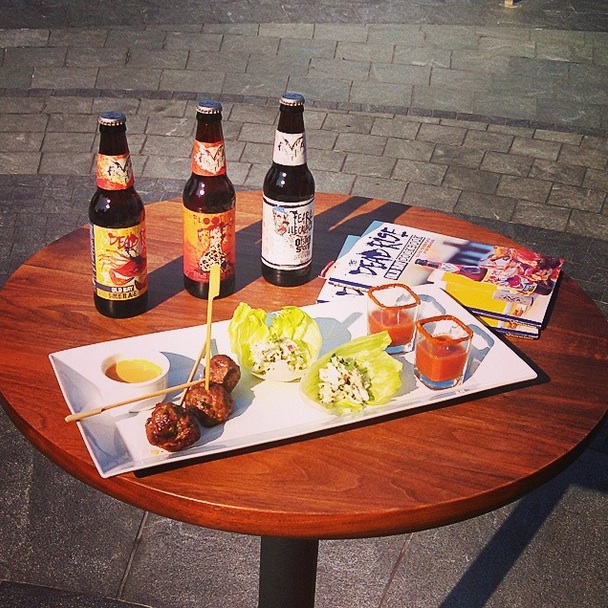 zmills417/Instagram
To celebrate the release of Flying Dog Brewery's The Dead Rise Old Bay Cookbook, Wit & Wisdom is teaming up with the brewery for a night of incredible food, brews, and live music.
Thursday's event will take place from 6-8:30 p.m. on Wit & Wisdom's waterside patio. The dinner brings together Flying Dog's beers with eats from executive chef Zack Mills and executive pastry chef Dyan Ng. Mills also contributed to the Old Bay cookbook.
"Any time we can team up with up local farms, local purveyors, or breweries and do an event with them, it's a natural fit for us," says Wit & Wisdom's general manager Jose Gonzalez.
Stations for each dish on the menu will be set up around the patio area. Each station will have a different menu item, along with a beer pairing.
The menu includes Maryland crab lettuce wraps, Chesapeake oyster shooters, and grilled lamb merguez skewers, which was featured in the cookbook. For dessert, chef Ng is creating raspberry shortcake.
To go along with thoughtfully crafted chef action stations, Flying Dog is offering samples of its craft beer like the extremely popular Dear Rise Old Bay Summer Ale.
The event also features live music from the Ruben Montoya Band and the cookbook will also be available to purchase. Tickets for the dinner cost $55 and can be purchased in advance here.