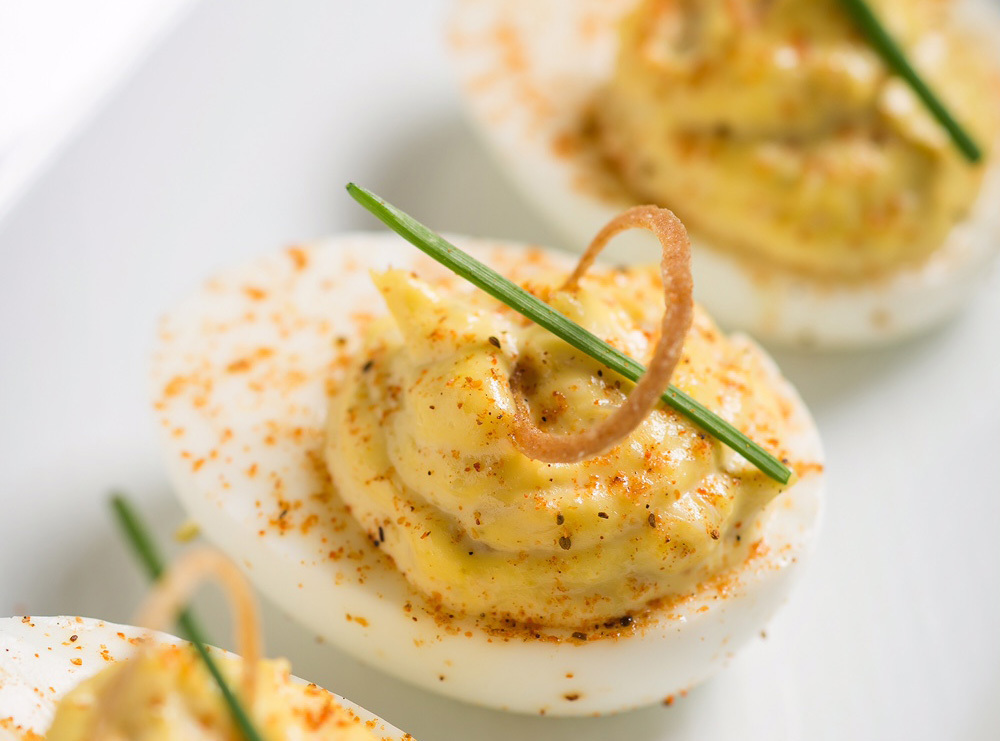 Courtesy of Wit & Wisdom
Spandex, scrunchies, and shoulder pads are making a comeback for one night only at Wit & Wisdom this week.
The trendy restaurant inside the Four Seasons Baltimore is paying homage to all things '80s with a Breakfast Club Party on Friday, February 19 at 7 p.m. to benefit No Kid Hungry's School Breakfast Program.
In keeping with the John Hughes-inspired concept, the event will highlight a full breakfast-for-dinner spread, bottomless mimosas, costume contests, a throwback-themed photo booth, and DJ Carl Jr. spinning all of the new wave classics.
Wit and Wisdom's executive chef Zack Mills says that the restaurant wanted to throw another fundraiser as a follow-up to last spring's "Chefs Behind Bars" cocktail competition, which brought seven local chefs together to benefit No Kid Hungry.
"One of the most important things for the health of our future is for children to grow and learn how to eat properly," he says. "The fact that the city takes that seriously and that a lot of our regulars and guests consider it important makes it a nice thing to come back to."
Mills's menu for the party lists unique takes on classic brunch staples, including crab deviled eggs, fried chicken and waffle cones, Croque Madame sliders, Waldorf salad lettuce cups, mini quiches, and spice-poached shrimp with cocktail sauce. In addition, the event will feature the restaurant's new create-your-own crepe station led by pastry chef Dyan Ng.
"A lot of chefs aren't necessarily up that early, so for me, having breakfast for dinner is something fun and different," Mills says.
A portion of all ticket proceeds will be directly donated to No Kid Hungry's local breakfast initiative, which raises awareness about the benefits of children starting their day with a healthy meal, and has already helped more than 76,000 students in need.
"Too many kids in Baltimore face hunger, and we have to tackle that problem together, which is why events like this are so important," says David Sloan, director of No Kid Hungry Maryland. "We're making sure every child has access to a healthy school breakfast."
Mills, a self-proclaimed '80s child, says that in addition to seeing guests show up in costume and enjoy the theme, he's excited to bring the community together for yet another food fundraiser.
"There are so many local charities throwing food events and, as chefs in this town, we're very fortunate to get to do what we love while at the same time supporting such important causes," he says. "It's a testament to Baltimore's food scene as a whole."