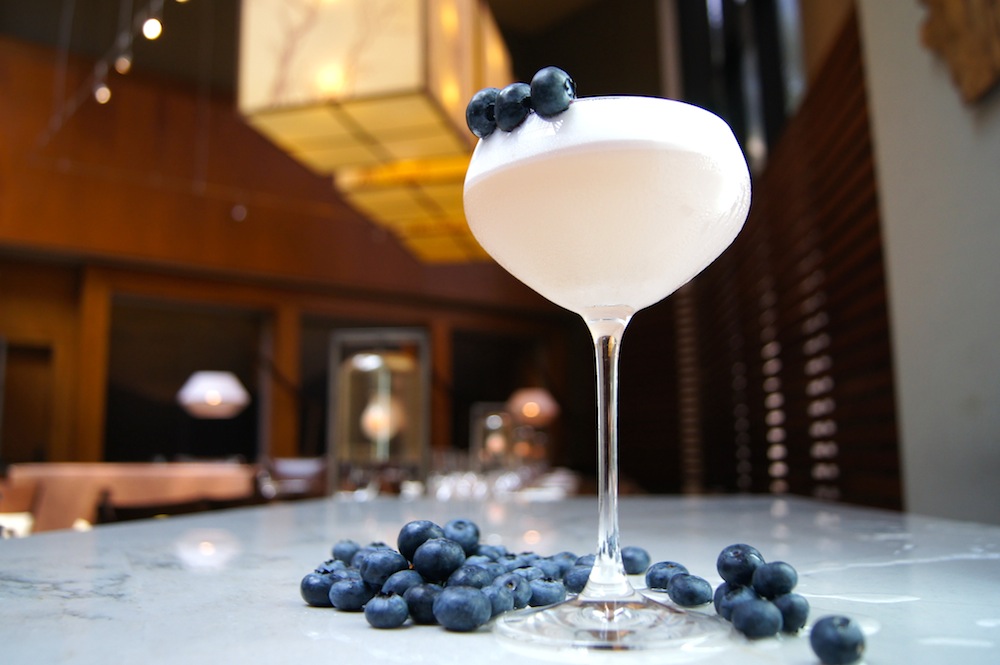 Photo by: Shingo Kido
What happens when some of Baltimore's best chefs fall into the drink?
We'll find out when seven of Charm City's top toques go head-to-head for Chefs Behind Bars, a cocktail competition that gets underway on Wednesday, April 22.
Beginning at 5:30 p.m., the event coincides with the opening of the spectacular harbor-view patio area at Wit & Wisdom at the Four Seasons Hotel Baltimore.
In addition to Wit & Wisdom's executive chef Zack Mills, Bryan Voltaggio of Aggio and Family Meal, Tim Dyson of Dooby's, Mike Ransom of B & O Brasserie, Cyrus Keefer (formerly of Fork & Wrench), Chris Becker of Fleet Street Kitchen, and Sergio Vitale of Aldo's Ristorante Italiano will shake up a storm (that is, unless you like your drink stirred and not shaken).
Do chefs know how to mix drinks? "We will see how it goes," says Mills, laughing. "We'll try to put our culinary spin on cocktails."
As he gets ready to develop the cocktail that can be a contender, Mills will be hard at work refining his recipe all week. "I can't speak for the other chefs, but I've put together a couple of ideas that are pretty tasty," he says. "I'm looking at it from a culinary standpoint and trying to figure out what flavors go together. I cook a good bit with alcohol, so I think I'll be okay."
So far, Mills's plan is to include pork as a culinary component in his drink. "I'm thinking along the lines of a pork-infused bourbon paired with the complimentary flavors of spring rhubarb and pink peppercorn," he reveals.
Light bites, including sliders and tuna tartare, will also be on hand for grazing.
The event is a benefit for Share Our Strength's No Kid Hungry Campaign, dedicated to ending childhood hunger.
Chefs Behind Bars has been held in Washington, D.C. for two years now. This will be the first event of its kind in Baltimore.
According to Share Our Strength, one in five children in the United States struggles with hunger, including 260,000 children in Maryland.
"The numbers are staggering," says Mills. "We want to help out in any way we can." Adds Maryland No Kid Hungry director David Sloan, "Our mantra is every kid, every meal, every day."
Advance tickets for the event are $40 and $45 at the door.