GameChanger: Mark Anthony Thomas
We catch up with the CEO of Greater Baltimore Committee.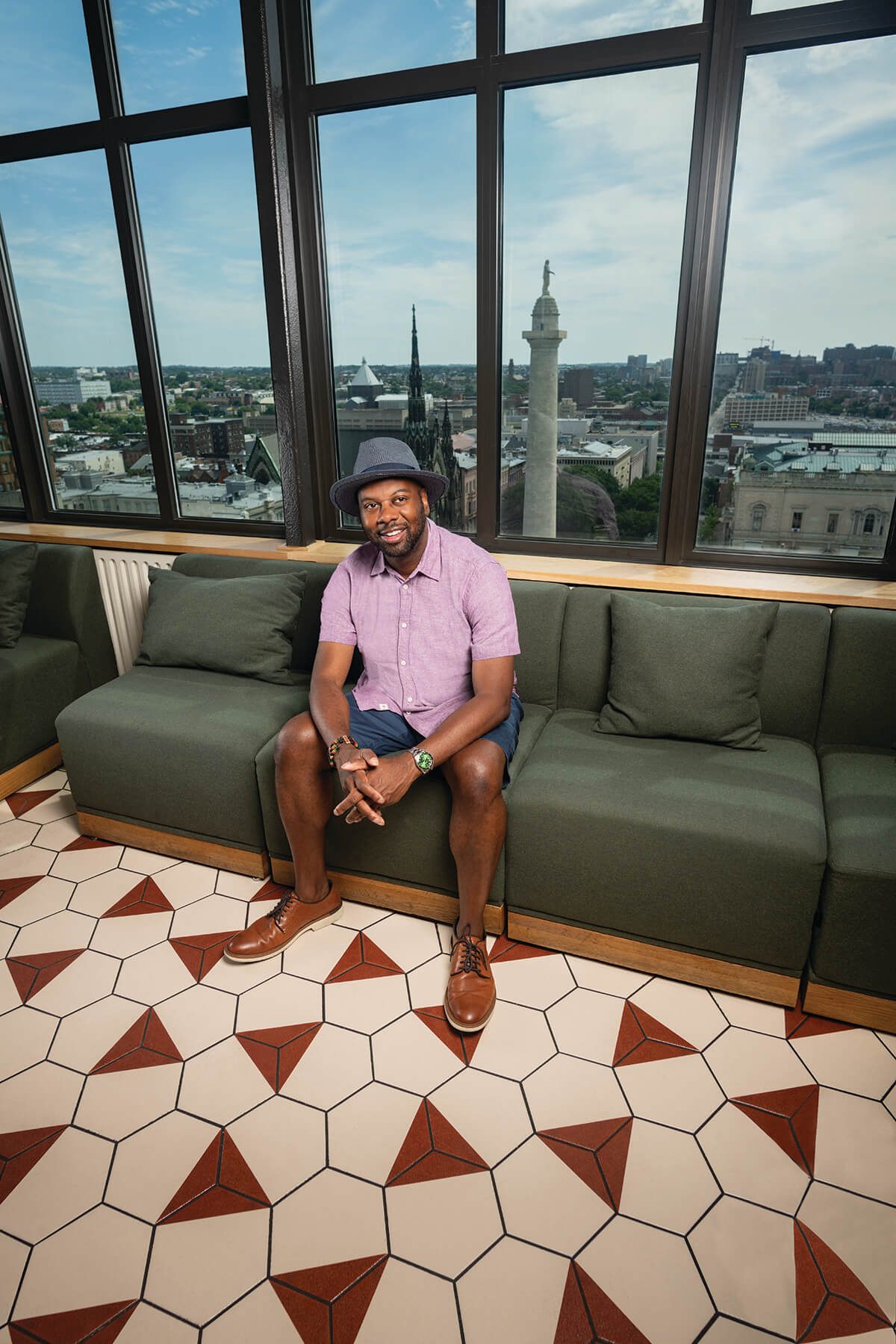 Last year, the Economic Alliance of Greater Baltimore was placed under the umbrella of the Greater Baltimore Committee—with the hope that the combined forces of these two vital civic organizations would help the region be even more competitive on a national and global stage. A refreshed mission called for a fresh face, so urbanist Mark Anthony Thomas stepped in to serve as the 68-year-old organization's new executive.
The 44-year-old Michigan native's resumé includes more than two decades of experience in urban economic development in various metro areas, including Los Angeles, New York, and, most recently, Pittsburgh, plus degrees from MIT and Columbia University. On top of all that, Thomas is also a published poet, whose spoken word performances are available on Spotify and YouTube.
Business leaders formed the GBC in 1954 to advocate for redevelopment and renewal in Baltimore. How do you want that founding objective to evolve under your leadership?
Part of my message has been that the way civic and economic organizations have evolved across the country is that they've become much more visionary—[bringing together] the thought leaders, the conveners, all of the fragmented ecosystems of a region into a place where big things get done. The merger allows us to provide what I truly believe is the reason [for its existence], but in a way that is very collaborative, ambitious, and that people are excited to be a part of.
GBC's founders focused on "urban renewal"—which is now a loaded term. How does that complicate its current ability to achieve those goals?
I don't think it does. There's a lot of baggage in the way we thought about how cities are designed, who they are for, and how regions deal with issues of displacement. We've learned in a tough way that the approaches of the past can't be replicated. It's about winning trust and delivering in ways that people feel are inclusive and well thought out. We're also a more diverse society, so a lot has changed in terms of who gets a voice. I want to ensure our work reflects the voice of all the stakeholders who care about the region's future.
What issues that the GBC traditionally avoided do you think it must help solve to remain relevant?
The biggest is neighborhood redevelopment. You can't have an environment where we're creating a ton of job opportunities and leaving neighborhoods in the conditions we inherited. We have to be hands-on in ensuring all of our neighborhoods are vibrant, thriving, and appreciating and creating inclusive wealth, not the status quo…There's a role for the private sector and the philanthropic community to make a difference. That's how I envision the role we'll play.
You're also a poet. How does exercising your creative instincts help in your professional life?
Before I had the type of influence I have now, I had to earn it through the things that I wrote in the things that I published…That's given me a lot of patience in how to build trust and awareness. And you're going to see that translated into how GBC operates.