Working in Pigtown Isn't Kim Lane's Job—It's Her Life
The executive director of Pigtown Main Street is passionate about supporting local businesses, as well as attracting new ones that meet the community's needs.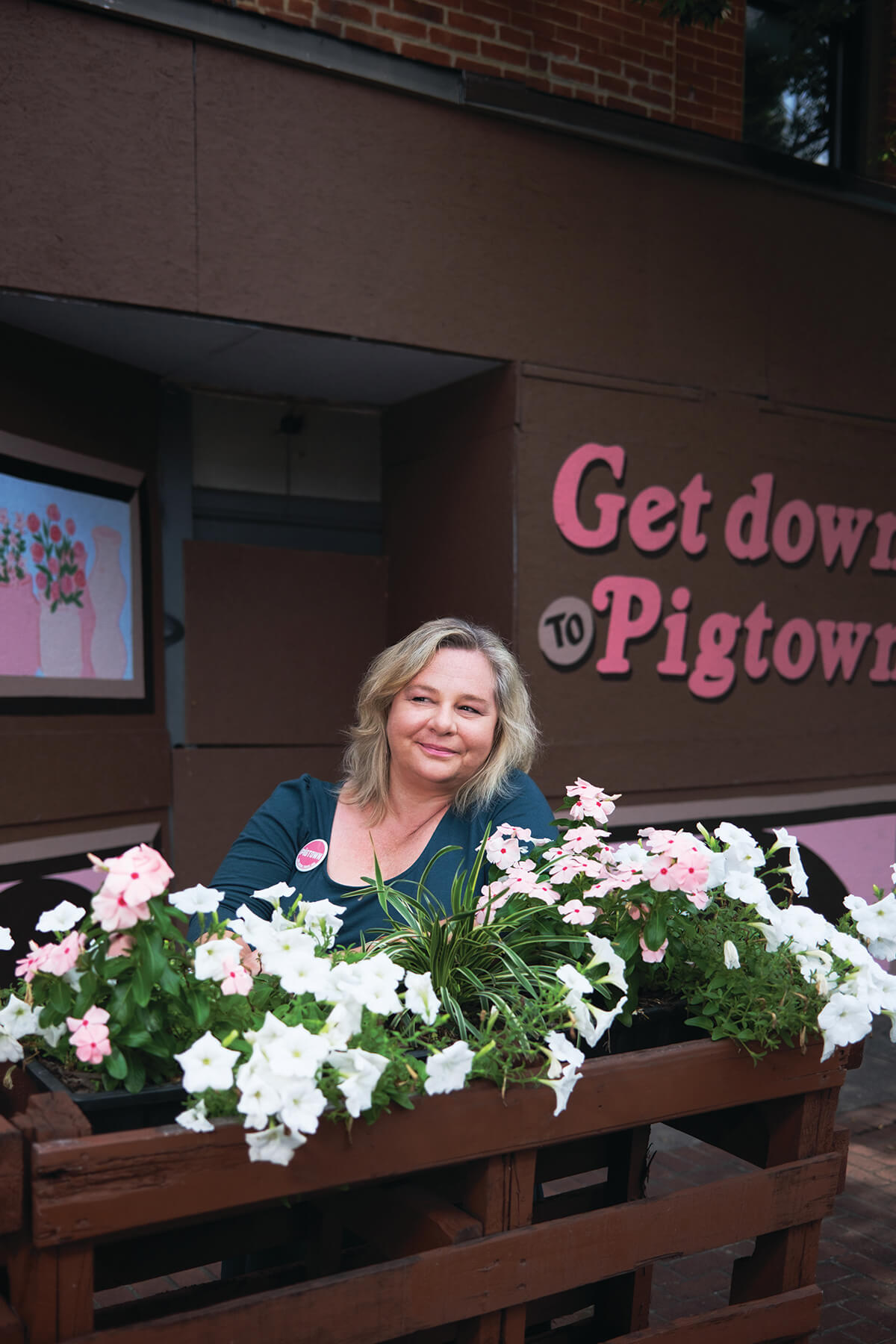 When Kim Lane was 20 years old, a friend living in Baltimore sent her a copy of the City Paper. Lane knew that Baltimore was where she needed to be. So she packed up her '82 Honda Civic, and with $700 in her pocket, drove to this fair city from New York and never looked back.
Lane, who had already been working for nonprofits, started at Maryland Citizen Action. By the time she was 28, she was the executive director of the Washington Village-Pigtown Neighborhood Planning Council, a community development organization.
Although she would go on to work at other nonprofits, Pigtown was always in her heart. Five years ago, she returned when Pigtown Main Street was looking for an interim director. She went on to become permanent executive director.
"It felt like coming home," she says. Pigtown Main Street, Lane explains, is an economic and community development nonprofit organization. "We do everything from working with businesses, supporting them in every way possible, to attracting businesses," she says. "Pigtown is a diverse place."
The group is intentional, though, to make sure that all the new businesses meet the community's needs. For example, a local barbershop offers sliding scale or free haircuts to single parents for their kids. That helps the community. But so does having breweries like Wico Street Beer Co., that draw people from outside the area, ultimately helping Pigtown with its goal to increase homeownership.
"I think of myself as a facilitator and a fundraiser. When I say 'we,' it doesn't only mean Pigtown Main Street; it means everybody we work with—hundreds of volunteers, community associations, business owners, homeowners, and property owners," says Lane. "I love being able to do a lot of small things that have a big impact. My work here is not a job. I truly love it. It's a life for me."