These Social Entrepreneurs are Redefining Business in Baltimore
Meet a handful of professionals using their social impact skills to make the area a more equitable, just place to live and work.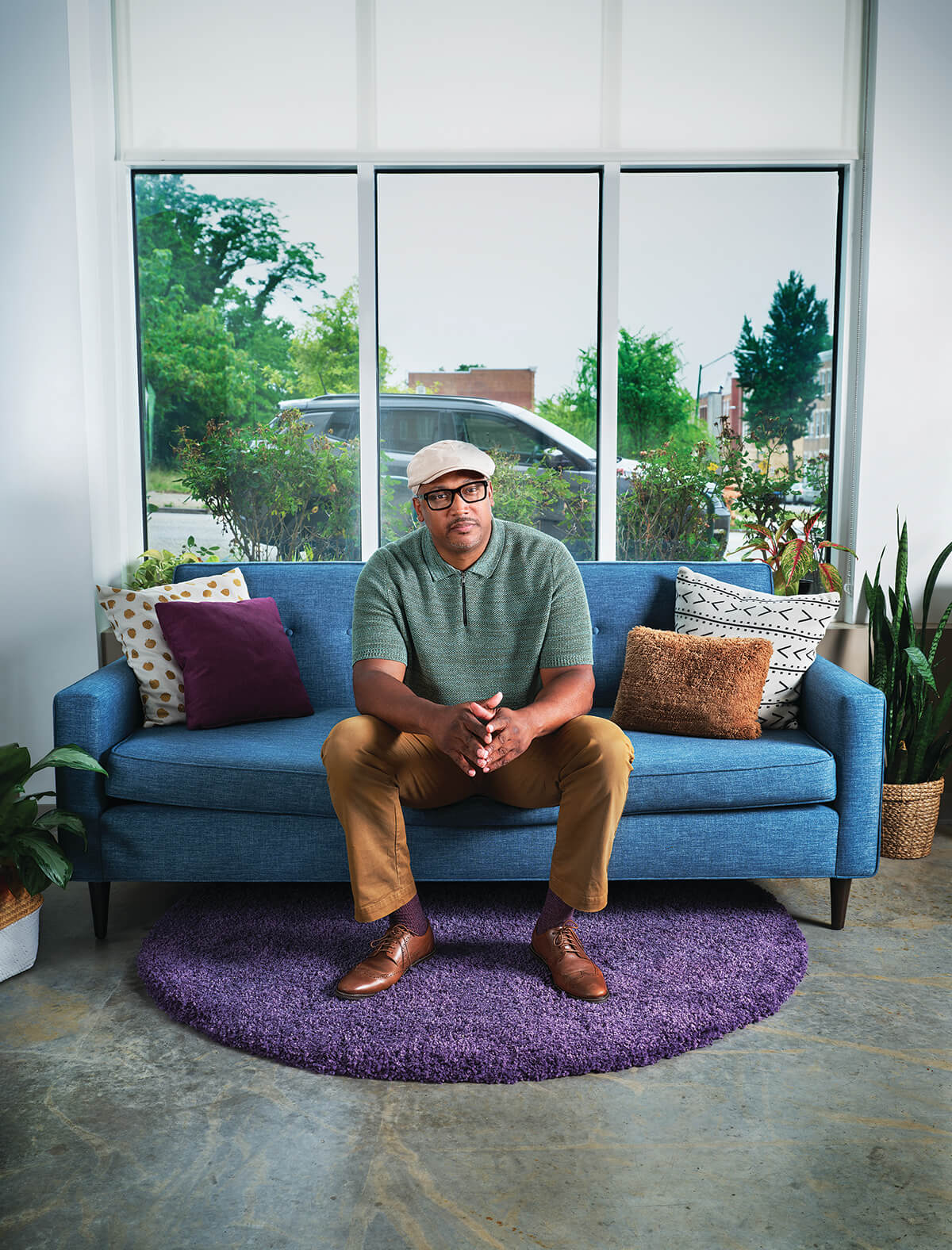 Most organizations and agencies  doling out grant money require funding recipients to spend dollars in well-delineated ways—and to document every move. But that's not how Jamye Wooten, the founder and chief executive officer of CLLCTIVLY, does business. Instead, he's part of a growing group of social entrepreneurs in Baltimore bucking traditional business practices by working to make opportunities more equitable, accessible, and humane throughout the city's Black communities.
His work—and that of others—is turning Baltimore into a model city, and Maryland a model state, for Black-led entrepreneurship nationwide. Across the United States, Black-owned businesses account for only three percent of the country's total businesses and just one percent of the total gross revenue, according to a Pew Research Center analysis of Census Bureau data. Yet, by comparison, Black adults make up 12.4 percent of the country's population.
In Baltimore, however, where 61 percent of residents identify as Black, 47 percent of the city's small businesses, or about 23,600, have Black owners, according to a report by the U.S. Senate Committee on Small Business and Entrepreneurship. And across Maryland, more than 200,000 of the state's 580,000 small businesses are minority-owned, giving Maryland the highest rate of per-capita minority business ownership in the U.S., that same report finds.
Despite some degree of gains, plenty of challenges exist for Black entrepreneurs.
"Funding is one of the biggest obstacles," says Wooten, whose organization, CLLCTIVLY, has awarded more than $1 million to Black-led organizations seeking to ignite social change and improve life for communities. Since it launched in 2019, CLLCTIVLY has funded several small businesses, solopreneurs, and grassroots initiatives.
One of the first was the Tendea Family, an organization created in 2015 by students at Morgan State University, Elijah Miles and Iheanyi Nwosu Jr., who noticed the tremendous need for basics like food and books across many Baltimore neighborhoods. The need was so great, Miles and Nwosu say, that they named their organization after the Swahili slang word for "hustle"—an appropriate moniker for a group hustling to improve circumstances in under-resourced communities.
"The Tendea Family does amazing work on the ground for our city—they are doing stuff that matters, stuff that really makes a difference," Wooten says about the organization that hosts regular neighborhood cleanups, food and grocery drives, Black history workshops, and men's networking sessions.
Another grant recipient, Dominiece Clifton, runs the movement clinic Move and Still, which offers free dance and yoga classes to participants looking to lower stress and heal from trauma and burnout, which can run rampant in urban centers with high poverty rates like Baltimore. One of Clifton's goals is to bolster the Black presence in the wellness industry: "It is estimated that 70 percent of the wellness industry is white, approximately 13 percent Hispanic, and only 10 percent Black," her website reads. By creating workshops and programs tailored to the needs of individuals in Baltimore, Clifton hopes to diversify the wellness movement. A yearlong, monthly stipend of $2,000—the result of CLLCTIVLY's We Got Your Back award, voted on by local community members—helps fund Clifton's endeavors.
"Having residents elect winners is critical because we don't want to fund outsiders—we want to fund organizations and individuals who are already embedded within and working directly with community members," Wooten says. Winners like Clifton receive the stipend with "no strings attached," meaning they can use the money however they want. "Often, grant money comes with an obligation to spend it in a certain way," explains Wooten.
Himself a West Baltimore native, Wooten's father and sister, both entrepreneurs, died young, in their 50s. "I attribute their deaths, in part, to the stress that comes with running a business. With 'no-strings-attached,' funding recipients can use the grant to pay their mortgage, cover other living expenses, take a wellness class, or do whatever they deem necessary," Wooten adds. "The dollars are unrestricted."
Putting money in the hands of Black entrepreneurs—and trusting them to spend it as they see fit—makes sense, given the Senate committee's finding that access to capital and credit remains the greatest impediment to the growth of minority-run businesses in Maryland. Among minority groups, Black entrepreneurs face the largest hurdle.
"While there is a credit gap between minority- and non-minority-owned firms, the gap is most pronounced for Black borrowers [58 percent reported credit availability challenges, compared to 32 percent of white borrowers]," the Senate report reads.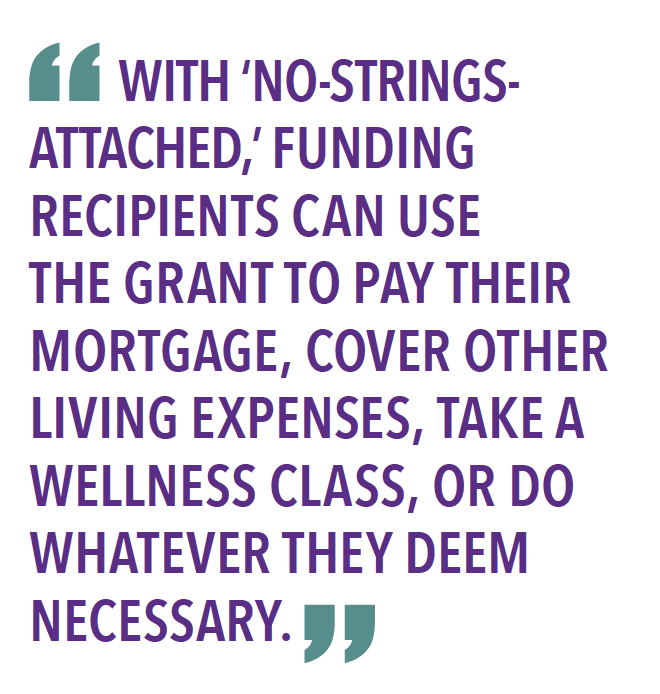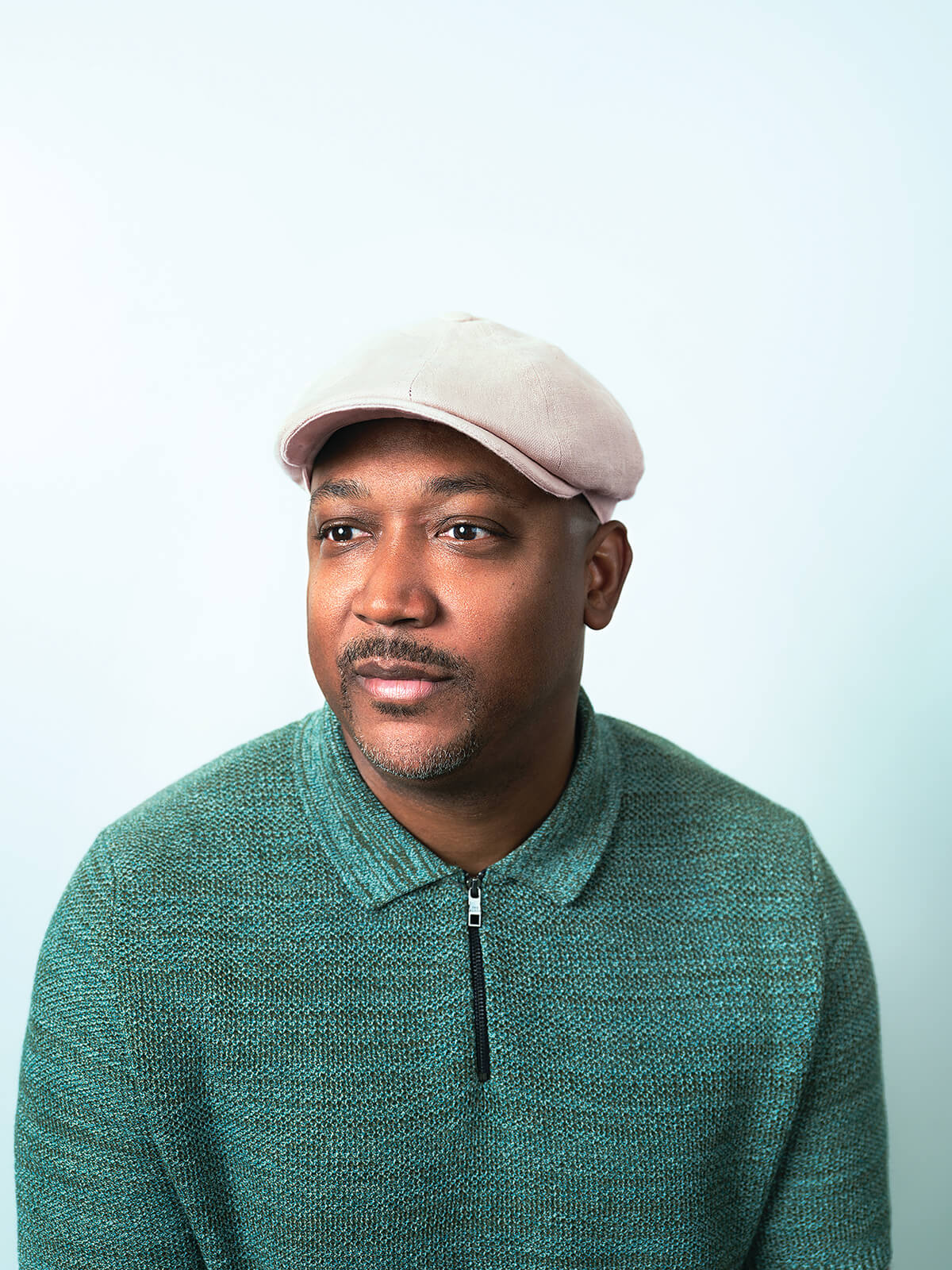 As Wooten continues to raise money for and fund Black-led social change initiatives, he's not the only Baltimore entrepreneur working to close the credit gap and support humanitarian ventures.
Darius Graham serves as a program director at the Harry and Jeanette Weinberg Foundation, leading the funding of more than $30 million annually to organizations working to improve housing, health care, food access, and education across Charm City.
Graham grew up in Charlotte, North Carolina, "a kid who always had my needs met but saw other kids and members of my extended family who were lacking," he says. "It didn't seem fair." Graham made his way to law school at the University of California, Berkeley, and later worked as a corporate bankruptcy junior attorney in Washington, D.C.
"Although I enjoyed the fast-paced, high-pressure nature of the job, I wasn't passionate about the bankruptcy code and gravitated toward the pro bono assignments," he says. "I decided, at that point, to make a career move to do something more meaningful."
He took a position at Johns Hopkins University (JHU) to help transition a student-run club into a full-fledged program, the Social Innovation Lab (SIL), of the institution—one focused on bridging a gap between the university and Baltimore. As the founding director of SIL, Graham grew the program into a remarkable success. His goal? To help budding, humanitarian-focused entrepreneurs in Baltimore, both within and outside of JHU, grow and scale their ideas into sustainable, mission-driven businesses.
Through his work at SIL, Graham helped Brittany Young build B360, which uses dirt-bike culture to teach STEM topics in education. He supported the Mera Kitchen Collective, which gave away more than 150,000 meals during the coronavirus pandemic and runs a restaurant in a Calvert Street rowhouse. The program also helped to assist Adeola Ajani and Chidera Egbuche in launching Fem Equity, which teaches Black women and other under-represented individuals to advocate for themselves and achieve equity and success in their careers—among other examples.
With SIL up and running fostering social entrepreneurism in Baltimore, Graham shifted to his current role with the Weinberg Foundation, one of the largest charitable foundations in the city—and country.
According to 2021 data from the Baltimore Neighborhood Indicators Alliance, 15.3 percent of households in Baltimore City live below the poverty line. But, zooming in further, the data also shows many city neighborhoods where 20-48 percent of households live in poverty.
"A priority is to look for and fund organizations providing direct services to people experiencing poverty—organizations with data to demonstrate the impact and number of people served; with strong, stable financials and leadership; and with great connections and engagement with the communities and populations served."
But the foundation doesn't only fund large organizations. "One of my favorite initiatives is the Baltimore City Community Grants program, which funds smaller grassroots efforts," Graham shares. Since the program launched in 2018, the Weinberg Foundation has awarded more than $1 million across 88 grants to smaller groups working to improve the city's housing, health care, jobs, and education.
Grassroots social initiatives can make a real difference, but the key to success, Graham believes, is collaboration. "I think of changemaking and social entrepreneurship as a team sport that involves partnering with other organizations and never going it alone," he says.
Wooten agrees and says that's why he founded CLLCTIVLY in the first place.
"After Freddie Gray's death in 2015, I saw individuals and organizations working to change the city for the better, but they were working in silos," he shares. "I established CLLCTIVLY to end the fragmentation and duplication of efforts." CLLCTIVLY'S cohort of youth-focused
organizations, for example, works as a team. "A program with a commercial kitchen, or a van, or some other asset can let members of the cohort know they can borrow and use these items for the greater benefit of the kids," Wooten explains.
Because that's what social entrepreneurship is largely about—the greater good. "A social entrepreneur is anyone starting a venture that is meant to have a social impact," Graham says. "It doesn't have to be large-scale—it can be a neighborhood cleanup of a park or, really, any initiative to improve the world in some way."
Social entrepreneurship involves refusing to accept the status quo. For instance, when Adeola Ajani, fresh out of Towson University with a finance degree, realized she made 40 percent less than her male counterpart as a junior analyst at Morgan Stanley, she didn't just keep working with her head down. She negotiated a promotion before leaving her position to launch Fem Equity (with support from SIL) and help other Black women earn equal pay.
"Through our work at SIL, my co-founder and I interviewed more than 100 people, and everyone kept echoing my story of not having the knowledge or the tools to scale their careers and salary," Ajani says. "We couldn't ignore the need and decided to go for it."
Today, Fem Equity is a membership-based platform that provides tools and support to more than 50 under-represented women, equipping them to make informed decisions that lead to career success and financial security. Members go through a digital curriculum that, for starters, helps them define what work-life harmony means to them personally and identify their intrinsic strengths and values.
Running Fem Equity "is exhausting and really hard work, but I couldn't not do it," says Ajani, reiterating the sentiments of Wooten, Graham, and the many others using their entrepreneurial skills to make Baltimore a more equitable, just place to live and work. "There's momentum building, and I'm optimistic," Wooten says, but the pathway to a more democratic, fair society requires a new kind of business approach—one that is less about competition and making money than about collaboration and helping those in need.
For inspiration, Wooten turns to the civil rights pioneer and preacher Ella Baker, who toiled behind-the-scenes with such notable leaders as Martin Luther King Jr. and W.E.B. Du Bois.
"Ella Baker understood that the work is not top-down and hierarchical," Wooten says. "The work has to be decentralized. It has to focus on human relationships and trust."
---
Editor's Note: After this issue went to press, Darius Graham moved on from his position with the Harry and Jeanette Weinberg Foundation. Later this month, he will step into the role of Managing Director, Community Investment with Greater Washington Community Foundation.