Heroes of Health Care
Top Doctors 2020
Health & Wellness
Top Doctors 2020
Here are more than 800 of Greater Baltimore's best physicians—in every specialty imaginable.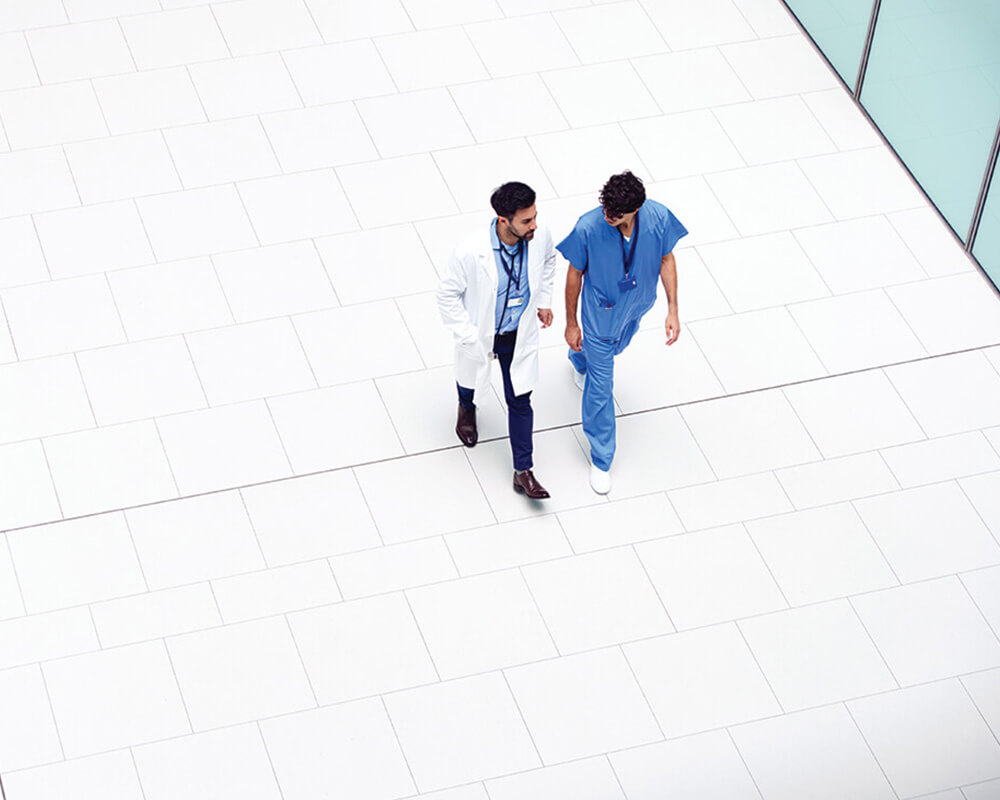 Reputations of different professions can ebb and flow with the times.
DURING A MAJOR WAR, for instance, the military often wins hero status among the anxious public. And during a health crisis, such as the one we're in now, it's the health care workers who earn our greatest approbation. After all, they're the ones in the trenches, so to speak, risking their lives to save others and to defend the nation against the pandemic threat.
Which makes our 34th-annual Top Doctors survey even more important this year. Not only are physicians the heroes of the day, but, as pandemic restrictions loosen, they're about to be busier than ever. People have avoided hospitals and medical offices since the lockdown began, but they'll soon be flocking to M.D.s to catch up on everything from routine physicals to treatment of non-life-threatening disorders that they just learned to live with during the quarantine.
And that's where we come in: No matter which body part you're talking about, there's a specialist on our Top Doctors list who's regarded as preeminent in his or her field—not anointed by us, but by other doctors. Which is what makes this roster—derived from a nine-month-long peer survey—the most discriminating and comprehensive such resource in the region.
How picky are we about who we name? Our peer-chosen winners represent only about 5 percent of the roughly 14,000 physicians licensed to practice in Baltimore's readership area.
But there's more to this undertaking than just a string of names of great physicians: We profile one, too. In "No Average Joe," editor Jane Marion introduces us to Dr. Joseph Cofrancesco, a physician who remembers all too well the AIDS epidemic and now is trying to save lives during the pandemic, despite some very personal COVID pain of his own. He's one of many extraordinary doctors on these pages who are more than living up to the Hippocratic Oath.
Methodology
To arrive at our results, we polled thousands of physicians in the region in our annual online survey—now in its 34th year—asking them which doctors are the best of the best in more than 100 specialties. Participation is always high, and this year was no exception, with close to 20,000 physician names submitted. Only those with the highest number of peer recommendations make the list. (There also are a handful of non-M.D. specialties included, such as podiatry.)
Assisting with the survey were our three physician advisers, whose professional expertise and inside intel on the medical community was invaluable. Advisers are not eligible to be included on the list in the year they serve.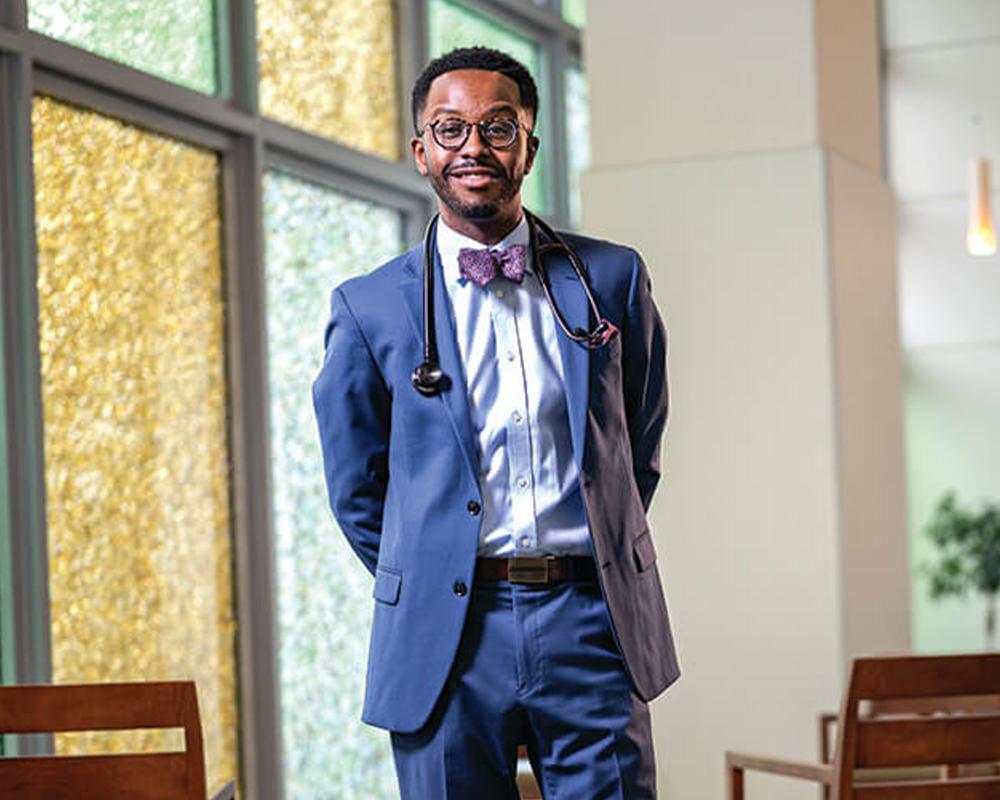 Health & Wellness
Explore our comprehensive and searchable list of medical professionals.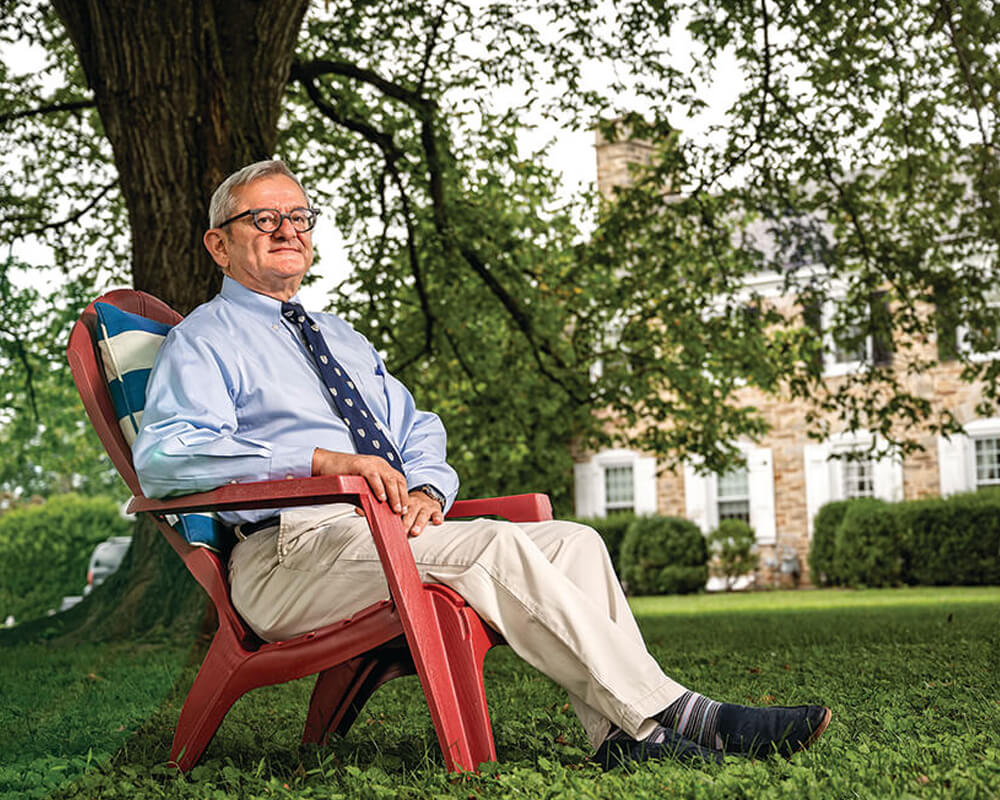 Health & Wellness
As he pushes past his own personal pain, Dr. Joseph Cofrancesco continues to dedicate his life's work to helping others.
Our Advisers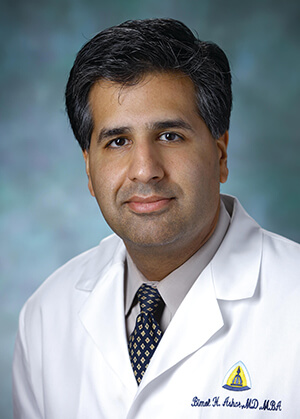 DR. BIMAL ASHAR
Ashar is an associate professor of medicine at The Johns Hopkins University School of Medicine, the clinical director for the Division of General Internal Medicine, and the director of the Executive and Preventive Health Program. His research interests include preventive medicine, dietary supplements, and medical education. He is also editor of The Johns Hopkins Internal Medicine Board Review, a member of the Society of General Internal Medicine, and a fellow of the American College of Physicians.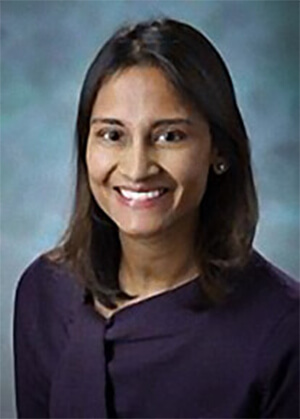 DR. MONIQUE SATPUTE
Monique Satpute, MD, FAAP, is the director for the Sheila S. and Lawrence C. Pakula Center for Infant Specialty Care at Mt. Washington Pediatric Hospital (MWPH). She has served children and their families at MWPH for nine years, focusing on general pediatrics as well as pre-term and term infants with complex medical needs. She is a board-certified neonatologist and completed her fellowship in neonatology at The Johns Hopkins University.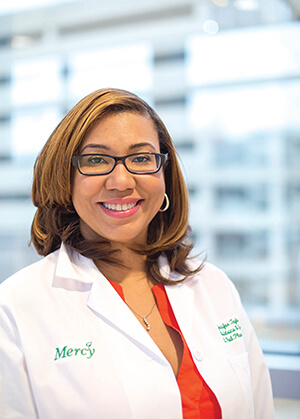 DR. JENNIFER TAYLOR
Taylor, who earned her medical degree at State University of New York at Buffalo and completed her residency in OB-GYN at the University of Maryland School of Medicine, now practices at Mercy Medical Center. Board-certified in obstetrics and gynecology, she has participated in several research initiatives and has numerous honors, publications, and presentations to her credit. She is a Fellow of the American College of OB-GYN, and a member of the American Medical Association and the Douglass Obstetrics and Gynecology Society.
David L. Gold
MEDSTAR ORTHOPAEDIC INSTITUTE, SECTION CHIEF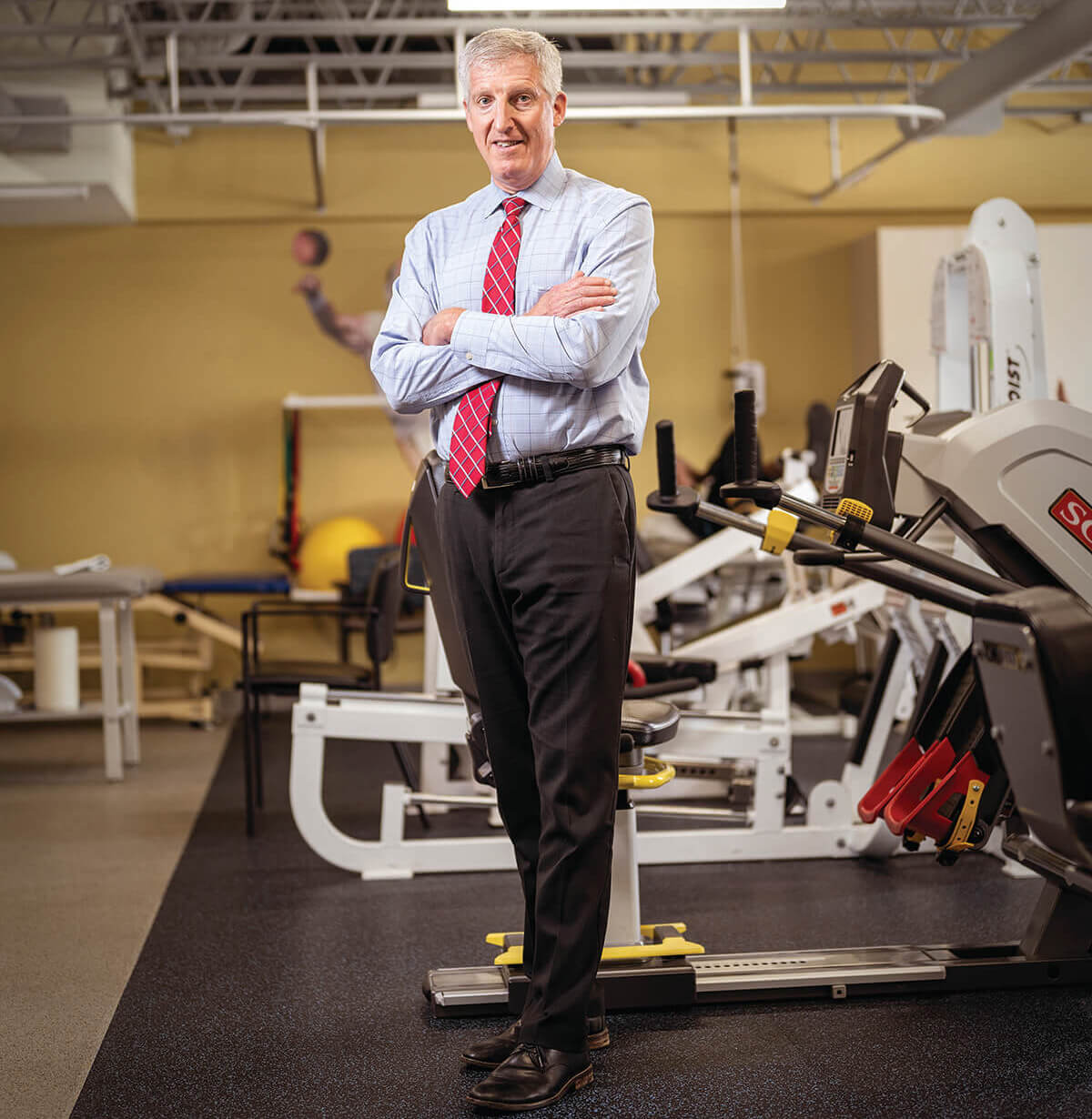 Can you recall a particularly gratifying patient case? One recently was a woman in remission from cancer, but her treatment likely caused her hip to essentially crumble. She was having such severe pain and couldn't walk. Her pain was relieved quickly after I replaced her hip, and she has her life back.
What's the proudest moment of your career? I think that moment is now, being able to help people during this pandemic. Most of my patients truly show their appreciation for our efforts during this crisis.
What's your passion outside of work? Cycling: I actually chose orthopedics because of my love for sports and science. I wanted to be a sports-medicine doctor early in my career. I love the challenge of long-distance biking and have enjoyed many challenging adventures seeing incredible beauty both in the U.S. and abroad. I recently traveled to Colorado, where I climbed to the top of Mt. Evans by bike. This is the highest paved road in the U.S. at 14,285 feet. Not much oxygen up there.
Ashanti W. Woods
MERCY MEDICAL CENTER, GENERAL PEDIATRICS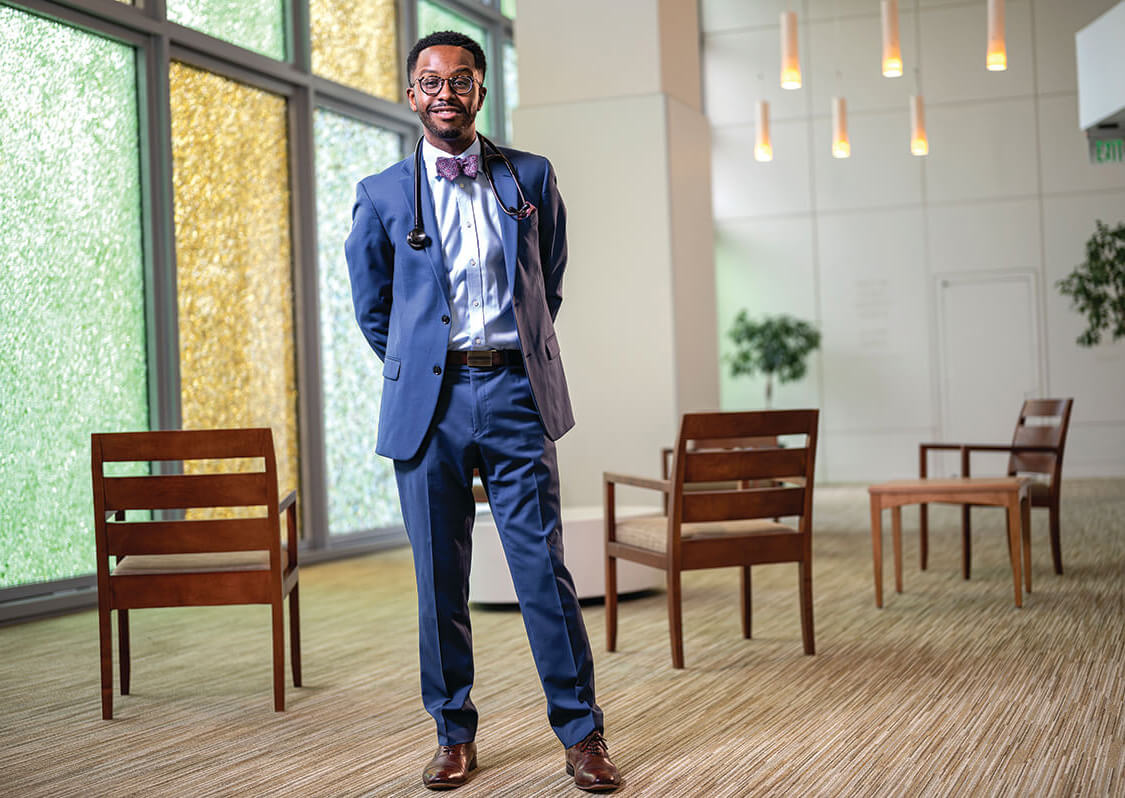 Why did you choose your specialty? I love children and enjoy helping sick children feel better. Also, selfishly, I figured being a pediatrician would allow me to stay youthful—I could stay a kid forever.
If you could change one thing in health care, what would it be? I wish the system would allow physicians to spend a little more time with patients. We do our best, and often can be in a room for 20 minutes with a family trying to address their needs, but sometimes, we still feel there is more to be done.
The proudest moment of your career? Perhaps hearing a young child say they saw me on TV talking about pediatric issues and then telling me what I said. It reinforced the indirect impact that one can have on their community. I had no idea a child so young would be watching the news and listening. Children are quite observant.
What hobbies or after-hours causes do you have? Playing with my two kids, traveling with my wife (with no kids!), and mixing music.
Jung-Soo John Hong
UNIVERSITY OF MARYLAND MEDICAL CENTER, GENERAL INTERNAL MEDICINE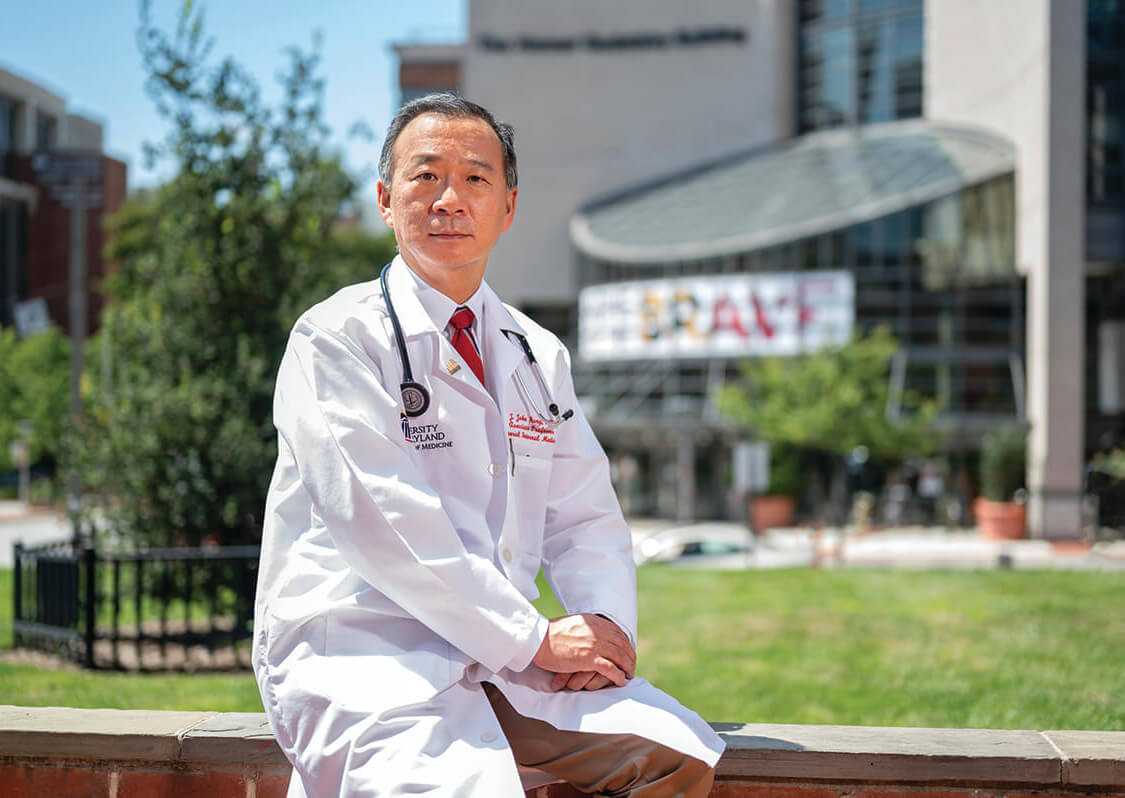 If you could change one thing in health care, what would it be? I'd eliminate senseless regulations, paperwork, and bureaucracy.
What attracted you to internal medicine? I like its broadness—building relationships, getting to know the whole person.
What's one of the most satisfying parts about your job? Besides serving as Vice Chair for Clinical Affairs in the Department of Medicine, I'm also an associate professor. And when I help a student or colleague achieve his or her goals and dreams, I feel more pride than I feel about my own accomplishments. Those individuals have gone on to help others and accomplish great things.
What would you have been if not a doctor? A computer software designer.
Sherita Hill Golden
JOHNS HOPKINS MEDICINE, ENDOCRINOLOGY, DIABETES, AND METABOLISM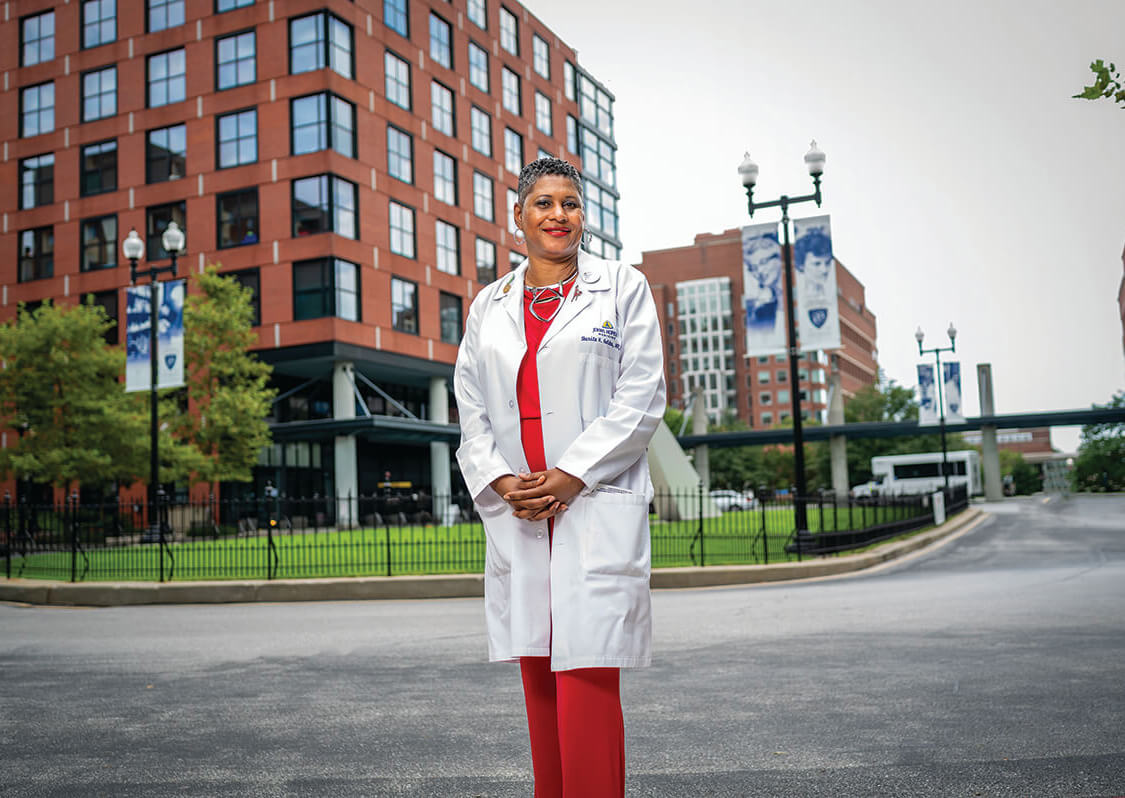 What has been the proudest moment of your career? Being the 2017 co-recipient of the Walter Reed Distinguished Achievement Award from my medical school—University of Virginia School of Medicine. This was special for me and my family because my grandmother, who was born near UVA in 1914, could not receive care at the University of Virginia Hospital because she was Black.
What hobbies or after-hours causes do you have? I enjoy doing Zumba for exercise and creating digital scrapbooks. After-hours causes include being an active member of the Baltimore County Alumnae Chapter of Delta Sigma Theta Sorority, Inc., serving on the National Board of Directors for the American Diabetes Association, serving as board chair for the MERIT Leadership Academy to support the next generation of STEM students, and co-directing the Health Ministry at Clearview Baptist Church with my husband, Dr. Christopher Golden.
What would you have been if not a doctor? I would have been a teacher because I like to inspire young people. That's why I've always worked in an academic environment—so I can still teach and mentor.
Richard Hudes
SAINT AGNES HOSPITAL, CHESAPEAKE UROLOGY, CHIEF OF RADIATION ONCOLOGY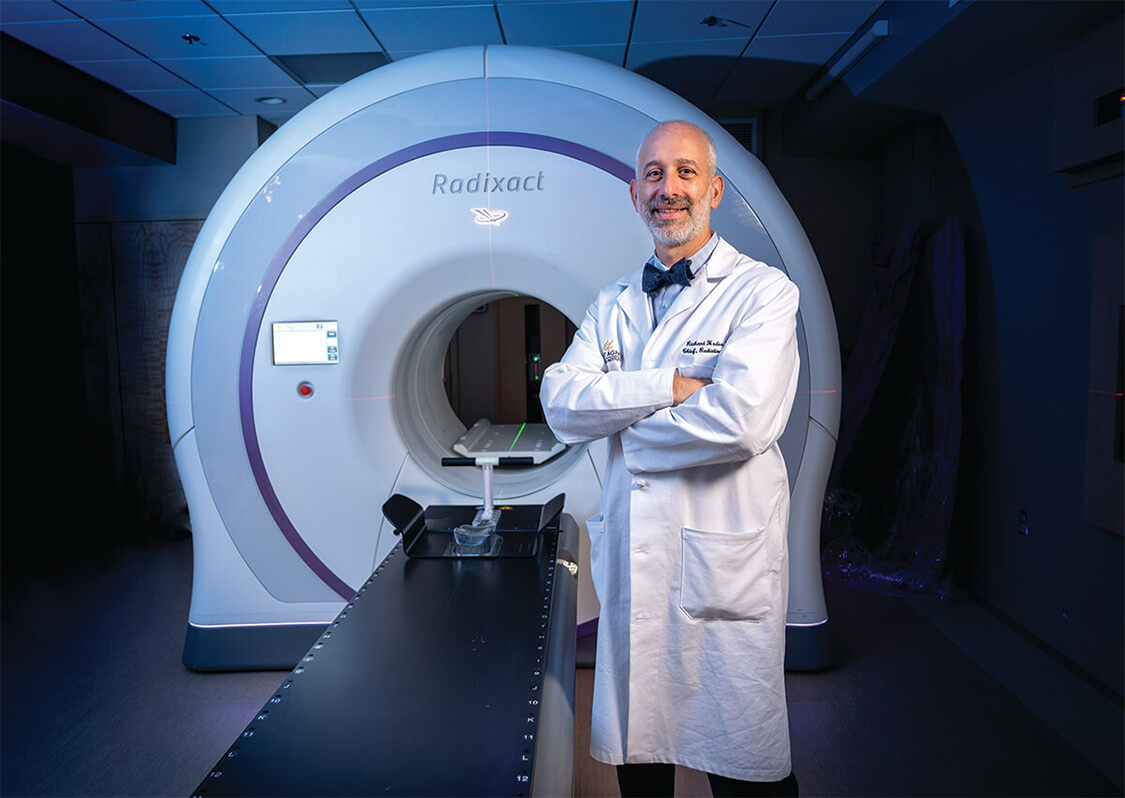 Why did you pick the specialty you're in? As a medical student, I was lured to train in radiation oncology by both the sophisticated and intriguing technology of the field and the challenge of dealing with a complicated, life-threatening disease. My passion increased during residency as I began to understand how a cancer diagnosis can affect a patient and how humanizing their journey, while optimizing the outcome, is a true privilege. Many years later, I find the tremendous pace of change in oncology to be both exciting and challenging.
If you could change one thing in health care, what would it be? On the macro level, I would advocate for universal health care.
The proudest moment of your career? I was asked in 2001 to become chief of the Radiation Oncology Department at Saint Agnes Hospital, where I have had the good fortune to remain ever since. I have really enjoyed serving on the Ethics Committee of Saint Agnes Hospital and most recently joined the board of directors of Saint Agnes Healthcare.
Lauren A. Schnaper
GREATER BALTIMORE MEDICAL CENTER, BREAST SURGERY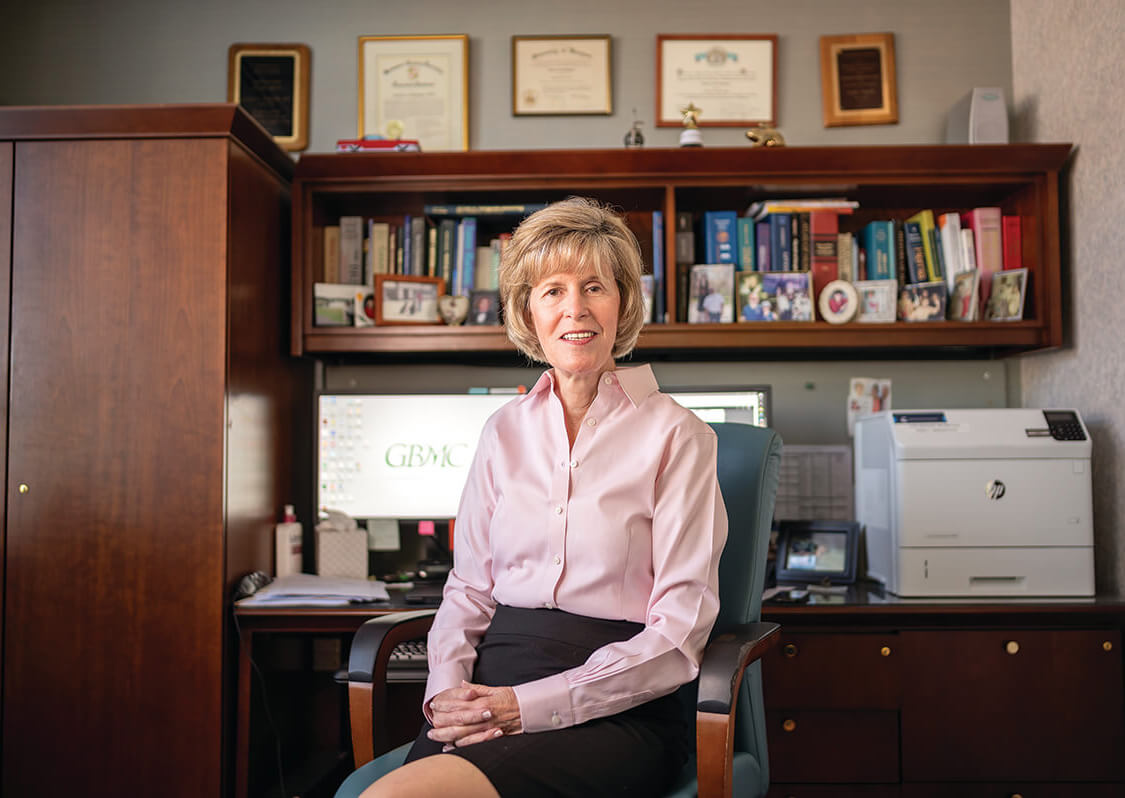 What would you have been if not a doctor? A teacher. Good doctors have to be teachers. One of their most important roles is to help patients understand what is happening to them.
Why did you pick the specialty you're in? The specialty picked me. When I first began practice, at the University of Maryland, I was the only woman general surgeon in town. Women began to come to me with breast complaints, and the rest is history.
Can you recall a particularly gratifying or challenging patient case? They are all gratifying. Some are challenging.
The proudest moment of your career? My participation in a national study that changed the way women over 70 with breast cancer are treated. It was to determine whether there is a benefit to adjuvant radiation therapy after breast-conserving surgery and tamoxifen in these older women.
What hobbies do you have? I had a lot of causes when I was younger. Now I have hobbies: growing orchids, birdwatching, traveling, and spending time with my granddaughter.
View our full list of Top Doctors, here.