A Place of Her Own
Inside the eclectic lair of interior designer Saudah Saleem.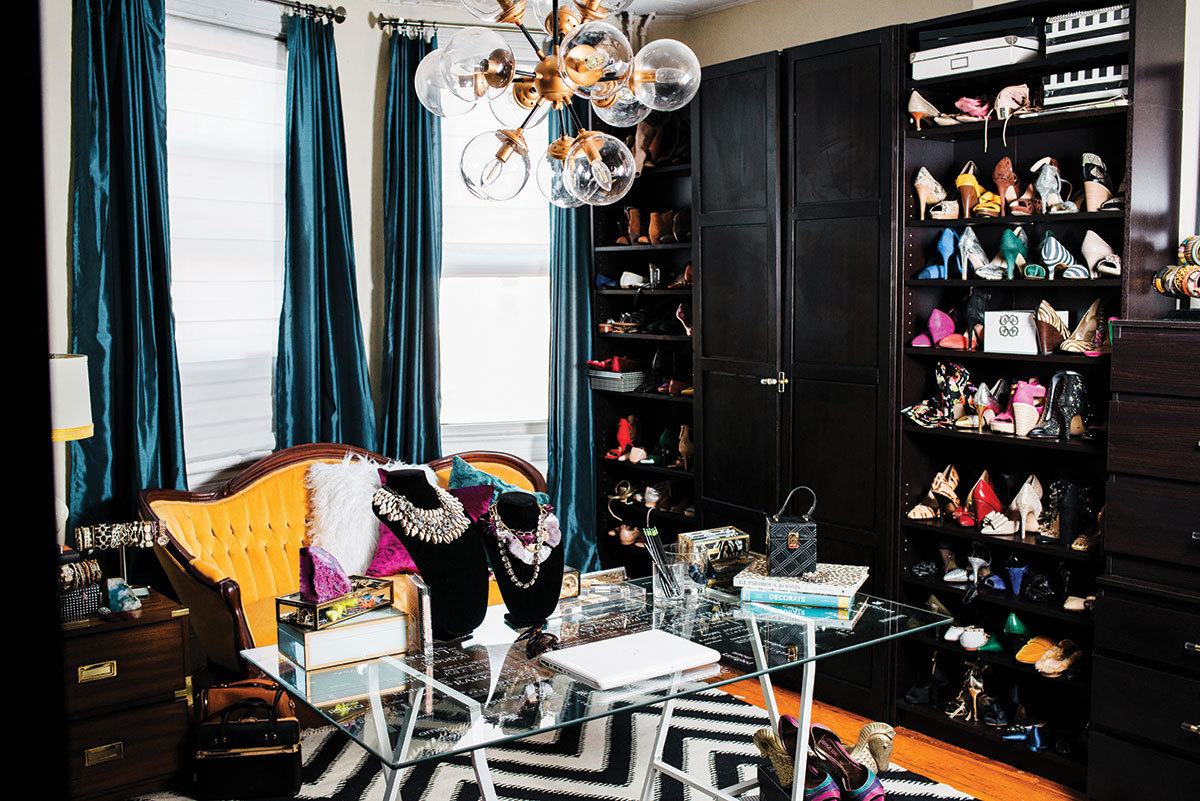 TRANSPLANT: I'm from New York, but I've been in Baltimore for 19 years. My husband is from here. We bought this three-story house when we graduated from college.
WON'T YOU BE MY NEIGHBOR? We live in the Penn North neighborhood. There's a lot of revitalization going on near Coppin State University. It's an interesting time to live in the city.
THE START OF A CAREER: Interior design was sort of a hobby for me—I went to school for public relations and advertising. I would do stuff around the house like paint and redecorate. Friends would ask, "Have you ever thought about doing this for a living?" I started taking on projects from family members.
PERSONAL STYLE: I like classic lines and pops of color. But I also like vintage pieces. They tell a story—having a vintage piece in every room is important. It's one-of-a-kind, it has a history, and it's always a conversation starter.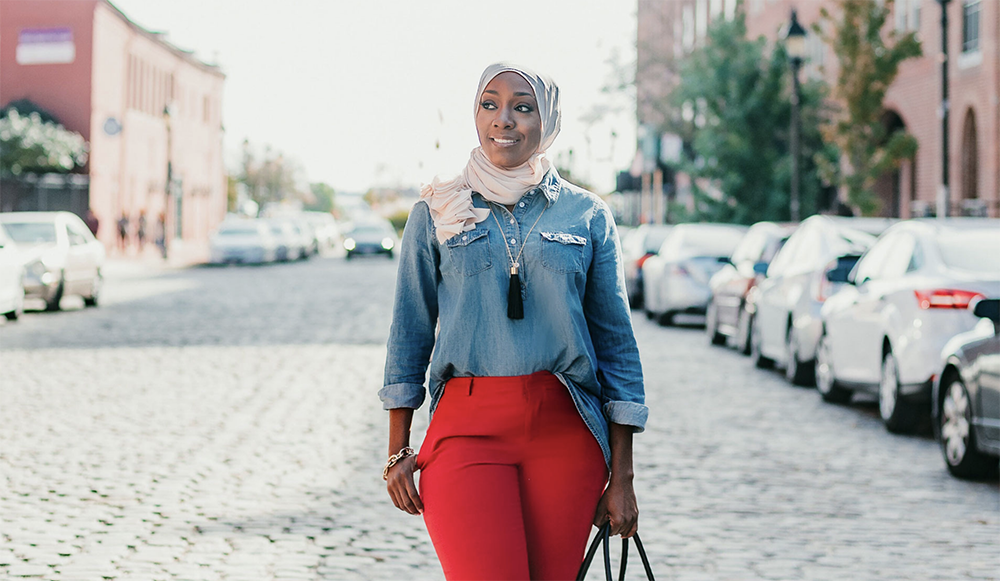 THE PLAN: This room is a crazy story. It was actually my master bedroom. We live in an older home built in the 1920s. Storage space is almost nonexistent. No room has a closet. We used an armoire or would jerry-rig storage. But I realized, in the bedroom, you just sleep. So we moved into the guest room.
DESIGN WITHIN REACH: Our old bedroom is now my dressing room and office. I work in there. Plus that's where I keep all my clothes, shoes, and jewelry. I love that the shoes are visible and almost become pieces of art.
THE FIRST PIECE: The sofa came from Ryan's Relics in White Marsh on Belair Road. It was such a bold color, I thought, "This is going to be the piece. We'll just design around it."
THINK OUTSIDE THE BOX: The cabinetry is from Ikea. I used bookcases, even though they're not meant for shoes. But the shelving is adjustable, so it can be made taller for boots or shorter for flats.
OVER THE YEARS: I've had this room for about 10 years. I like the traditional style of cabinetry, that the rug is modern, the sofa is vintage, and I love how all those pieces can work together. I'm just grateful we have a space that allows it.