The Art & Science of Design
PhD candidate and fashion icon Taylor Evans' home—much like her—is a winning package of smarts and style.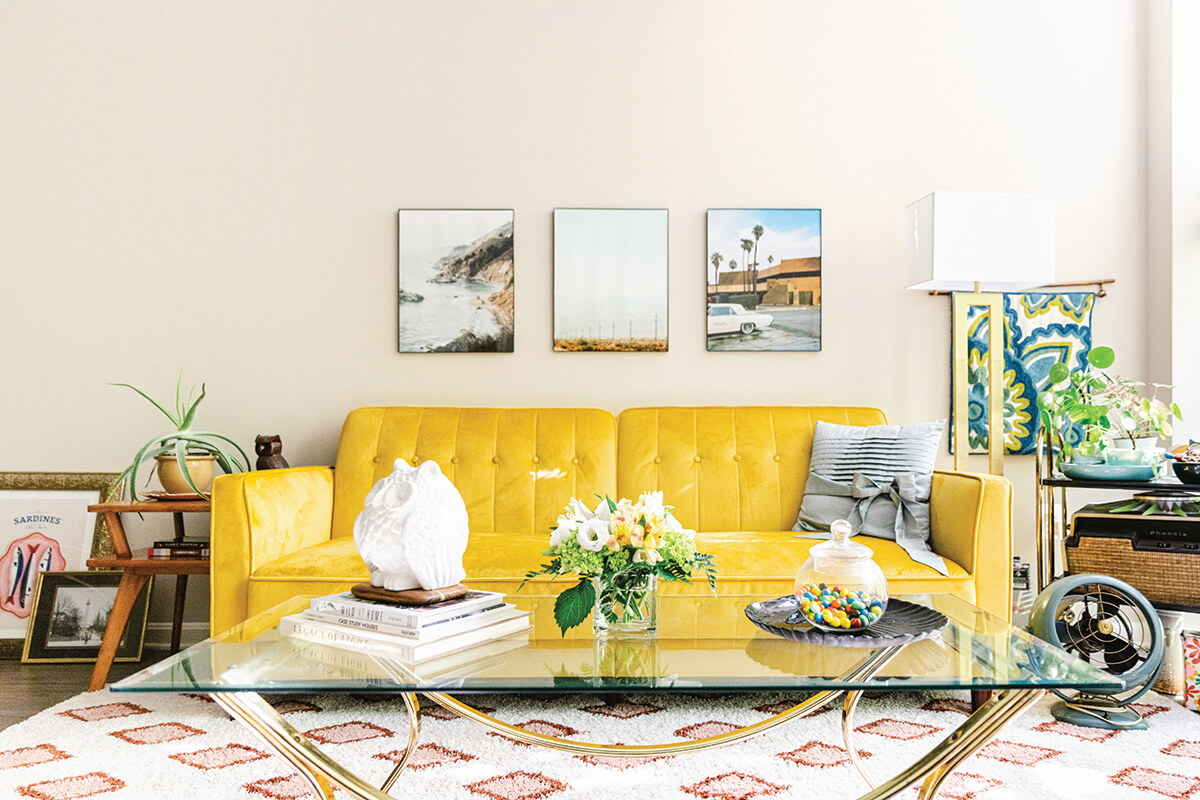 A HYPOTHESIS
When moving in, I wanted to create a space with personality and practicality. It's really easy to say, "I'm renting, so why should I care?" But as an only child and ambivert, my home has a huge influence on my mood. Therefore, I took the white walls as a challenge. With a small space, the sofa also needed to be practical—it actually folds down into a daybed for visitors. So the yellow sofa came first, and the rest of the design was centered around it.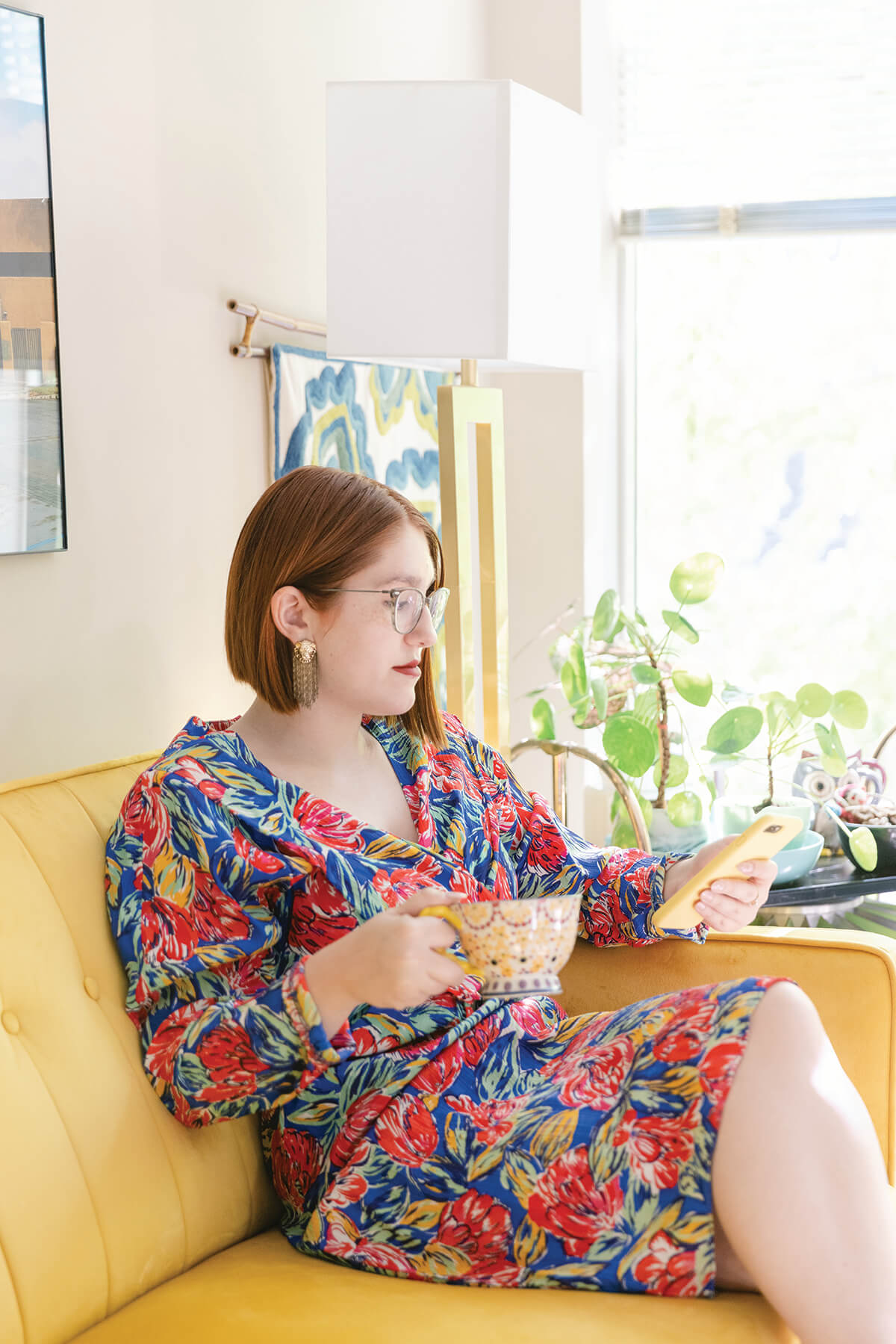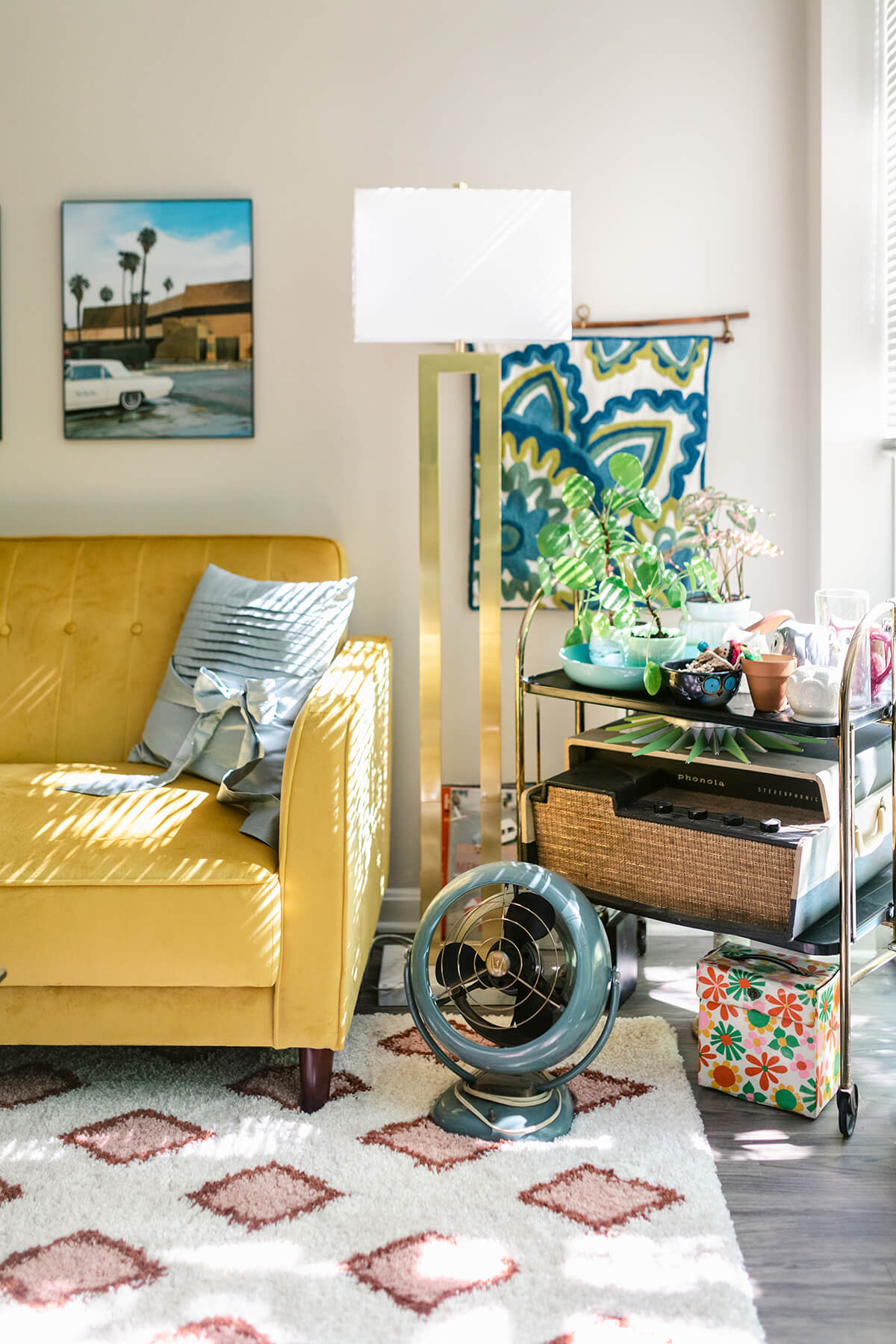 DESIGN MOVEMENT
We've always admired the unique lines of mid-century design, and with mid-century pieces already in our furniture collection, we wanted to add our own modern twist to the classic aesthetic.
A PASSION FOR FASHION
I think my home and my fashion have a symbiotic relationship; they inspire one another even if it's not consciously. My love for mixing color, patterns, and textures definitely influenced our design process—a geometric rug with a geometric chair just felt right. I go with my intuition when styling outfits, and I did the same thing with our space. I didn't overthink it; I just went with my gut.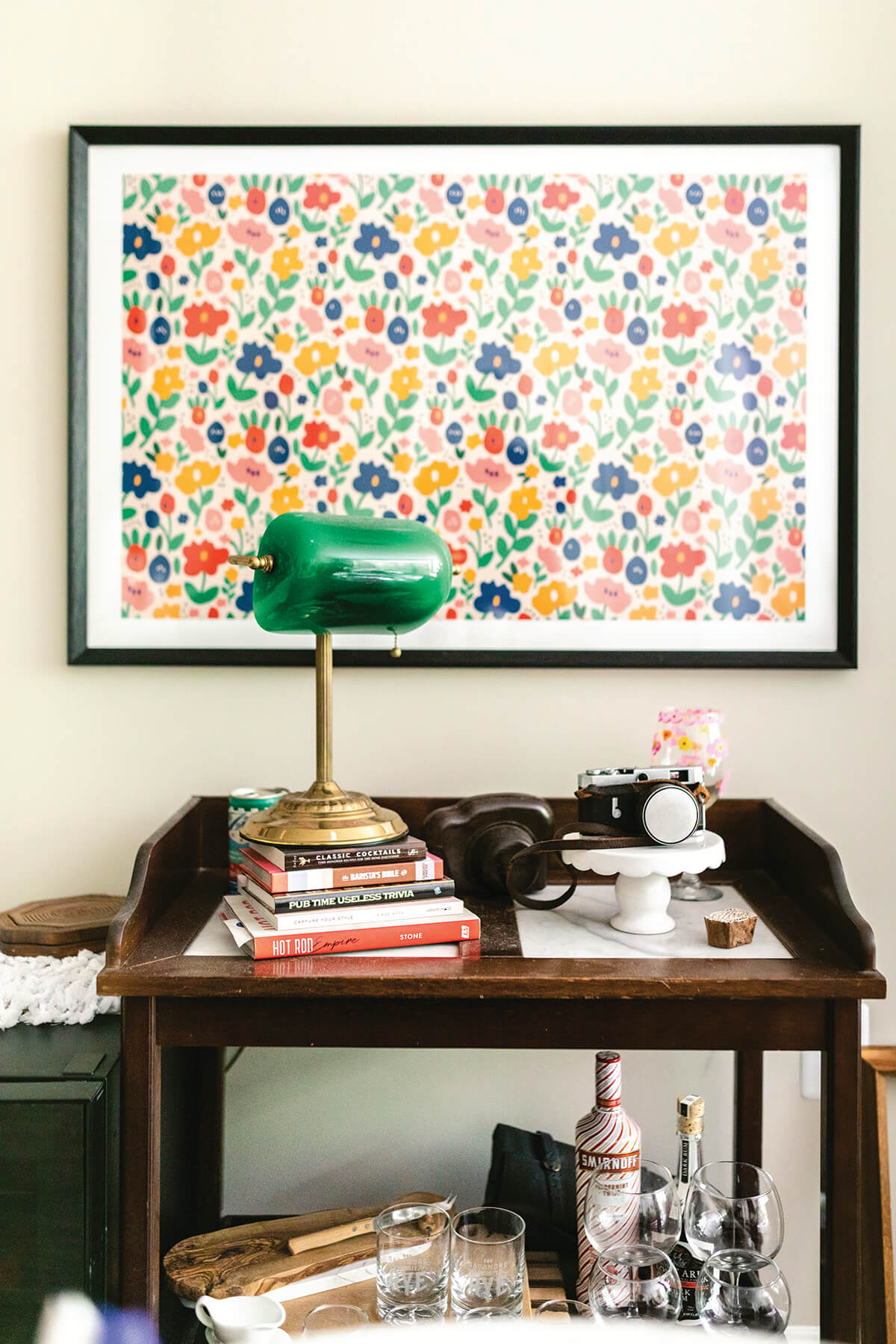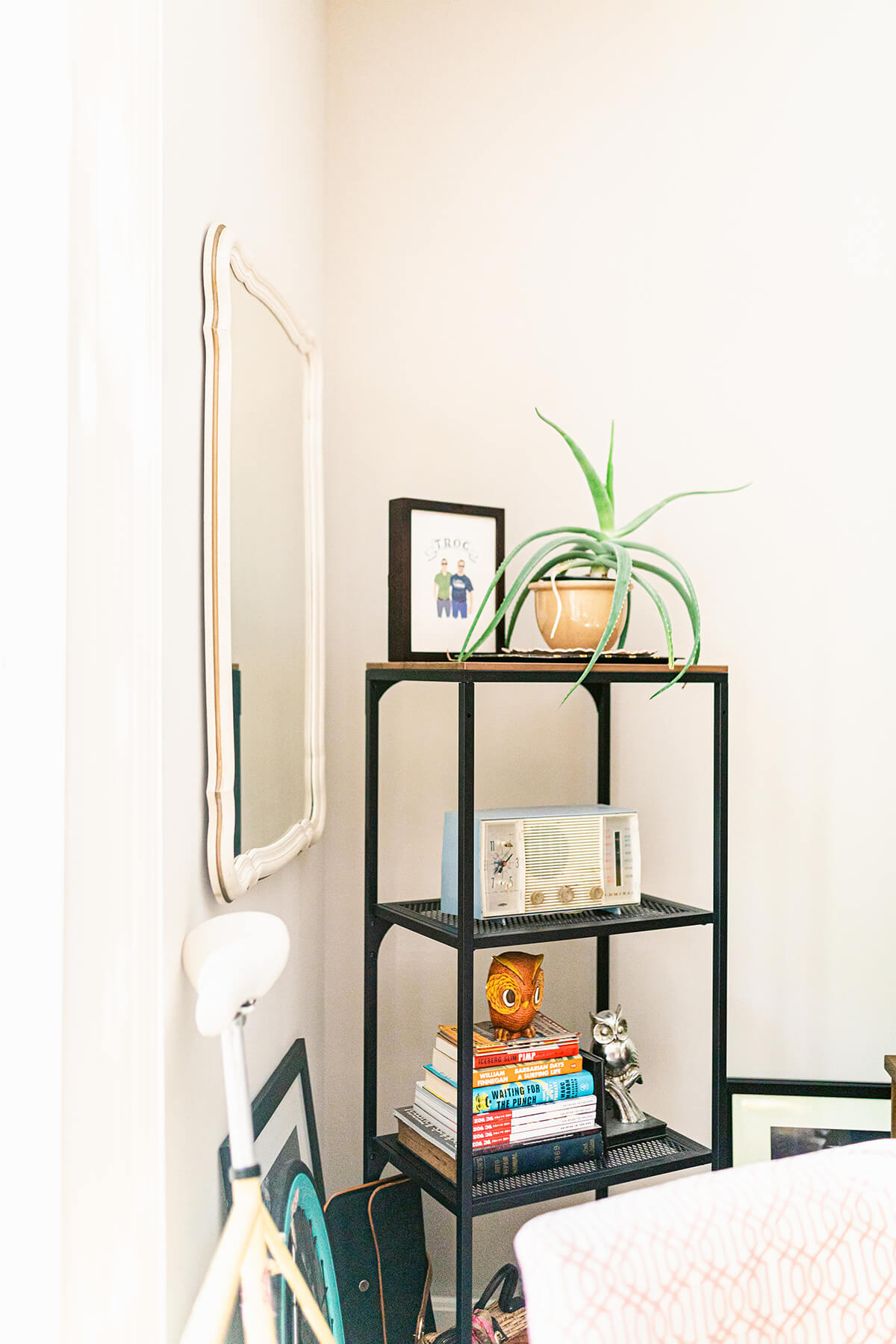 FAVORITE CHILD
I prefer to buy secondhand and vintage when I can, and after months of searching, I found an amazing glass and brass coffee table from A Day N June, a Baltimore-based vintage concept shop. The glass top helped the room feel open and added depth to the small space.
IN (COLOR) THEORY
The theme of our space is modern mid-century, but every room has its own color palette and personality. As a creative, I get to express myself and my ideas multiple ways. So when you see our living room, you're not surprised to see color and pattern in other rooms.
WHEELY GREAT
The bike belongs to my partner, James. He curated the bike himself—sourcing the parts from multiple brands. The bike is a functional, built-in decor piece with its yellow frame, turquoise wheels, and oxblood handlebars. It definitely played into the color theory of the space. James picked out our rug to complement the handles.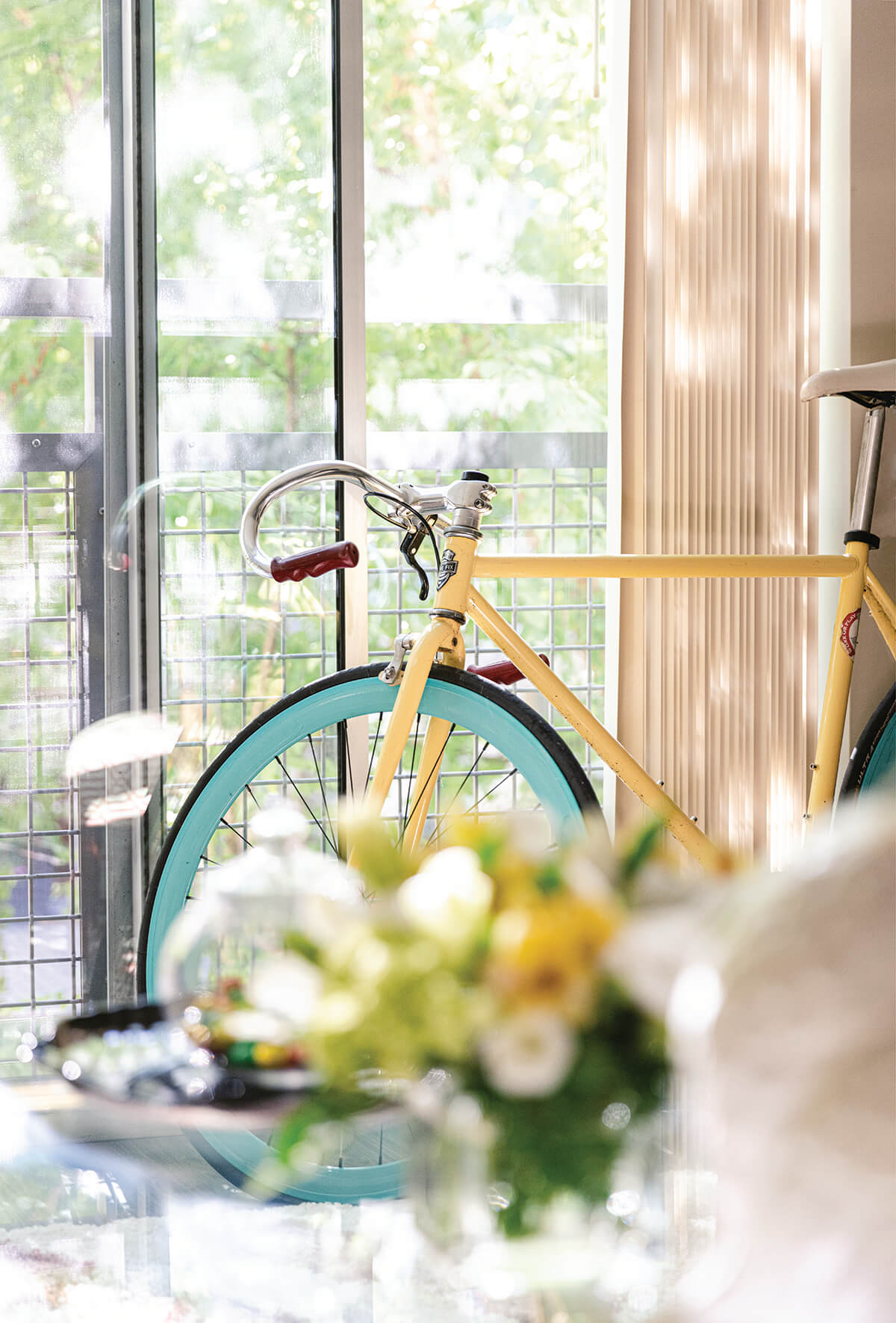 IN CONCLUSION
As a Johns Hopkins University School of Medicine PhD candidate, I'm a critical thinker and very detail-oriented. I spend a lot of my days looking at data, and, as a result, I'm used to analyzing, evaluating, and changing my thoughts based on what I see. There have been a few iterations of our space over the past nine months, but I'm really happy with it. The space is a comfort during days when my experiments fail, my code doesn't work, my results don't make sense, or I need a screen break.