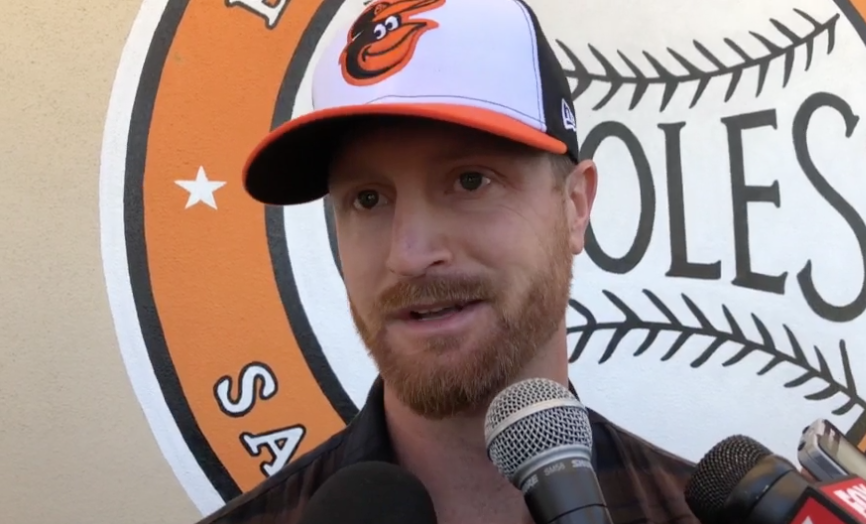 MLB.com
Talk about Christmas in July. How 'bout March?
Yes of course we were looking to forward to Opening Day. We consider next Thursday a national holiday. But damn, "worried" did not begin to describe our concerns about the O's starting rotation. Hope may spring eternal each spring training, but realistically, what chance did we have of competing with the Yanks and Red Sox—both in the top seven in recent MLB recent power rankings—with last year's worst-in-baseball starting pitching?
And then this week. Well, it snowed on the actual first day of spring and then the real shocker followed—the Orioles signing of righty free agent Alex Cobb—the former Tampa Bay Ray with an uncanny ability to beat AL East teams—days before the team departs Sarasota and heads to Baltimore.
Hallelujah. Prayers answered. We are believers once again.
Dylan Bundy and Kevin Gausman, 25 and 27, respectively, are ready to come into their own. They each possess plus-stuff. And we picked up big lug Andrew Cashner—3.40 ERA last year in 28 starts for Rangers—with a two-year deal back in February. Chris Tillman, the former O's No. 1, fills out the rotation, which suddenly looks legit. Are they the '79 O's rotation of Palmer, Flanagan, McGregor, Martinez, and Stone?  No. Do they need to be? No. If nothing else, we know a line-up that includes Manny Machado, Jonathan Schoop, Adam Jones, Chris Davis, Mark Trumbo, Trey Mancini, and Tim Beckham will score runs.
Okay, so five quick things about Alex Cobb:
Maybe the best news: Cobb is 6-4 with a 3.43 ERA in 14 career starts against the Red Sox; 6-4 with a 2.99 ERA in 14 career starts against the Yankees; and 3-3 with a 3.23 ERA in eight career starts versus the Blue Jays.
He's 30 and some observes point to Tommy John surgery two years ago as a potential issue. But Cobb bounced back better than ever last season, setting career highs in starts with 29 and innings pitched with 179.1 while going 12-10 with 3.66 ERA—11 best in the American League.
Cobb throws four pitches, including a good curveball and signature split-change, and produces more ground balls than fly balls, which bodes well given the small confines of Camden Yards.
The O's signed him for four years for nearly $60 million. Which means with Bundy, Gausman, and maybe Hunter Harvey, if he continues to progress, and promising Miguel Castro, currently in long relief—the O's could have a solid starting rotation in place for the next few years.
He proposed to his girlfriend at Florida's Discovery Cove theme park with the help of a dolphin.