'Dalko' Tells the Story of Orioles Fastballer Steve Dalkowski
Author Brian Vikander discusses the biography—a one-of-a-kind journey through a bygone era not to be missed by O's fans.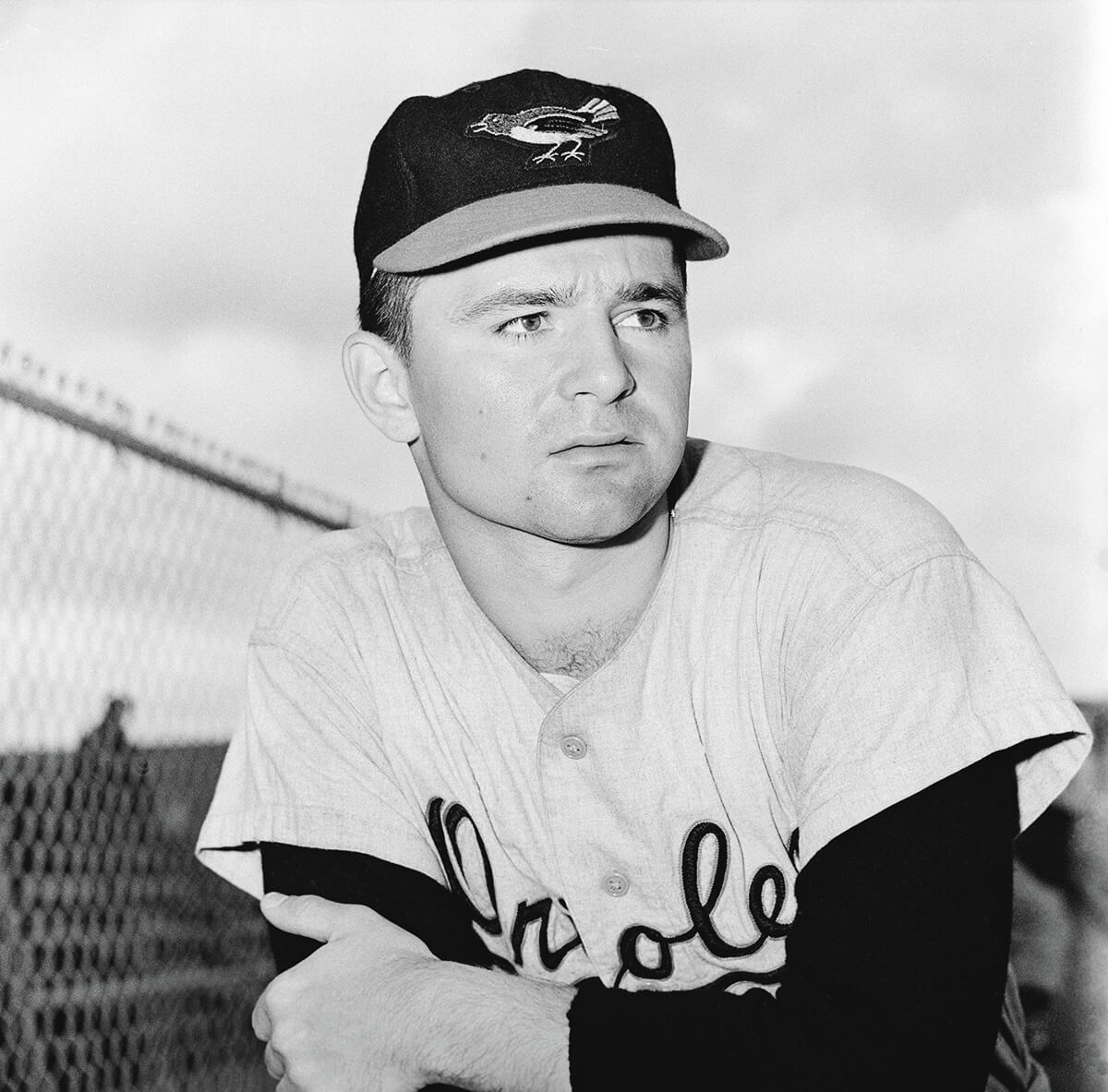 Steve Dalkowski, who died of COVID-19 last year, is often considered the fastest pitcher in baseball history. Drafted out of high school by the Orioles in 1957, before radar guns, some experts believe the lefthander threw upward of 110 miles per hour.  He also might've been the wildest pitcher in history. In one rookie-league game, he struck out 24 batters, walked 18, and threw six wild pitches. Beset by control problems, arm injuries, and alcoholism, Dalkowski never made it to the big leagues, but nonetheless became a legend during his nine years in the minors, partly inspiring the Nuke LaLoosh character in Bull Durham.
This off-season, longtime pitching coach Brian Vikander, with co-writers Alex Thomas and Bill Dembski, wrote Dalko, a biography of the hard-living, hard-throwing fastballer. It's a one-of-a-kind journey through a bygone era not to be missed by O's fans.
Steve Dalkowski was a good athlete, but just 5-foot-11, 170 pounds. How did he throw so hard?
There was no wasted energy or effort. Each segment of his pitching motion transitioned to the next. The result was Dalko "cracking the whip."
Another one of the hardest-throwing pitchers ever, "Sudden" Sam McDowell, wrote a terrific foreword. How do you account for his sharp memory of seeing Dalkowski pitch just once in spring training?
From the time that you are in Little League, every player recognizes and remembers the exceptional players. Finally, someone does something that you did not think possible. That was McDowell's recollection.
It's interesting that Earl Weaver, who managed Dalkowski in the minors, was his favorite skipper.
[Former O's catcher] Andy Etchebarren told me that Earl had a gift in finding ways to "spark" individual players. I would submit that Earl did this for Steve by showing that he had faith in him, that he could trust him, and that fostered a nurturing relationship, which Steve desperately needed. This was the pivotal season in Dalkowski's career and provided the springboard for his exceptional 1963 spring training, where he made the Orioles roster.
The inconsistency of his performances is incredible. Unhittable one outing, unable to throw a strike the next.
Steve's difficulties were between the ears. The mind is a dangerous place where too many negatives live rent-free. And the body will go where the mind takes it. As most players are, Steve had been taught to focus on the result—"I am the fastest pitcher of all time, I should strike everyone out, no one should hit me"—not the process.
The most difficult parts of the book revolve around his life-long drinking problem.
A minor leaguer is always on the road. He lacked a foundation and a support group to show him that he was not alone. It was no one's fault, and certainly drinking was part of the game during this period. It still is. Dalkowski was carrying a lot of baggage. He was billed the hardest thrower of all time, he was expected to produce immediately, and he never made the required introspective journey to find his answers.
All that said, he never quit trying to get better and make it to "The Show."
He was as an extremely dedicated worker. The question becomes whether or not he was working at the right things. Was he following the right leads? Did he have the right guidance? What if he had thrown strike one and pitched ahead, and then pitched to contact when behind in the count, rather than striking everyone out? The final stop for Steve Dalkowski might have been Cooperstown.