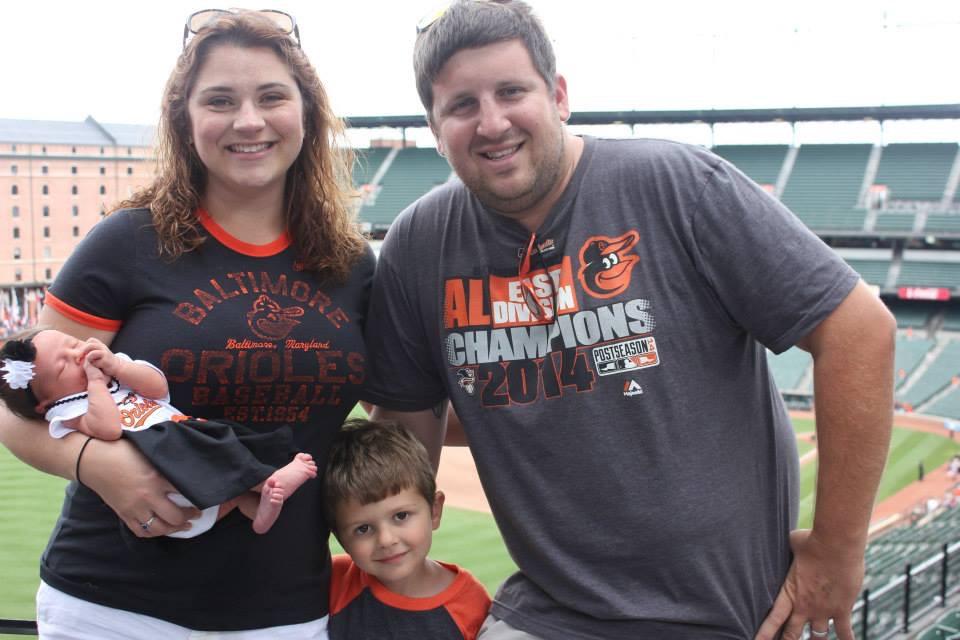 Courtesy Colleen Serra
1. The biggest, little O's fans.
Oriole Park at Camden Yards opened in 1992 and for all we know there could already be millennial-generation season-ticket holders who were named after the best ballpark in America. Still, we've got a feeling that Camden Serra and his June-born sister Yardley are going to grow up to be Hall-of-Fame-caliber O's fans. How could they not? Their parents, Colleen and Tony, got engaged in Cooperstown and held their wedding reception at the Camden Club inside the B&O warehouse. They met playing softball in 2009 and haven't missed Opening Day together since.
2. Kickin' it at Patterson Park.
We love Justin Tucker. The Ravens kicker isn't just one of the best clutch performers in the business, he's also one of the NFL's most fun personalities off the field. He sings opera in Dr. Pepper ads, maintains an active social media relationship with fans, and even does an uncanny Christopher Walken impression. He also keeps his valuable right leg in shape booting field goals at Patterson Park in the summer—even tweeting out his informal workout schedule so fans can watch, and if so inclined, help shag footballs. We really hope the Ravens sign this guy to a long-term deal soon.

3. 2131 beer.
Does Cal Ripken Jr. drink Natty Boh? No, probably not. However, the Iron Man shortstop who broke Lou Gehrig's record for most consecutive games played 20 years ago, may go for something more upscale—like the premium lager "Fielder's Choice"—the new commemorative brew from Baltimore's Heavy Seas. With every case sold, Heavy Seas says they will make a donation to the Cal Ripken Sr. Foundation. Sounds like a win-win. (To read more about Cal and the 20th anniversary of the streak, see our upcoming September issue.)
4. Ravens-themed emojis.
We're not sure what John Unitas or Artie Donovan would have to say about the new Ravens-branded emoji keyboard. Okay, maybe we do. But football has changed since their old-school days with the Colts and so has the marketing that goes with it. So, go-ahead, next-gen Baltimore fans, eat it up. Text, tweet, email, and purple-emoticon away.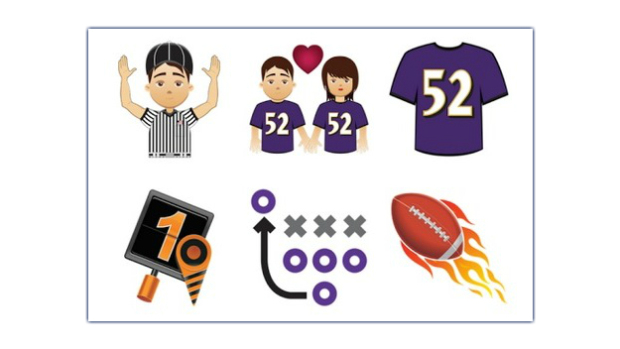 5. Manny forever.
There hasn't been a lot of good news on diamond for the O's this week. However, Manny Machado, further establishing himself as one of the game's great young ballplayers, delivered his 20th home run of the season, making him the youngest Oriole to so since the guy mentioned two paragraph's up—Cal Ripken Jr. He also did a cool little dugout dance after the 434-foot bomb.