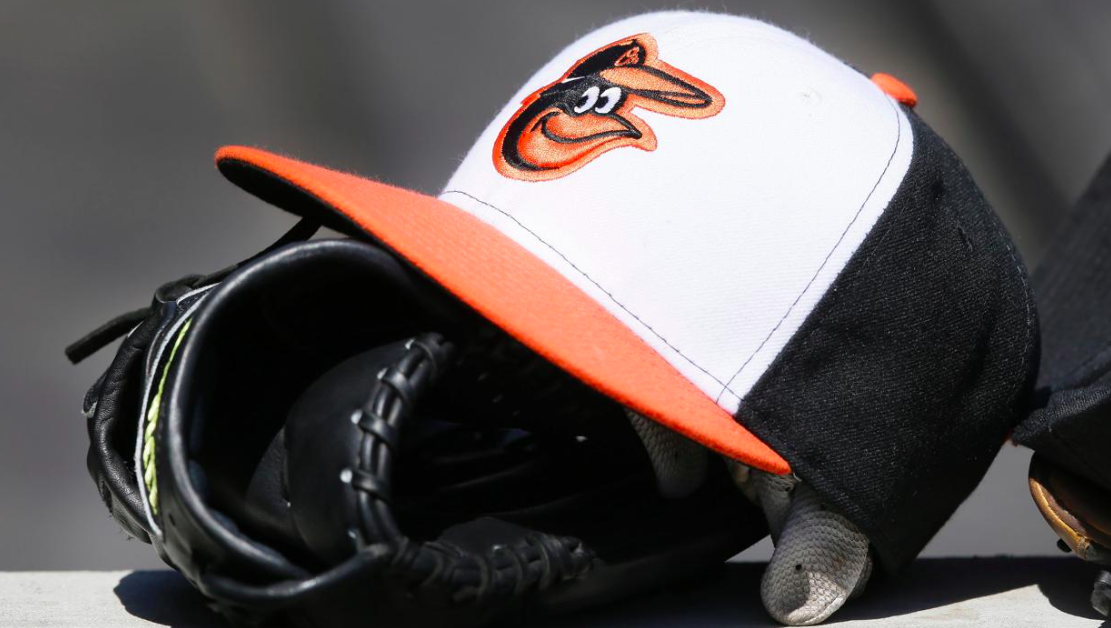 Courtesy of SportsonEarth.com
Orioles caps voted the best in the MLB.
According to a poll on website SportsonEarth.com, the Orioles have the most well designed hat in Major League Baseball. Our hat—featuring the iconic cartoon Oriole bird, white front, black back, and orange bill—overwhelmingly beat out the competition. The championship came down to the Orioles vs. the St. Louis Cardinals, with our hometown birds receiving 68-percent of the vote. Now if only best hats could translate to best bats.
Ravens sign veteran offensive lineman Jake Long.
This week, the Ravens signed formal No. 1 overall pick Jake Long to a one-year deal, pending a physical. Long, an offensive lineman who played on the Miami Dolphins for four years, will provide depth and experience at the position, and likely play a mentor role for newly drafted rookie Ronnie Stanley.*
So excited to be a part of the Ravens organization!! Back to football and a lot to prove. Time to get to work!!
— Jake Long (@JakeLong77) July 26, 2016
* Uh oh. Shortly after we posted this, it was announced that Long chose not to sign his injury waiver and is once again a free agent. Hopefully, this is just a temporary setback and Long will end up on the Ravens, as planned. Watch this space.

First-ever professional women's lacrosse championship this weekend.
The United Women's Lacrosse League is the first professional women's lacrosse league in the world, launched by United Women's Sports and Play it Forward Sport Foundation in Boston. The league has four teams in lacrosse hotbeds Baltimore, Boston, Long Island, and Philadelphia. The inaugural season ran for 10 weeks this year and is culminating at Homewood Field for the championship game on Saturday, July 30. Go Baltimore Ride!
After much scrutiny, Steph Curry's Under Armour shoes sell big.
After all the Twitter roasting of Steph Curry's Under Armour shoes, Chef Curry 2 Lows, it looks like Under Armour is having the last laugh. The understated, all-white shoes sold out almost immediately on UA's website, have boosted the company's basketball sales in general, and net revenue from the second quarter was up 58 percent year over year, according to Yahoo Finance. Curry's shoes, released less than a month before the end of the second quarter, accounted for five percent of total sales, which is pretty mind-blowing.
But, just to prove that the normcore jokes still have steam, plenty of people took to social media to suggest that America's new ultimate soccer dad, vice presidential candidate Tim Kaine, could rock the kicks.
Tim Kaine really liked the Chef Curry 2 Lows you got him for Father's Day.
— Sean Highkin (@highkin) July 28, 2016