The O's blast off to the best start in club history.
Our beloved Birds bested the previous 5-0 mark set by the 1970 World Series team, stretching their season-opening streak to an improbable 7-0. Does this mean we will win the World Series? Simply put: Yes. Look, we know the O's dropped the finale in Boston and last night's game in Texas. The Major League Baseball season is an endurance test. It's the Hawaii Ironman Triathlon, Iditarod, Boston Marathon, Tour de France, and NHL playoffs rolled into a six-month, 162-game, scorched earth battle of wills. Natty Boh and pretzels are going to be spilled. There will be mustard stains and pulled hamstrings along the way. Adam Jones and J.J. Hardy have already missed games with injuries. Kevin Gausman didn't make it out of spring training intact. Never mind. We hit three home runs in one inning off one of the best pitchers in baseball this week. Hardy, our shortstop, went deep twice in the same game. Manny Machado is en fuego right now and we're in first place. It's going to be a crazy, roller-coaster year, but when the dust clears there will be 50,000 orange-clad lunatics screaming and waving towels at Camden Yards this October.
Ravens schedule is announced and they might start 7-0, too.
The Baltimore Ravens open their season with the Buffalo Bills, Cleveland Browns, Jacksonsville Jaguars, Oakland Raiders, Washington Redskins, New York Giants and New York Jets. Of that group, one team—Washington—made the playoffs, sneaking in with a 9-7 record. Overall, our schedule is ranked as tied for the 19th toughest. The second half is filled with four contests against the Steelers and Bengals, plus a match with the Patriots. Which is fine. Which we love. We'll be hitting on all cylinders by then.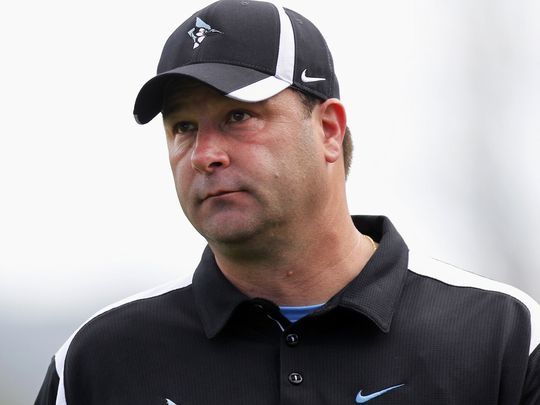 Dave Pietramala is back on the sidelines at Hopkins.
The school's all-time winningest head coach and a former standout defenseman for the Blue Jays, Pietramala—or just "Pietro" as he's known in lax circles—missed four games this spring with a scary lower back infection that required surgery. The good news is that he's now healthy enough to travel to Penn State this Sunday for Hopkins' battle with the No. 15 ranked Nittany Lions. Catch the game live on the Big Ten Network at 7 p.m.
Terps star drafted by WNBA.
The Indiana Fever selected Maryland point guard Brene Mosely as their top pick this week, making it three former Terps now on the Fever roster. Mosely joins former Maryland standouts Marissa Coleman and Lynette Kizer on a squad that is coming off a WNBA Finals appearance in 2015 and is quickly becoming our favorite WNBA team. Mosely, by the way, is a Burtonsville native.
First professional women's lacrosse league holds inaugural draft.
The initial plans for the United Women's Lacrosse League are modest, starting with four teams in Baltimore, Philadelphia, Long Island, and Boston, but exciting nonetheless. The best part is that the league will offer an opportunity to see some of the best players the state has produced in recent years on the same field, playing together. The Baltimore Ride, the local pro squad's nickname , selected 10 players in the opening draft, nine of whom either played for a Maryland high school or college—or both in some cases. The season kicks off May 28.