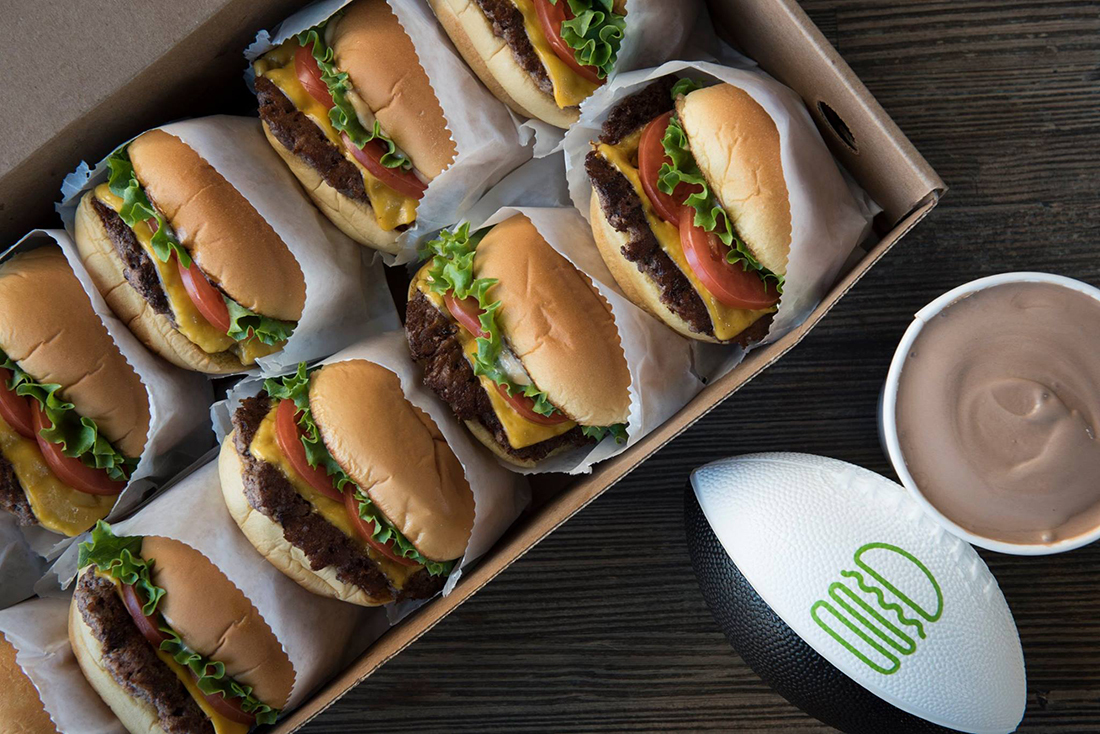 Baltimore Ravens
Ravens start off season with Shake Shack and a win.
We're not quite sure what made bigger headlines this week—the fact that it was the Ravens' first preseason game or that Shake Shack is coming to M&T Bank Stadium. The New York City-based burger and shake chain, which already has a location in the Inner Harbor, decided that Baltimore will be home to its NFL stadium location. Shake Shack already has locations in Wells Fargo Center in Philadelphia, the Mets' Citi Field, and just down 95 at Nationals Park in D.C. "They're in other stadiums and areas and do very well there," said Ravens senior VP of stadium operations Roy Sommerhof. "Their burger is a great burger and they have a lot of great options with it." Though the signature long lines are to be expected, we'll take a Smoke Shack Burger over chicken tenders any day.
Arguably more important, the Ravens beat the Redskins 23-3 in the first pre-season game of the year last night. It was a good start considering the team didn't have its franchise quarterback and a couple of starting offensive linemen. According to ESPN, players and coaches alike are hoping that the Ravens can rely on the run game to really move the ball this year, including reinventing some tactics with new senior offensive assistant Greg Roman. "Especially in the running game, you really do not know where you are at until you play somebody else," coach John Harbaugh said. "It is a point of emphasis. We have been working really hard at it, and I like what we are doing. I like the way it is being coached, and I like the way the guys are working on the drills, and proof will be in the outcome."
This seems promising, as does the fact that the team restructured cornerback Jimmy Smith's contract, creating $5.15 million of cap space. Let's hope that—Kaepernick or no Kaepernick—these are all good signs for the regular season.
Manny Machado, aka Mr. Miami, hits a grand slam.
It's been an up and down week for the Orioles (who still have a chance to make the playoffs, by the way) but a real highlight was seeing Manny Machado hit a grand slam on Monday night. The seventh-inning bomb led the Orioles to a 6-2 win over the Angels. Though the season started out slow for him, Machado has been on a hot streak since the All-Star break, going 33-for-95 (.347) and homering in back-to-back games. "Things [are] turning out how I want, hits start falling off," Machado told MLB.com. "I'm getting a little couple cheap hits instead of hard line-outs I've gotten in the past. Just trying to continue my routine and hopefully things turn around . . . This has obviously been a learning season for me and I'm going to take everything positively and just learn from this."
Something we learned this week is that, while there are a lot of common player nicknames on the Orioles (Crush, Tilly), there are many that we didn't know existed. In honor of the inaugural Players Weekend, Aug. 25-27, all players will wear colorful, non-traditional uniforms featuring alternate designs. Each player picks a nickname for the back of their jerseys and we were certainly impressed with the selection. What's your favorite? We are partial to Pappo and Cabob.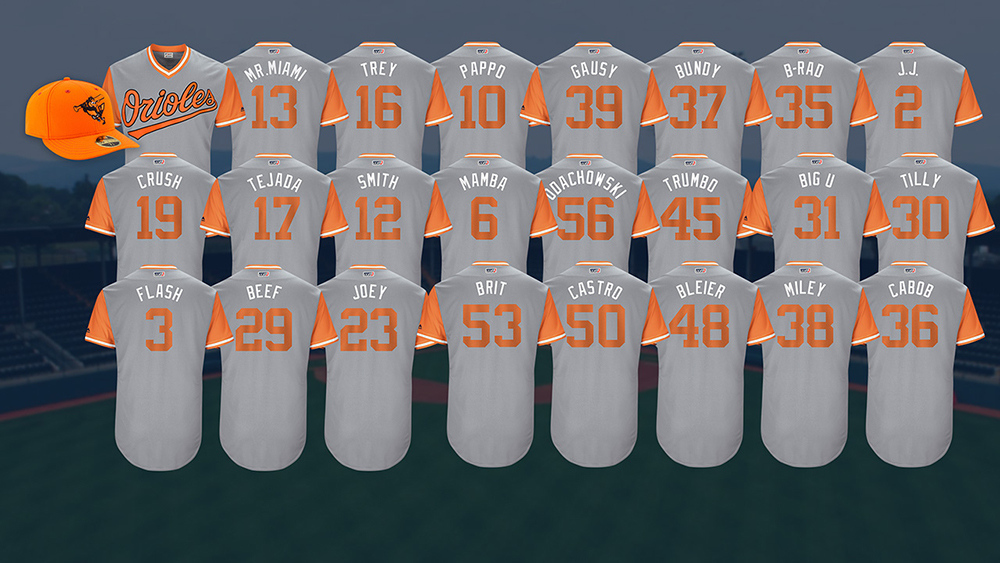 Maryland women's basketball team readies for trip to Taiwan.
The World University Games will take place in Taiwan August 19-30 and the Terps women's basketball squad will be the second college program to be invited in lieu of a hand-picked all-star team. This has given the team a chance to avoid the NCAA's 40-day practice restriction rule and get to on-court training sessions in College Park earlier than normal. "This international competition is going to be a tremendous head start for us going into the following season," coach Brenda Frese told University of Maryland newspaper The Diamondback. "You can't simulate this kind of international competition that we're going to face . . . I think we're going to learn a ton about our team, which will prepare us for the upcoming season." Look out for burgeoning talent in freshman guard Channise Lewis.
Speaking of basketball…
We were so excited that Baltimore Boys, an ESPN "30 for 30" documentary about the phenomenal early '80s Dunbar basketball team premiered this week. We spoke to co-director and Park Heights native Sheldon Candis about making the film and finally got to see the final result Tuesday. The documentary was an honest look at Baltimore during that time, an emotional chronicle of difficult childhoods and the death of Reggie Leiws, and ultimately a celebration of the Dunbar Poet players and fierce leadership under Coach Bob Wade. 
Just for fun, here's a highlight video of the incredible 5'3″ Muggsy Bogues doing what he does best.