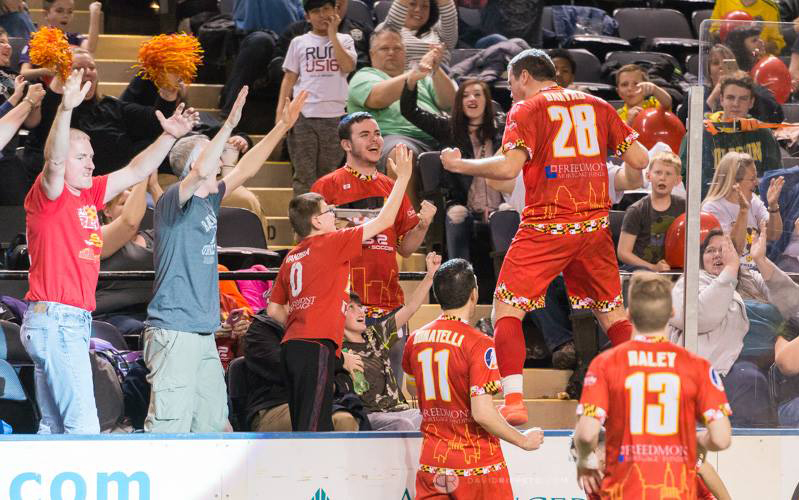 Photography by David Rippeto
Even manager Buck Showalter got in on the action, telling The Sun, "the thing I loved about it the most is that there was a Yankee fan trying to get into the field of play that he took it away from. That was probably the highlight for me."
USA defeated the Dominican Republic 6-3 and went on to conquer Puerto Rico in the final, 8-0, to become the World Baseball Classic champions. U-S-A! U-S-A!
Keeping up with the Ravens.
With all the recent changes to the Ravens roster, let's make sure we are all up to speed:
Hello: Running back Danny Woodhead, safety Tony Jefferson, and cornerback Brandon Carr.
Bye-Bye: Fullback Kyle Juszczyk and center Jeremy Zuttah are heading to San Francisco. Receiver Kamar Aiken is headed to Indianapolis. Defensive backs Shareece Wright and Kendrick Lewis were waived and safety Ladarius Webb was released.
Welcome Back: Quarterback Ryan Mallet, receiver Mike Wallace, linebacker Anthony Levine Sr., and defensive tackle Brandon Williams. (We're particularly excited about Williams, both for his on-field performance and his killer dance moves.)
Good news for the Flacco-Pitta bromance fans: Tight end Dennis Pitta—Flacco's favorite target and BFF—is staying in Baltimore. Pitta restructured his contract taking a pay cut for both the 2017 and 2018 seasons. Last year, Pitta led the league in tight end receptions (86) after being forced to take a two-year hiatus due to a hip injury. According to Ravens salary-cap expert Brian McFarland, Pitta's cut will save the Ravens $2.5 million in cap space.
Lady Terps headed to the Sweet Sixteen.
Fear the Turtle! Despite receiving a lower than expected third seed, Maryland women's basketball team continues to shine as they clinched their 13th NCAA Sweet Sixteen spot after defeating West Virginia 83-56 on March 19. West Virginia had a five-game winning streak going into the contest but the Maryland squad proved the Mountaineers were no match. At the end of the first half, freshman guard Destiny Slocum lands a buzzer-beating, three-point shot from beyond half court.
This marks the Terrapins 25th appearance in the NCAA tournament. Since 2002, coach Frese has led the team to eight Sweet Sixteens, six Elite Eights, three Final Fours and in 2006, the NCAA title. The Terps are set to face off against the Oregon Ducks in Bridgeport, CT on Saturday, March 25.