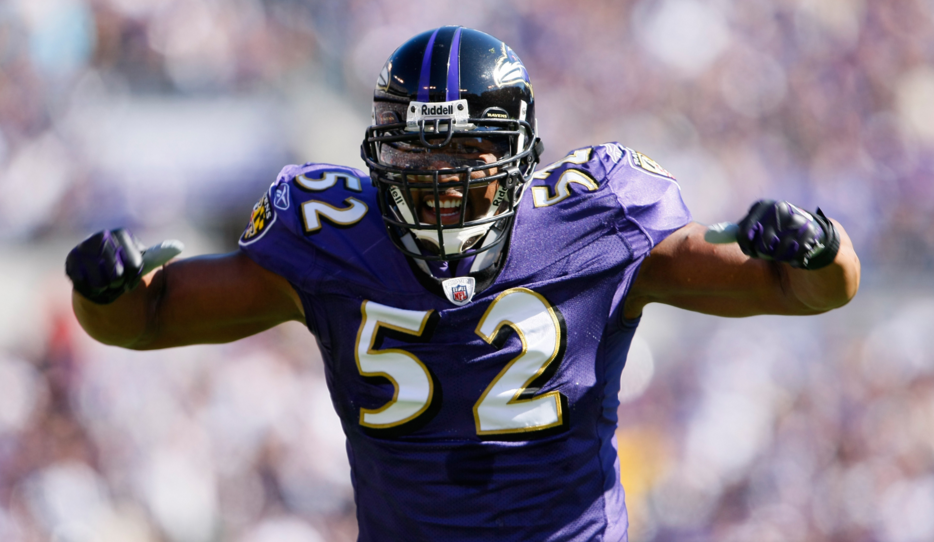 Baltimore Ravens
Cal Ripken Jr., Michael Phelps, and Ray Lewis are arguably Baltimore's most recognizable sports figures. They all have appeared in hundreds of commercials between them, but Lewis is taking his acting career to the next level. The former Ravens linebacker will be making a cameo in an upcoming film shot and based in Baltimore.
Potential was created by Maryland-based writer and director Jason Slawson and funded by local production company SNM Global Holdings. According to IMDb, it's a dramatic comedy about life choices and "adulting" in a fast-paced society.
"Potential follows the lives of four thirty-somethings trying to jump-start their respective futures," as it reads on IMDb. "Broke and struggling, they fight to make ends meet and gain forward momentum in their lives, all the while dealing with dead-end jobs, faltering relationships, and the successes of their friends."
During a Q&A between the producer Grant Slawson and CEO of SNM Global Troy Lowman, the two discussed Lewis' role in the upcoming film. Lowman says that Lewis showed interest in the production company and thought giving him a cameo was a great idea.
"He's not just a Baltimore icon—he's a national icon," Lowman said. "I think it would give the movie some exposure it wouldn't otherwise get. He's also a pretty funny guy. I won't spoil it for everybody, but I think it will be one of the highlights of the movie."
Although Lewis has never been in a movie—we aren't counting his 2014 cameo in Draft Day—and the producers thought including him would bring a wider demographic in to see the film. The fact that the movie is set in Baltimore didn't hurt either. Lewis was in the city last week for the film's casting call at Jimmy's Seafood in Dundalk—which will also make a cameo.
There's no word yet on when the film will be released or the character Lewis is playing, but pre-production is set to begin in August. And the jury is still out on whether or not the legendary linebacker will perform his signature squirrel dance.
"I'm really excited about the movie, especially the comedy side of it," Lewis said in a January interview. "There's this thing about me always being so tough, but there's another side of me that's just pure laughter. This is my first time behind the camera, but I can also say it won't be my last."