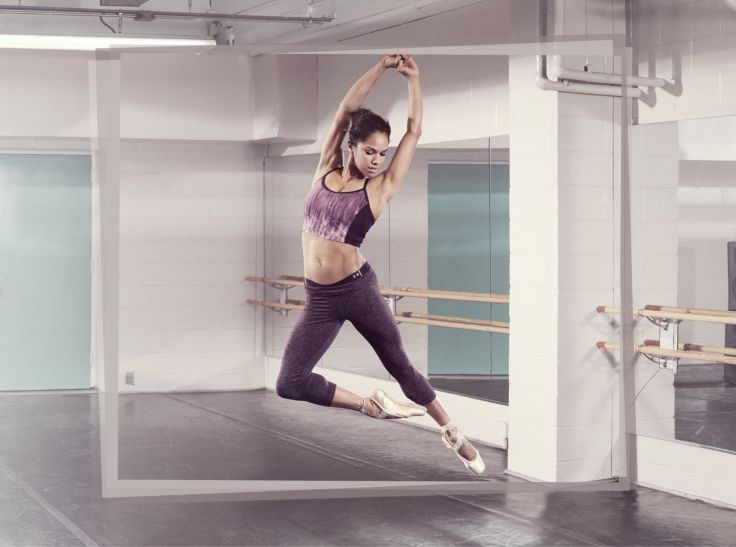 Under Armour launches a new female campaign, I WILL WHAT I WANT.
The recently aired commercial features UA-clad ballerina Misty Copeland and is nothing short of amazing. It begins with a voice-over of a young girl reading a ballet academy rejection letter, while The American Ballet Theatre soloist shows off her toned physique in the brand's stylish performance gear. As the letter comes to a finish, Copeland takes off across the stage, her strength and obvious success juxtaposing the harsh criticisms. The ad ends with the inspirational words, "I WILL WHAT I WANT" emblazoned across the screen.
Copeland isn't the only female taking part in the I WILL WHAT I WANT campaign—check out the stories of pro surfer Brianna Cope, pro soccer player Kelley O'Hara, pro tennis player, Sloane Stephens, and world champion downhill skier Lindsey Vonn.
Image and video courtesy of Under Armour.