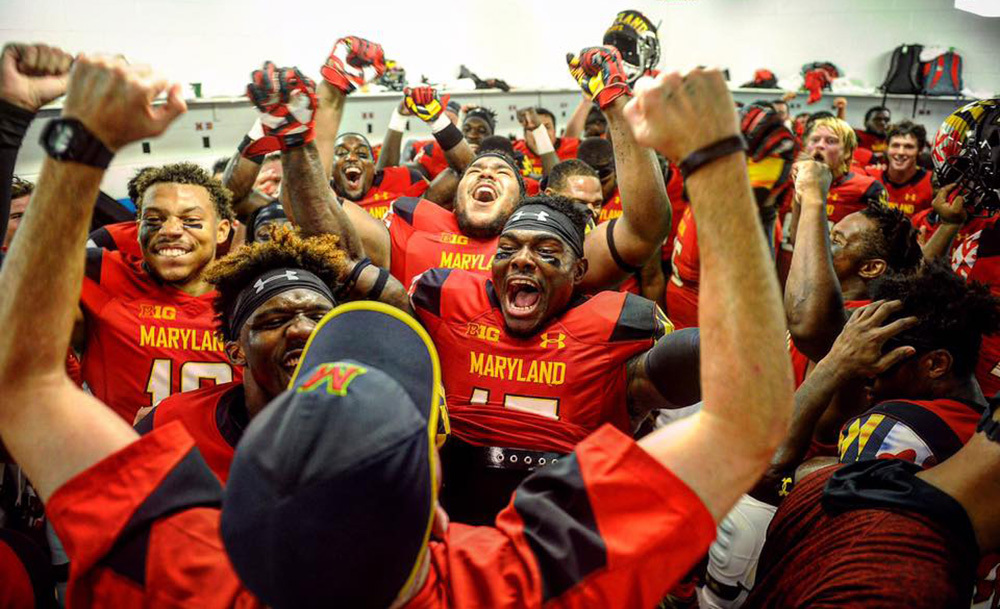 Courtesy of University of Maryland
Ravens announce $120 million renovations to M&T Bank Stadium.
So, here we are thinking that HD is the best quality picture. But, the Ravens are way ahead of us as they plan to install super-fancy 4K ultra high-def video displays as a part of a three-year, $120 million improvement plan for M&T Bank Stadium. The displays, which will double the width of the stadium's current screens, are just one of many upgrades—including adding escalators and elevators to the 500 level, new suites in the stadium's upper bowl, a brand new kitchen, and improved concession stands, restrooms, and bar/lounge areas.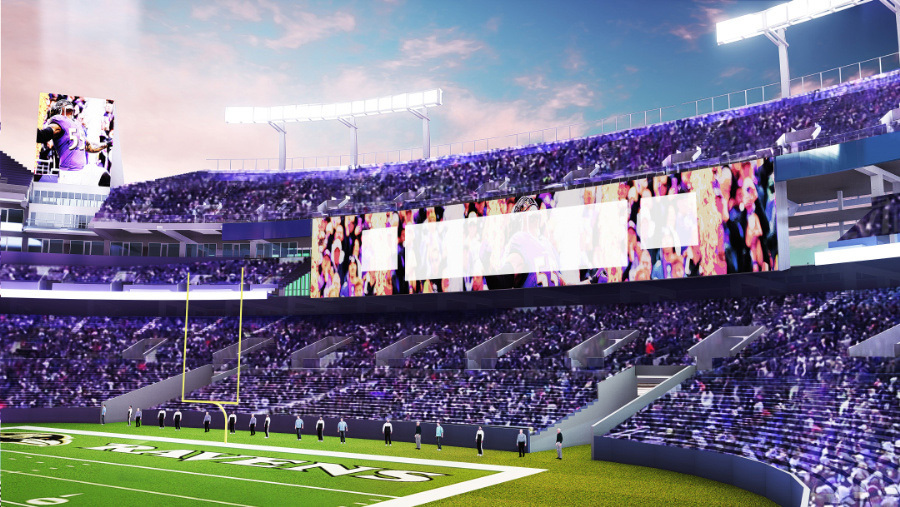 "You're trying to get people to leave their home and come here and enjoy the stadium experience," Ravens president Dick Cass said at a press conference. "And we have to keep improving the stadium experience because it is a constant battle, and we have to keep fighting to win it."
Surprise guest joins Ray Lewis on stage for Lip Sync Battle.
For years, Ravens linebacker Ray Lewis came out of the tunnel ferociously dancing to Nelly's "Hot in Here." Well last night on Spike TV's Lip Sync Battle, Lewis gave us his most memorable performance to date.