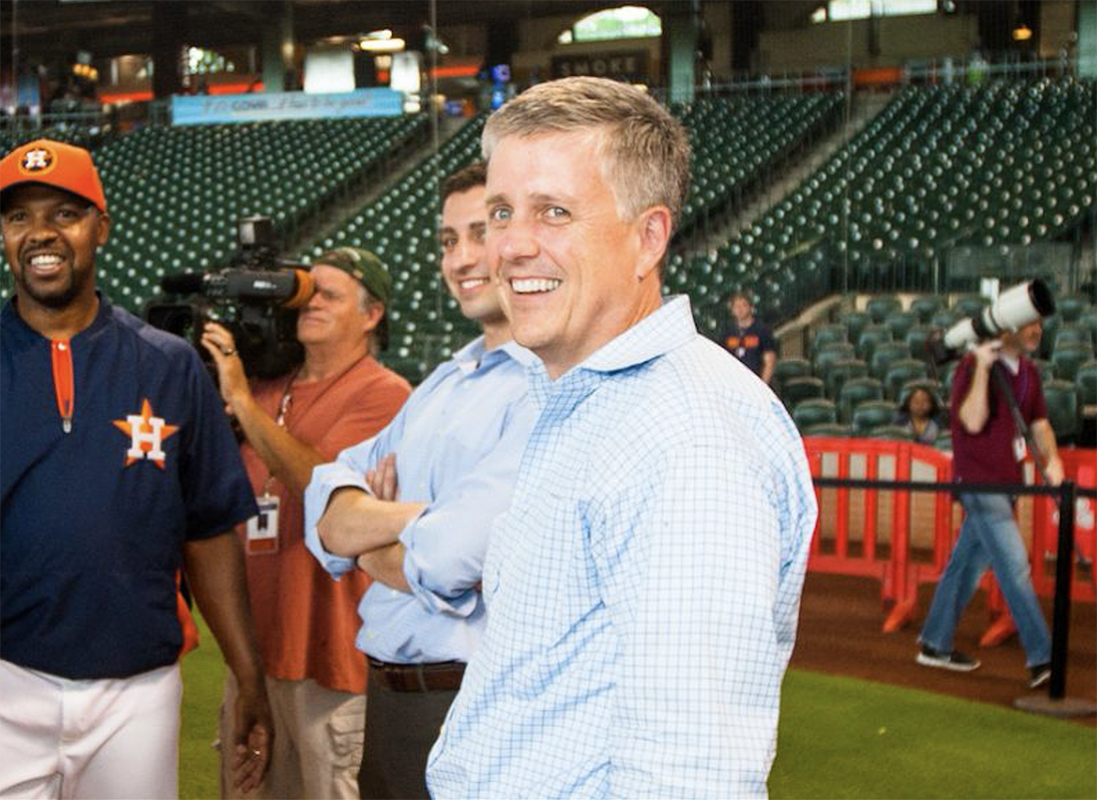 Yahoo Sports
The Orioles hired 35-year-old Mike Elias as the team's next general manager, and reportedly as the highest-paid first-year GM in Major League Baseball history. The Houston Chronicle, the newspaper that covers the city where Elias has worked for the last six years with major league baseball's Astros, first let us know about the announcement, as did a few other reports citing Elias as the front-runner for the job.
Elias, who has been Houston's assistant general manager and was key in that franchise's rebuild, is the person who will replace Dan Duquette as the O's top front office official—and be the one who will hire a manager, shape the future, and be tasked with shifting the philosophy of an organization that's coming off an embarrassing 115-loss season.
With that, here's an introduction to Mr. Elias:
He was nine months old the last time the Orioles were in a World Series and is somewhat of a local.
Elias will turn 36 in December, meaning he was less than a year old when the O's last appeared in (and won) the World Series in 1983. If hired, Elias would be part of a trend of younger front office officials across baseball, particularly those with a background heavy in statistics and analytics.
He's also from Northern Virginia. Elias attended the prestigious Thomas Jefferson High School for Science and Technology, a public magnet school in Alexandria, so he's not a stranger to the Mid-Atlantic area. It's also possible he was an O's fan growing up, though he's worked in other parts of his country for his adult life. He graduated in 2006 from Yale, where he was a pitcher on the baseball team, after which the St. Louis Cardinals hired him as a scout.
He's all about the numbers.
Think Moneyball. Elias represents John and Louis Angelos' desire to replicate what other small-market franchises around baseball have done, using international scouting, drafting, and talent cultivated within its own minor-league system, and a deep understanding of data and analytics to field teams that can compete for championships no matter the budget.
Sports is so often a copycat business, and the Astros were one of the many teams that have made this approach work, culminating with a World Series title two years ago, a few seasons after losing an average of 108 games from 2011 to 2013. (See, there is hope!) And Elias was there for the entire transition. No doubt that was a big talking point that landed him the job. He's also credited with being the driving force behind Houston selecting shortstop and future American League rookie of the year Carlos Correa No. 1 overall in the 2012 draft.
His right-hand man is a former NASA engineer, who could join him in Baltimore.
This is where things start getting exciting. What do the O's start to look like with new front office leadership? It's likely that Sig Mejdal, a former NASA engineer and blackjack dealer who worked with Elias in previous stops, joins him in the front office. Mejdal recently left the Astros organization after six years as the team's top analytics mind.
His career route is fascinating. While working a biomathematician at NASA, where he was studying sleep patterns of astronauts on the international space station, Mejdal became a fantasy baseball expert and eventually a key figure in the Cardinals and Astros organizations.
In 2012, Houston hired him as "Director of Decision Sciences," and he's been at the cutting-edge of analytics throughout his career. Can't we all use a Director of Decision Sciences?
Elias has no current ties to the O's organization.
This, overall, is probably a good thing. But what does that mean for current employees in the organization like Brady Anderson, who is still in the front office? We shall see.
It's within reason that Elias hires current Houston bench coach Joe Espada as manager to replace Buck Showalter. (Related: Buck's home is now on the market for $1.5 million.) If that's the case, we might be calling this team "the AstrOs." Though we might anyway as it seems they'll take on their rags-to-riches philosophy. So what? There are worse names to be called.
He's got a lot of work ahead of him.
The Yankees and Red Sox are perennial powers in the division, and the Orioles are coming off their worst season, based on wins and losses, in franchise history. The O's are the longest shot to win the 2019 World Series. This is also Elias' first job as the big boss. There's always a learning curve there. Bright side? He's got the No. 1 overall pick to work with and a fanbase more than ready for a sustainable winner.