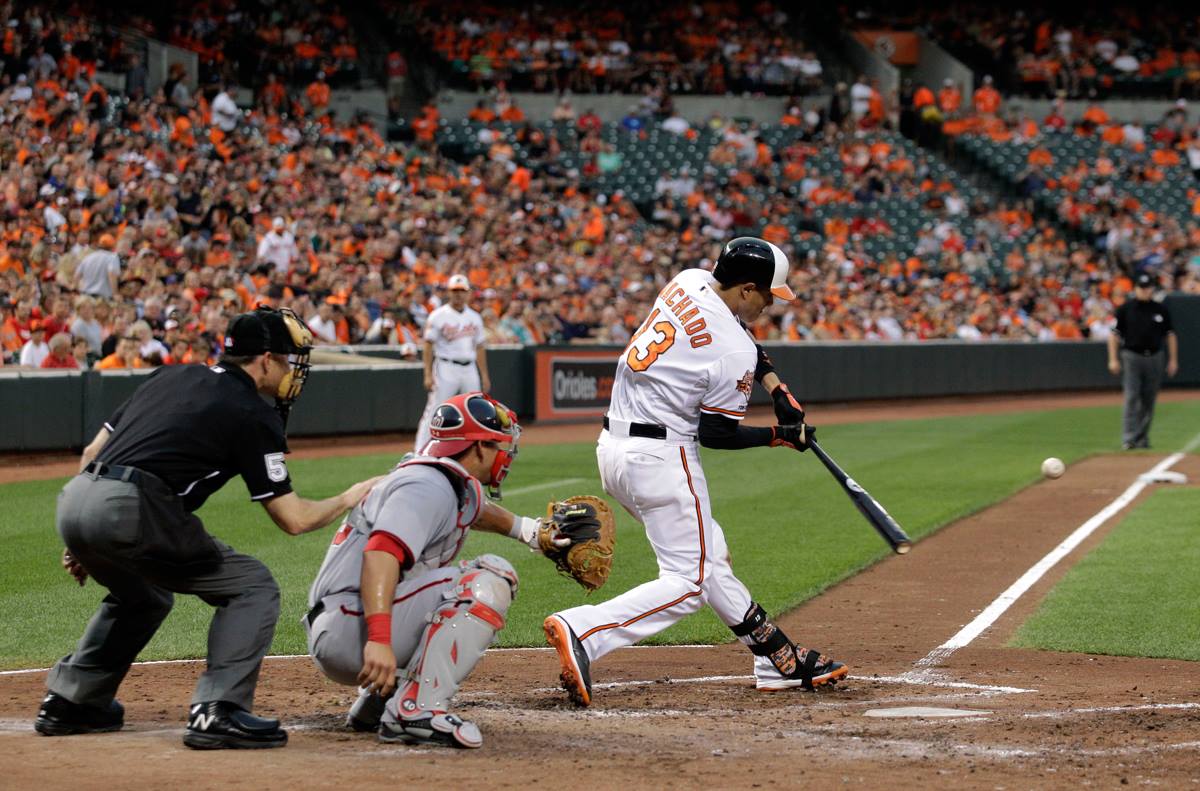 Baltimore Orioles
Even though Mother Nature tended to get in the way, we had a couple of great series this week—taking 2 out of 3 from both the Nationals and the Yankees. As we head into the All-Star break, we want to tip our hat to a player who may have lost his cool a few weeks ago, but has been making it up to us ever since.
Stud of the Week for July 7-13:
Manny Machado
The Line:
Since his five-game suspension stemming from his antics against the Oakland A's, Machado's average has jumped from .243 to .270 and he has reached base in every game.
Studliest Moment:
The third baseman was the star in Monday night's victory over the Nationals, and began the game with three hits in his first three at-bats against Stephen Strasburg. He had two more hits in extra innings and concluded with a two-run homer that capped off the Orioles six-run 11-inning rally. (ESPN came out with a neat stat about his performance).
The Clincher:
Since his suspension, Machado is 15-for-31 (.416) and has made some pretty
amazing defensive plays. While he certainly looked immature when he flipped out in Oakland, the 22-year-old has since displayed resolve beyond his years by keeping his head down and grinding it out. Let's hope it continues in the second half of the season!