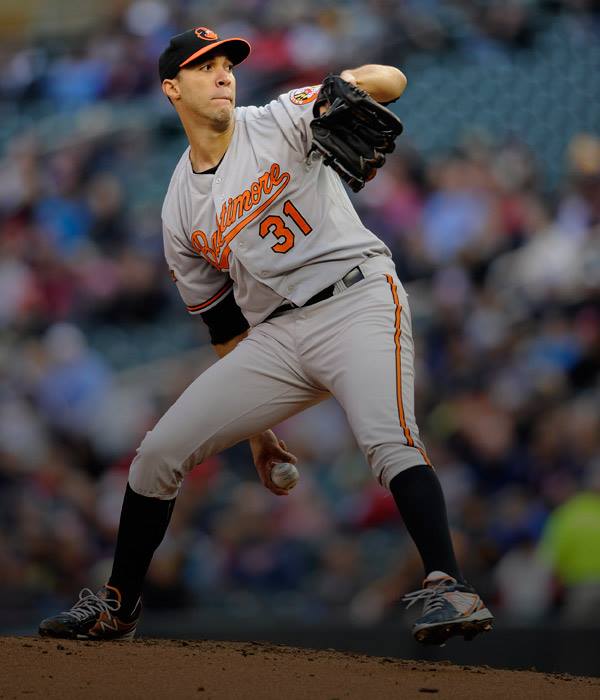 Baltimore Orioles

Now that's more like it! After five lackluster starts, the O's new pitcher showed us why Dan Duquette shelled out the big bucks for him.
Stud of the Week for April 28-May 4:
Ubaldo Jimenez
The line:
Against the Pittsburgh Pirates on May 2: 7.1 innings pitched, no runs, 10 strikeouts.
Studliest Moment:
Jimenez worked himself into a little trouble in the third, giving up a bloop single and a walk. He proceeded to strike out the next three batters to end the inning.
The clincher:
This tweet: