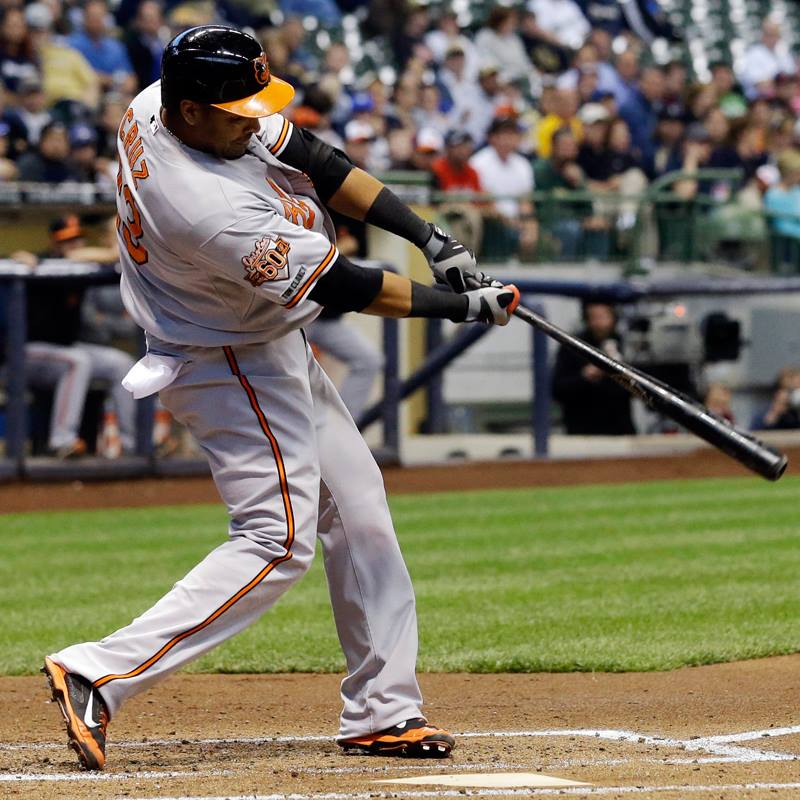 Baltimore Orioles
Although the week ended on a sour note for this Orioles outfielder—he was hit by a pitch in the left hand in Houston yesterday—he still had an amazing one, hitting four homers and continuing his leading-the-league performance.
Stud of the Week for May 26-June 1:
Nelson Cruz
The Line:
Cruz is leading the entire league in home runs (20) and RBIs (52).
Studliest Moment:
Though the Orioles lost to Milwaukee on Wednesday, Nelson Cruz hit two home runs (which were the Orioles first two hits, in the second and sixth innings). The multi-homer game was his second of the season, and put him on pace to hit 60 home runs this year.
The Clincher:
His three RBIs in the Orioles 4-1 victory over the Astros on Saturday gave Cruz a club record 52 RBIs before the end of May, which was previously held by Chris Davis last year. To put it another way, Cruz has driven in 23.1 percent of the Orioles runs this season. Good thing his injury, which has been diagnosed as just a hand contusion, wasn't more serious.