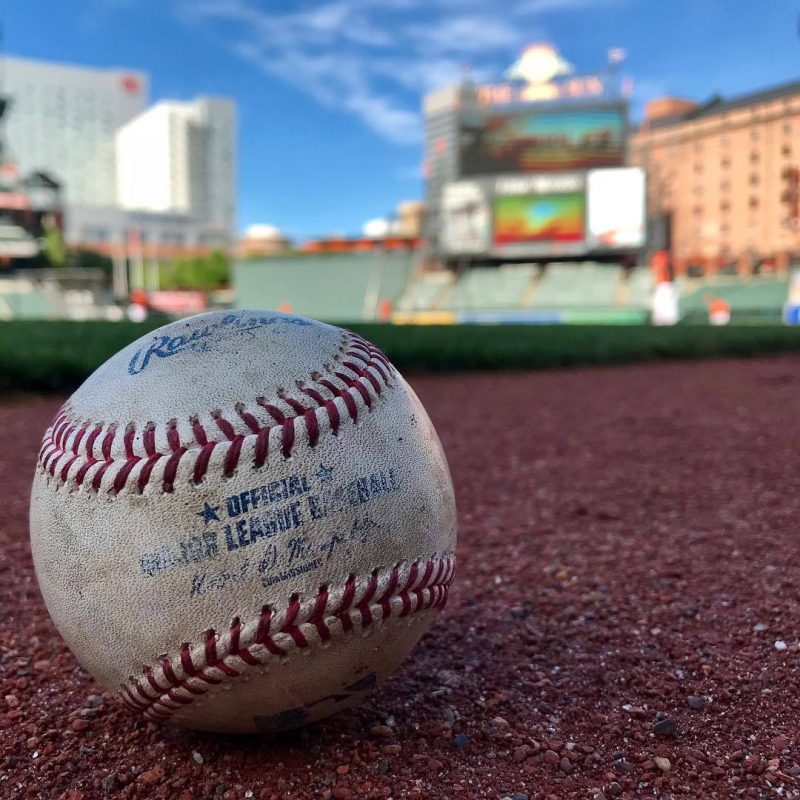 MASN
It's sad, but true. The consensus among Las Vegas sports books—and they typically know a thing or two about how games and seasons unfold—is our Baltimore Orioles have the longest odds at winning next year's World Series.
Anywhere from 350-to-1 to 300-to-1, they say.
I guess this shouldn't be surprising, but it still hurts. The Orioles are in major rebuild mode, and haven't hired a manager, or a permanent general manager just yet, to lead a roster comprised of what are largely unproven players—and all that after a 115-loss season and the painful teardown of what we knew as the Old Guard. Buck. Manny. Adam. And the rest. (Okay, this is the last time we'll write their names. Maybe.)
"It's a process. It's not going to happen overnight. In baseball, when you're rebuilding, it takes some time," first baseman Trey Mancini said on the last day of the season. "You have to get some of the right guys, people have to click, and unfortunately, it might take a couple years. That's usually the case."
A couple years? Really? Yes, another one in the sad, but true department. And as each day passes, those low expectations for the start of a new era of O's baseball unfortunately become more real. Buck (Okay, last time we mention him, really) returned to town a few weeks ago to hold a previously scheduled charity event at Camden Yards, and he mentioned he and wife, Angela, sold their tractor, mower, and land at their Baltimore-area home, and would be holding an estate sale. That was two days before former Oriole Steve Pearce won 2018 World Series MVP with the Red Sox, after crushing three home runs in five games against Machado's Los Angeles Dodgers.
Meanwhile, at the current moment, the O's are like a schooner floating in the bay without a captain while powerboats zip by. John and Louis Angelos, now in control of the team's day-to-day operations, have reportedly interviewed a few candidates to be the team's top executive from a broad list of targets—including Houston Astros assistant general manager Mike Elias (analytics, man!), former Red Sox and current Blue Jays assistant GM Ben Cherington, and former Dodgers GM Ned Colletti. But Orioles player development director Brian Graham is still the point person for the roster in an interim role.
Whoever the next front office leader is will hire the next manager, but that's a way's off, even as major league baseball's free-agent signing period has already begun.
That means the guys we used to know—Machado and Jones (Okay, last time, seriously. That's it), the latter who will be back in Baltimore Thanksgiving weekend for a Boys & Girls Clubs charity tailgate—now have the chance to sign with new teams. But it's doubtful anyone will want to come here given the lack of clarity in leadership. The O's are the only team in baseball without a general manager right now.
Aside from a few in-their-prime leftovers from last season—like Mancini, pitcher Dylan Bundy and prospective closer Mychal Givens—and a handful of second-year pros, you're unlikely to be familiar with the O's Opening Day roster come April. They don't even know who they are yet.
So, as much we want the Vegas odds-makers to be wrong, they're probably right. On the bright side, an Orioles World Series win next October would give you the greatest return on investment of any baseball bet you could make right now. If you ever wanted to turn $10 into $3,500, no strings attached and for a good cause, this is the time to take a chance.