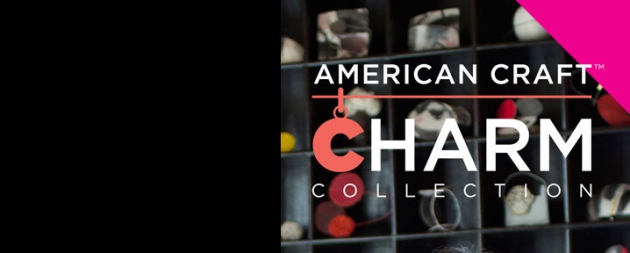 The American Craft Council website
This weekend the American Craft Council will return to Baltimore for its 38th annual show.
Showcasing
more than 650 of the nation's greatest artists, the event has been
recognized as the country's largest juried indoor craft show. Just like
in years past, you'll have the opportunity to browse and buy the
artists' one-of-a-kind crafts—ranging from jewelry and apparel to
furniture and other home décor, while learning more about the production
process behind each handcrafted piece.
This year at the Baltimore Convention Center, you'll also have the chance to explore one of the show's newest collections: the American Craft Charm Collection.
The
Charm Collection will be launched and available to the public for the
very first time, here in Baltimore. As the name suggests, the line will
include a variety of unique handmade charms, as well as charm bracelets,
pendants, and pins. ACC artists, including several local ones, have
contributed to the line, resulting in an array of eclectic styles and
materials (including precious and semi-precious stones), and a wide
range of price points. You'll find pieces representing charming things
about Baltimore—black-eyed Susan flowers, orioles, raven feathers, and
Edgar Allen Poe.
Don't miss your chance to get the exclusive
first look at the charms before the artists travel to their next stops
in Atlanta, St. Paul, and San Francisco. (Click
here for a preview of the jewelry.)
On
Friday, the show will be held from 10 a.m. to 8 p.m., on Saturday, from
10 a.m. to 6 p.m., and finally, on Sunday, from 11 a.m. to 5 p.m.
Buy tickets at the door ($16 for a one-day pass and $30 for a complete three-day pass) or in advance (here!) for less ($14 for one day and $28 for three).
ACC members and children under the age of 12 will be admitted free of charge.
When: Friday, February 21st through Sunday, February 23rd
Where: Baltimore Convention Center, 1 W. Pratt St.