Best of Baltimore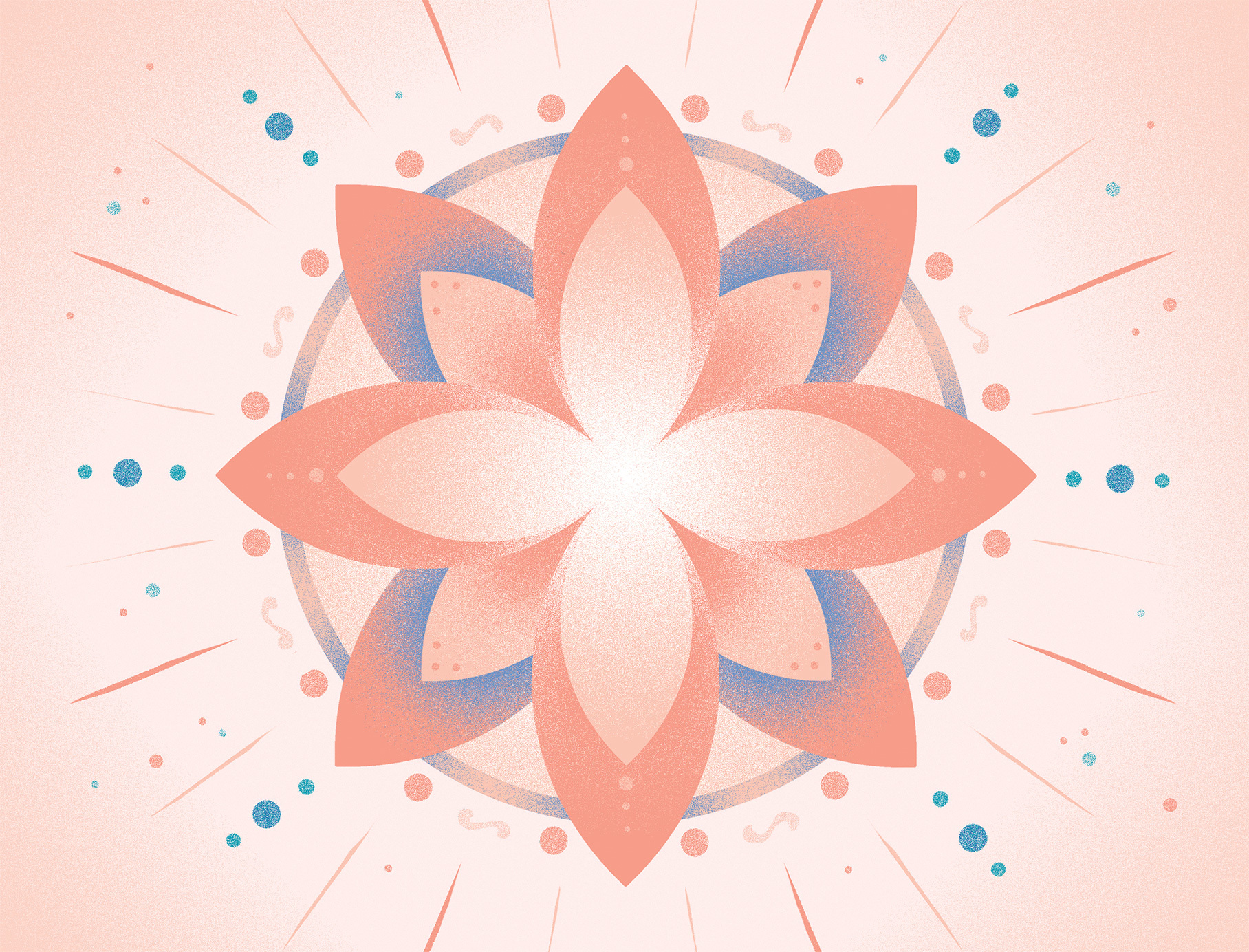 35 of Baltimore's most unstoppable beauty products and professionals.
1 Treat Yo' Self-Care: Spa Day at the Four Seasons
Need a good reason to stay in your bathrobe and slippers all day? We found it. Sign on for a spa day (and put on the spa's oh-so-cozy cotton loungewear) at the Four Seasons Baltimore. This sumptuous spa is a true getaway paradise from head (scalp ritual) to toe (reflexology) and everything in between. The whirlpool, the wet and dry saunas, the rainforest showers, and heated tile chairs are all included with spa services.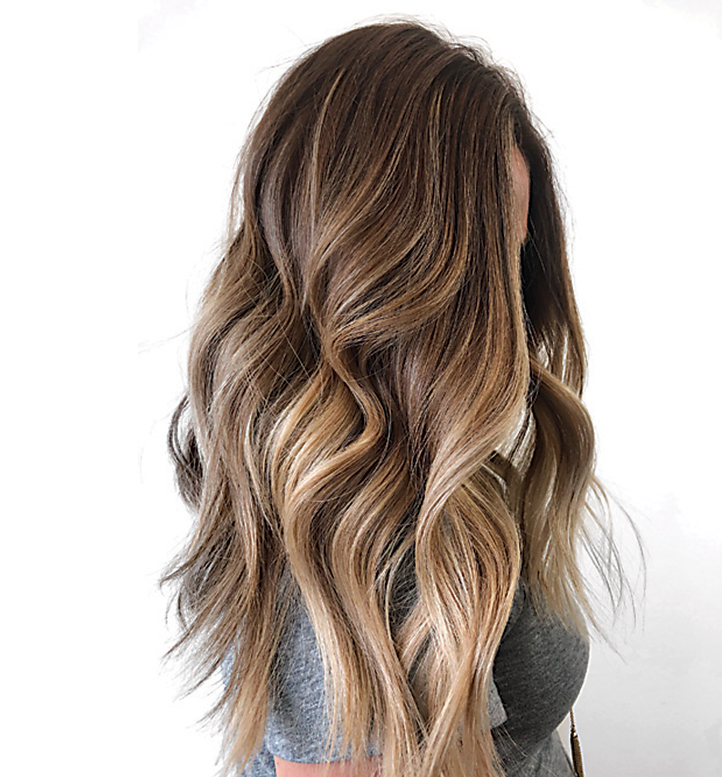 2 Balayage Babes: Two Mane Babes
Debbe Salvino and Sarah Goldsborough are total hair care pros. Throughout their more than 15 years in the industry, they have perfected everything from cut and color to the latest balayage trend. Recently, the pair—who both work at Salon 8736 in Nottingham—joined forces to create Two Mane Babes, an online resource for stylists where the duo provides demo classes, tutorials, and the opportunity for collaboration. Follow along on Instagram and prepare to swoon over their perfectly styled creations.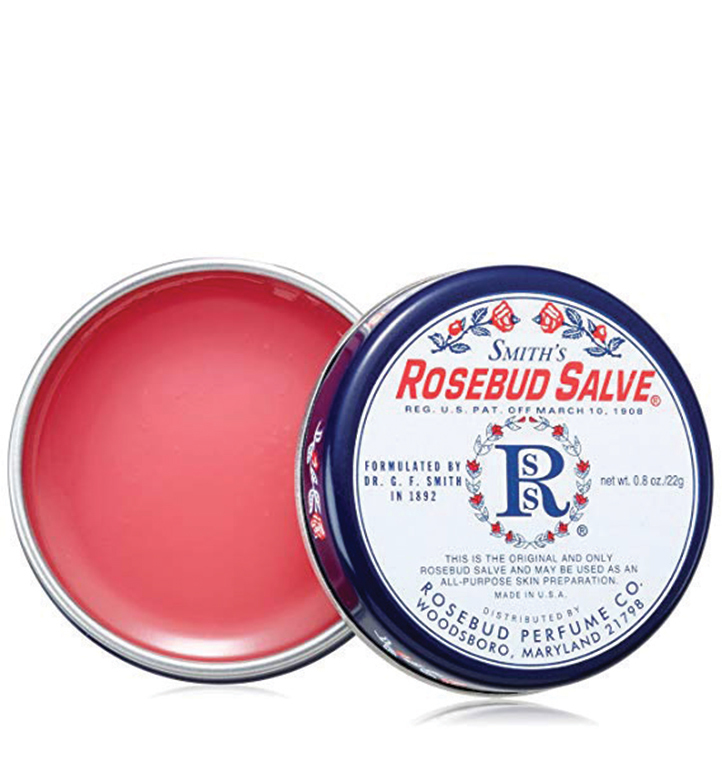 3 Cult Favorite: Rosebud Salve
Anyone who has perused the impulse buys in line at Urban Outfitters or Sephora can tell you—Rosebud Salve is ICONIC. But did you know that the sweet-smelling savior of chapped lips was created in Maryland and has been enjoying that icon status since 1895? Created by Woodsboro pharmacist George F. Smith as a cure-all for minor skin conditions, it was so immediately popular that it inspired a mail-order business that spanned the country.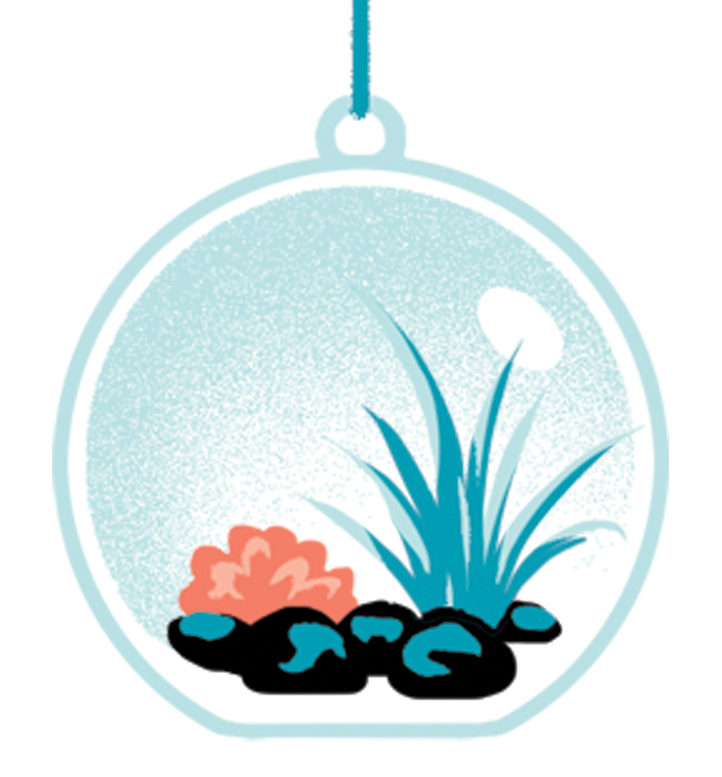 4 Esthetics Aesthetic: Charm City Skin
Succulents line the walls of this relaxed Hampden beauty mecca. Owner Julie Kloster and her team are honest and open with their clients, ensuring that everyone leaves happy and confident. Offering a plethora of services such as facials, injectables, cosmetic tattooing, waxing, and more, Charm City Skin will help you look and feel your very best.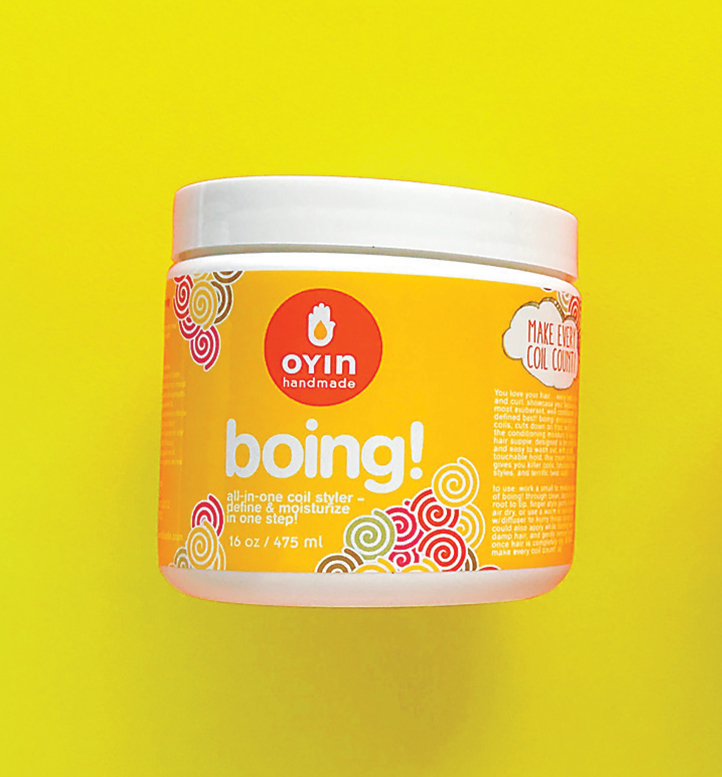 5 Curl Tamer: Oyin Handmade
This sweet-smelling line of products (many of the products are honey-based and scented) comes straight outta Baltimore, hon. Jamyla Bennu and her husband, Pierre, are constantly evolving the science behind their hair care line designed to keep those tangled tresses in order. With products like oh my glide detangling spray, hair dew moisturizing lotion, and boing! coil styler, your curls are sure to slay.
6 Dynamic Duo: Dean Krapf and Mario Rentuma of Lluminaire
With more than six decades of combined experience, there's a reason that Dean and Mario are the mane men for discriminating local denizens and visiting celebrities, too, including Daniel Craig, Nicole Kidman, and Julia Louis-Dreyfus. Simply put: From cut to color, they're the very best in the biz. And they're also total sweethearts, which makes time in their chairs feel like a visit with your best friends. The old aphorism that two heads are better than one certainly applies to this terrific twosome.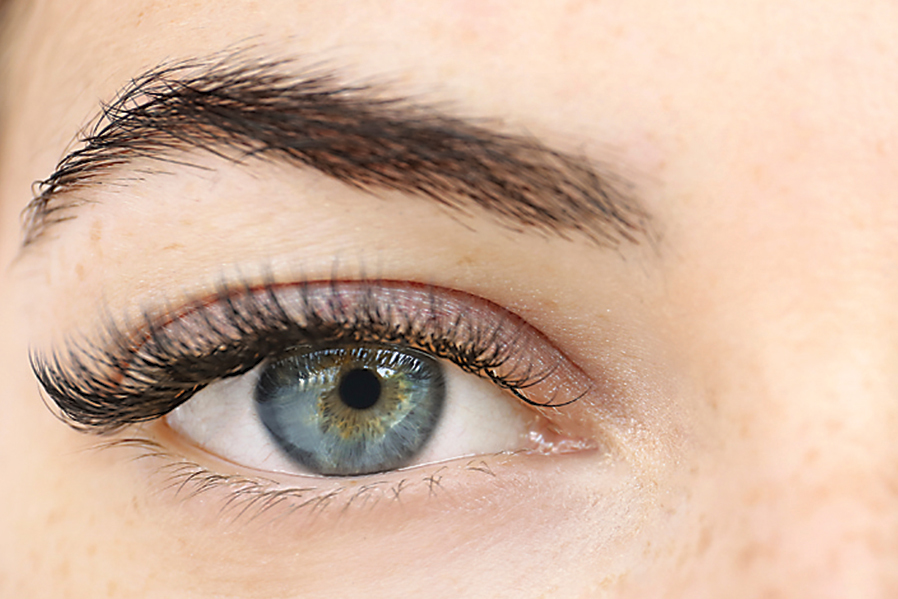 7 Sky-High Lashes: The Loft
The Loft in Canton has pretty much established itself as the place for extensions. The space is beautiful, and owner Natalie Sams and her experienced team of technicians take their time, carefully placing each and every lash to give you so much length and thickness that you can throw your mascara in the trash.
8 Feel-Good Facial: Robin Ferro
When it comes to giving facials, Robin Ferro at The Spa at Curio Wellness has the best hands in the business, and if she hasn't already insured them, Lloyd's of London should take note. So many facials are like glorified face washes, but Ferro, in business for more than 25 years, is always up on the most state-of-the-art products and techniques (dermaplaning for life!), and her gentle, yet firm, touch leaves us feeling flawless and all aglow.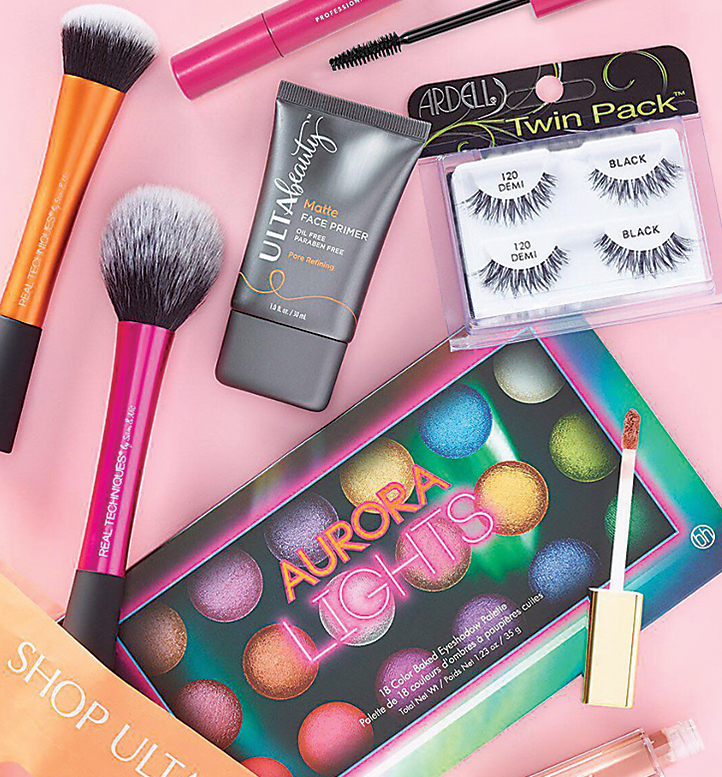 9 Take All of Our Money: Ulta Beauty
Salon, superstore, or heaven—can't one place be all three? Ulta Beauty checks every box. Need to pick up your tried-and-true beauty standbys? They've got you. Want a refresh on your hair color? Done! Looking to break out of your comfort zone and try something new? (Glitter lips, anyone?) Their makeup artists will not only show you what to buy, but how to apply. Whatever you need, you can find it here.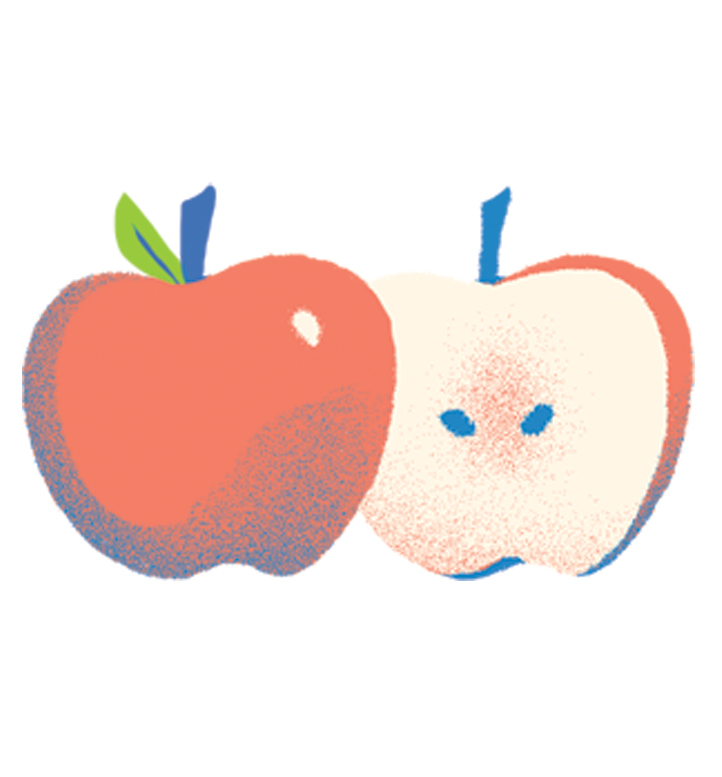 10 Fountain of Youth: About Faces Day Spa & Salon
If you want to turn back the hands of Father Time, look no further than the GM Collin Phyto Stem Cell Treatment at this deluxe spa. With the help of powerful peptides and vegetal stem cells drawn from the rare Uttweiler Spätlauber apple from Switzerland, there's not much this anti-aging facial doesn't do—it firms, regenerates, and exfoliates, too, plus it's a lot less gruesome and cheaper than a facelift.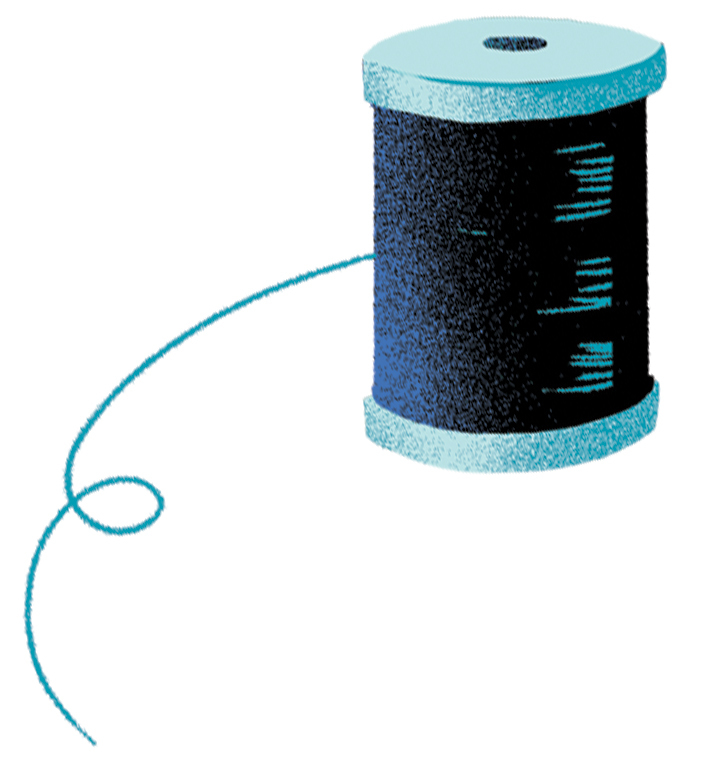 11 Thread Lightly: Lilly Arvind Aesthetics
Trusting someone with your brows is a very big step, but Nilam Johnson, owner of Lilly Arvind Aesthetics, makes it easy. Not only is she super knowledgeable when it comes to all things skincare, but she understands how to shape your brows to best complement your face and executes it in the most calming manner. You'll leave feeling like the beauty was worth the (minor) pain.
12 Natural Wonder: Priya Means Love
Beauty and self-care can go hand-in-hand, and no local line better embodies that spirit than Priya Means Love. Each product in Priya Narasimhan's line of skin, hair, and body care is made up of only the most natural and wholesome ingredients. But don't mistake wholesome for crunchy—every body butter, perfume, and face scrub is as luxurious as it is clean and effective.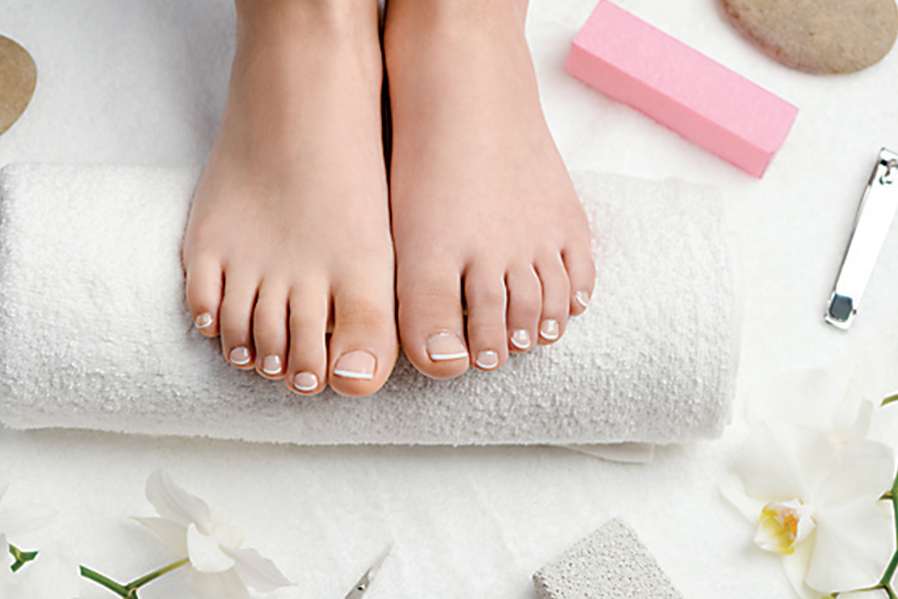 13 Treat Your Feet: Olivia
We use organic products on our skin, in our meals, and for our home—so why not on our feet? Located in Upper Fells Point, Olivia provides an immediately calming pedicure experience without the harsh chemical smell. We actually love the lack of fancy Jacuzzi tubs or massage chairs. Everything is simplified. Just pick a nail color, choose a foot scrub fragrance, and tune into HGTV. Ah, total relaxation.
14 Hometown Hero: CoverGirl
Baltimoreans love their Bohs and O's, but most don't realize that CoverGirl, founded by the Noxzema Chemical Co. in Hampden in 1961, can be added to the roster of hometown teams. The company's first product line was medicated face foundation (Hello, chemicals! Goodbye, zits!), before they branched out into makeup and nail polish and moved their headquarters to Hunt Valley. Coty recently bought the brand, but we're grateful that CoverGirl continues to keep Baltimoreans beautiful.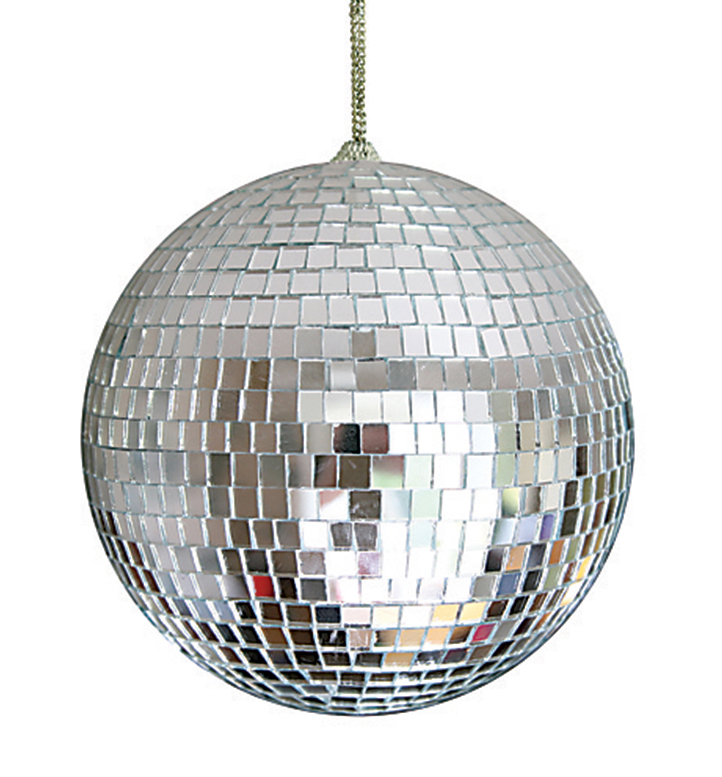 15 Music to Our Shears: Soul Love Salon
Most hair salons don't have a turntable and a disco ball. But Soul Love isn't most salons. Husband-and-wife team (and DJ partners) Katie and Danny Elder opened this Roland Park spot after decades of hair experience all around the city. They've created a fun-loving, toe-tapping, can't-stop-smiling atmosphere in their shop—and do amazing color and cut work to boot. One hair appointment with them and you'll want one of their curated playlists to always follow you around.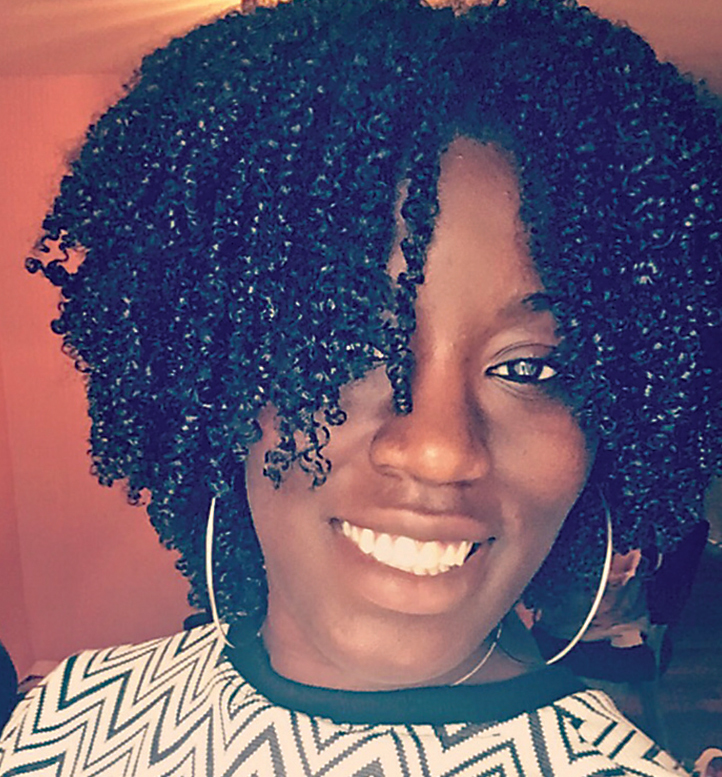 16 Drop Dead Deva: Diaspora Salon
Curly hair is a gift and a curse——it's versatile when it comes to styling, but finding the right person to cut it can be tricky. Yasmine Young understands this struggle and opened a salon dedicated to the specific needs of all naturally curly, wavy, and coily hair types. Located in Charles Village, Diaspora Salon offers a wide range of services including detox treatments and their specialty DevaCut, which has perfected the art of taming curly tresses.
17 Wax Off: Red Door Salon & Spa
Although body waxing gets a bad rap, one trip to the Red Door Spa in The Village of Cross Keys will make you a convert. After being greeted by a smiling face and fitted into your plush robe, you are escorted to a quiet room that smells of lavender before the esthetician takes you back to your private room. The experience is so pleasant that you won't even remember you're there to have hair ripped from your follicles.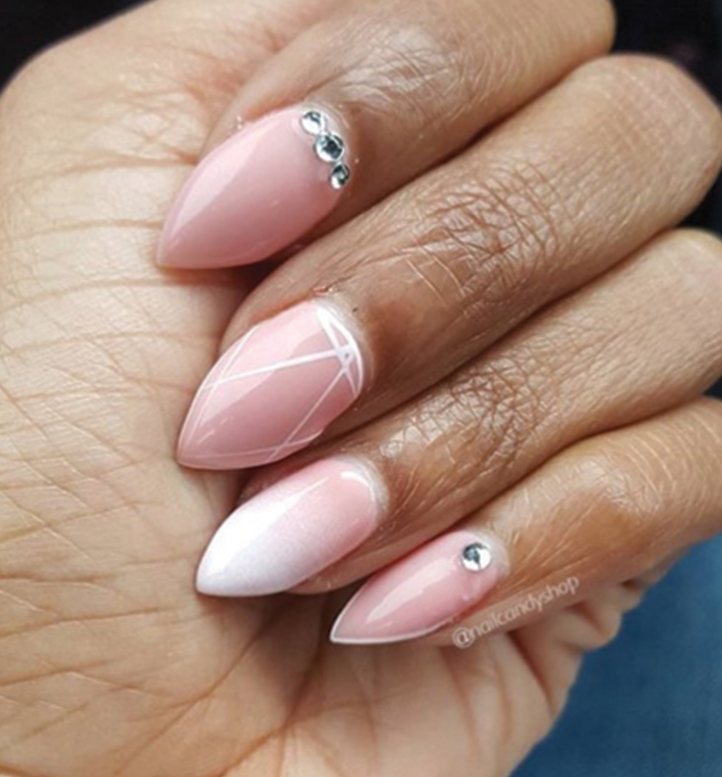 18 Instagram-worthy Nails: Nail Candy Shop
Looking to be the nail envy of all your friends? Nail Candy in Columbia will have even your enemies swooning over your perfectly executed manicure. The ladies of Nail Candy specialize in on-trend nail designs, colors, and shapes—like the latest fashion staple, the stiletto nail, which has been seen on everyone from Rihanna to Kylie Jenner.
19 Beauty from Within: PlantBar
Sometimes even a trusty face mask and the best skin products can't do the trick for stressful days, so we head to PlantBar to give our skin (and sanity) an extra boost. These minimalist juice bars have the cure for everything, whether it's winter dryness (Glow With It), 3 p.m. struggles (Afternoon Stamina), or an oncoming cold (Flu Shot). Once we reach the bottom of a PlantBar juice or smoothie, we feel beautiful inside and out.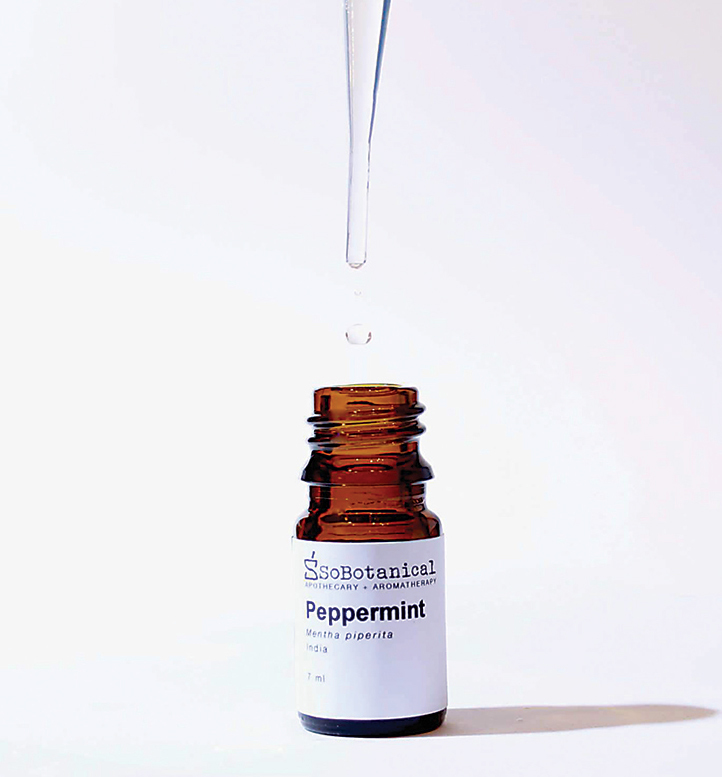 20 Holistic Helpers: SoBotanical
The only custom aromatherapy bar in the tri-state area, SoBotanical in Federal Hill is a holistic health dream land. The walls are lined with essential oils, oil blends, and all of the natural face, hair, and body products you could ever desire. Our favorite is the Activated Charcoal Cleanser, which detoxifies the skin by absorbing dirt and excess oil. See ya later, impurities! Hello, perfect skin!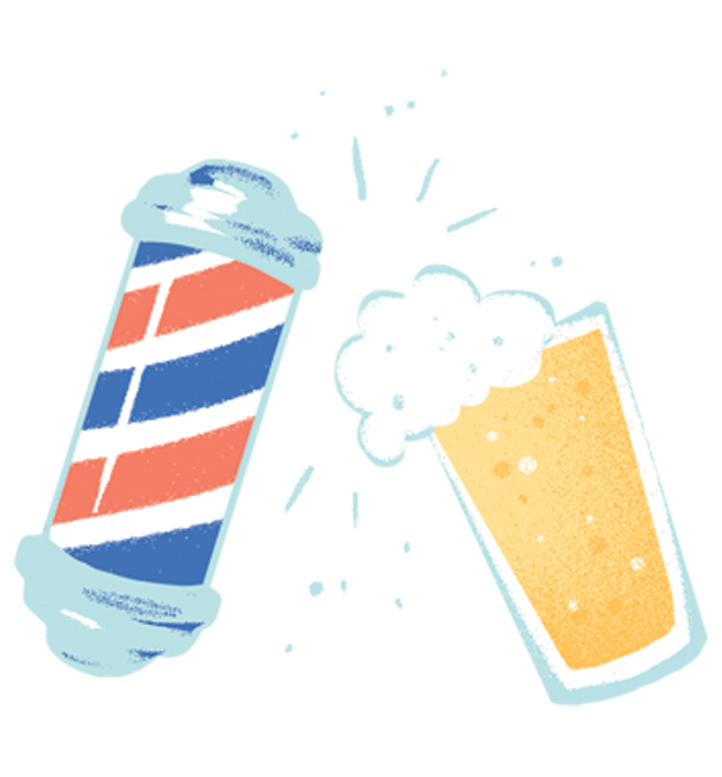 21 Buzz with a Beer: The Old Bank Barbers/The Old Market Barbers
These Hampden and Remington barber shops are the ideal mix of the old and new. With vintage magazines to read while you wait and classic barbershop chairs that lean clients back for a shave, they are bringing back the old-school barber tradition. But we also love modern twists like free Natty Boh and Union Craft beer in the fridge.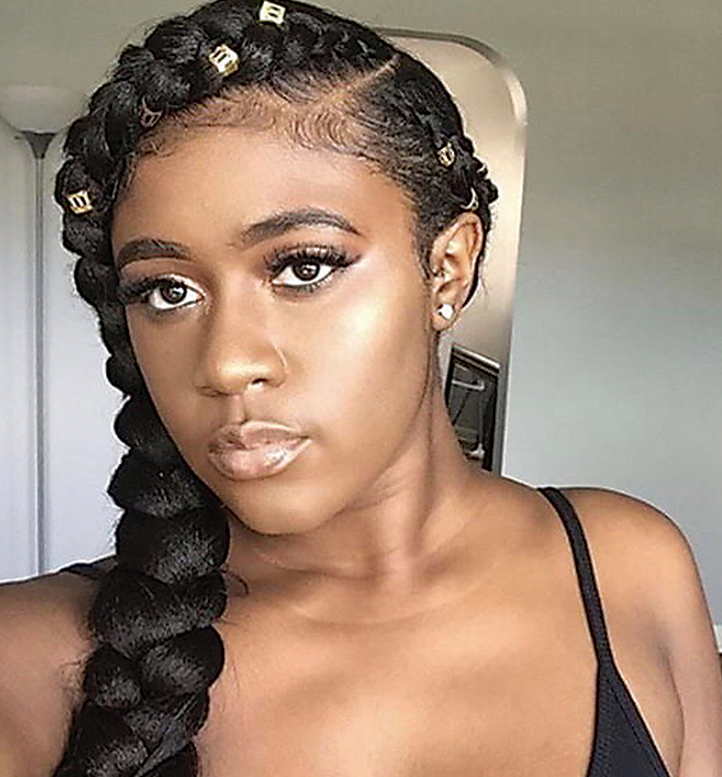 22 Magic Fingers: Royale Plush
When you first meet Symone, owner of Royale Plush, you may be taken aback by her youthful appearance. But don't let the baby face fool you, this girl has skills when it comes to braiding. Her speedy (and affordable) Lemonade braids—inspired by Beyoncé's visual album, Lemonade—blew up on Instagram.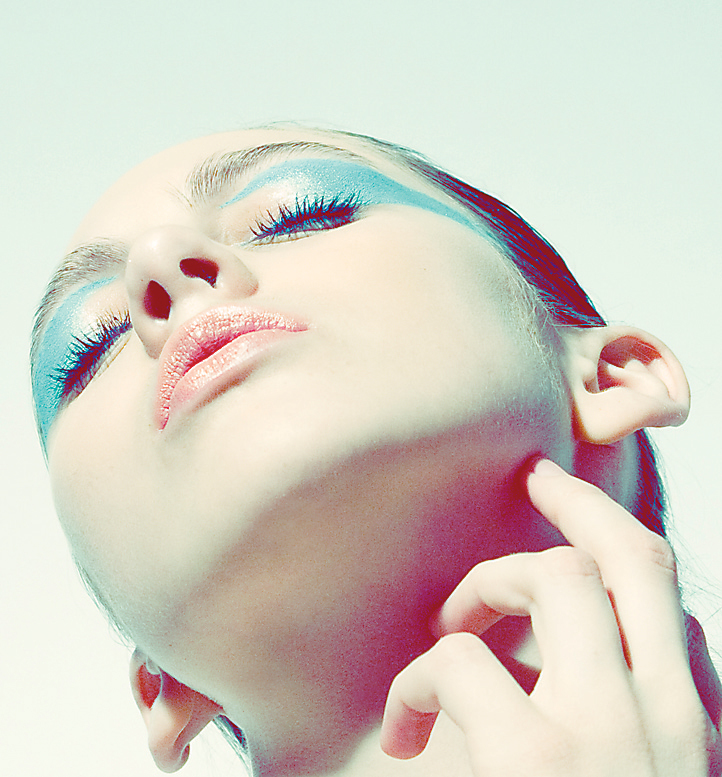 23 Model-Worthy Makeup: Alana J
Alana Johnson has the magic touch. The Baltimore native flawlessly executes every genre of makeup look, from lit-from-within natural glow to '60s baby doll to drop-dead glamazon. Having worked with everyone from the Ravens cheerleaders to designers showing at New York Fashion Week, it's no wonder Alana J has become a master of manipulating color and texture to create looks that are as fun as they are flawless.
24 Day Trip: Seoul Spa USA
Stripping down to our bare essentials at this Korean spa, with its tranquil soaking tubs and scrubbing treatments, took some getting used to at first. But ever since our virgin visit, we've been naked—and unafraid. (And thankfully, because it's open 365 days a year, there have been plenty of opportunities to return.) For maximum relaxation, leave time to sweat in one of the many crystal rooms. And get some bubble tea in the restaurant, where clothes are, alas, required.
25 Small Batch Beauty: Maven Beauty Bar
Clean beauty is all the rage, and that's why we love Maven Beauty Bar in Downtown Frederick. As soon as you walk into the light and bright space, owned by a former Nordstrom cosmetic buyer, you'll know you're in trusted hands. Offering the latest and greatest in skincare from all-natural brands such as Indie Lee, Coola, and One Love, it's nearly impossible to leave the store empty-handed.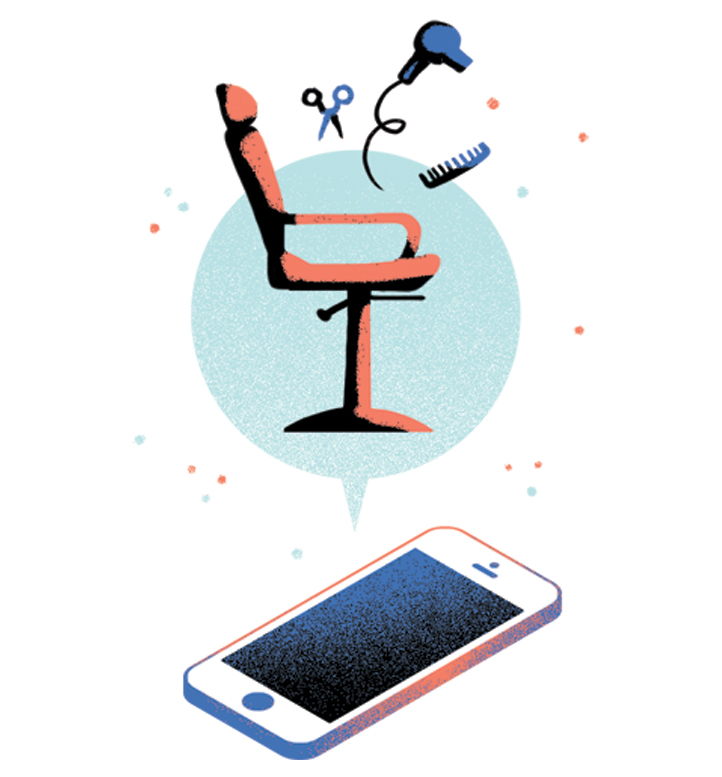 26 Beauty Innovator: Eric Warner
After 10 years of experience in the tech and design industries, Eric Warner created the online and mobile app StyleTrail as a resource for beauty professionals to browse and hire licensed stylists to occupy empty booths in their salons. This app aims to increase a salon owner's revenue by up to 75 percent.
27 Faux Vacation Glow: Two Bronzed Babes
Everyone dreads the streaky orange hue of a spray tan gone wrong, but that's not what you'll get when booking with sister-owned company Two Bronzed Babes. Not only do Beth and Rachael craft a custom airbrush tan for you, but they will come to your home to apply it. No more disrobing in uncomfortable booths! You can even invite some gal pals over for special party rates.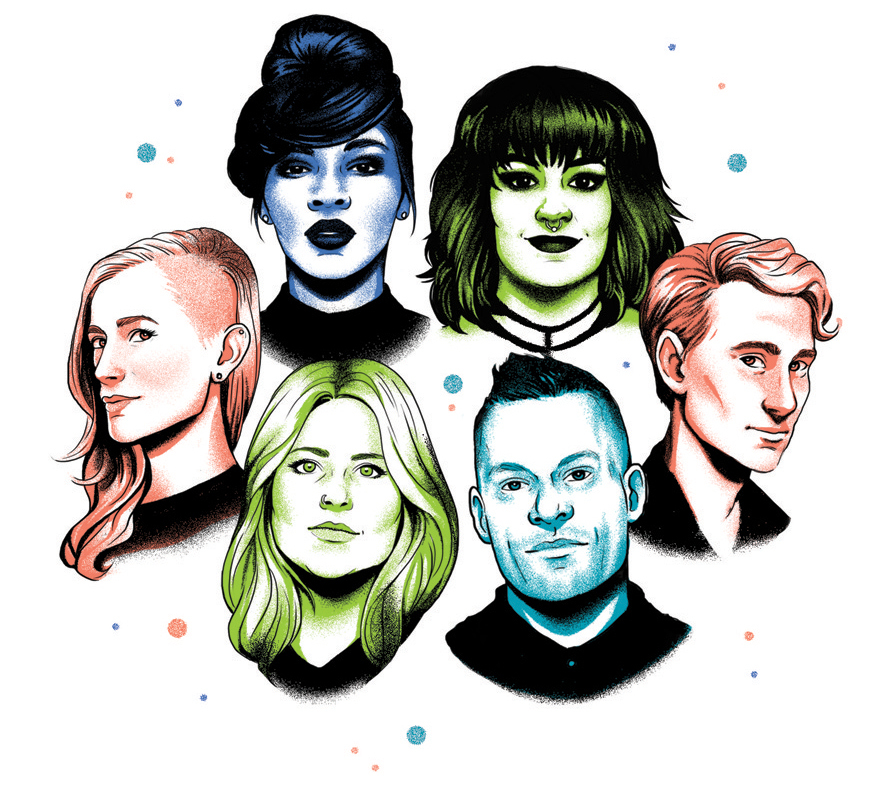 28 Brow Rehab: Sage Cosmetic Tattoo
Strong eyebrows have been the look for a while now, much to the chagrin of those of us on the sparser side of the spectrum. Lucky for us all, the fairy godmother of face framing is local. Jillian Yoffe at Sage Cosmetic Tattoo uses a hand tool made up of several needles plus a bit of pigment to microblade anemic brows back to life. Walk in with what God gave you, walk out two hours later with brows that would make a YouTube beauty vlogger jealous.
29 Salon for All: Fringe Baltimore
Whether you're looking for an all-out rainbow to sprout from your head or "just a trim," the team at Fringe Baltimore delivers. The stylists at this Remington salon all boast extensive educational backgrounds and have the skills to bring your dream hair to life, whatever that may be. A full menu of services leaves no head of hair left uncared for.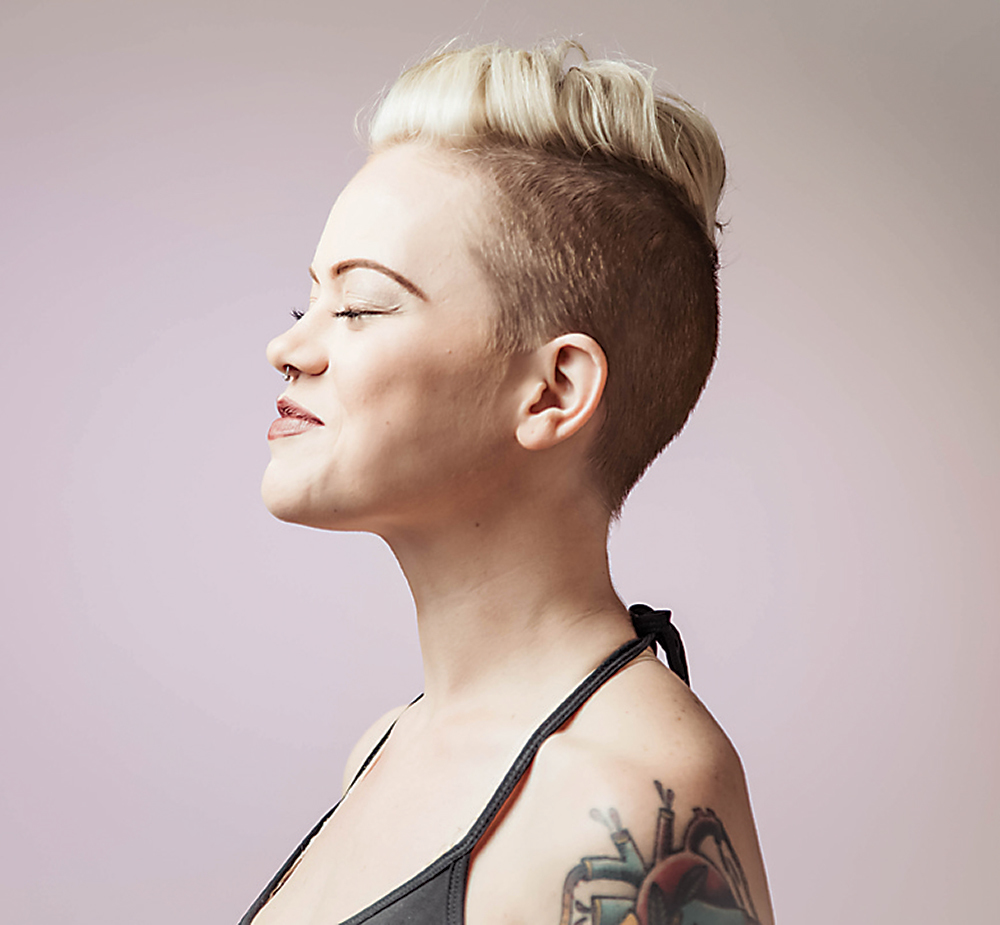 30 Home Sweet Salon: Ash + Oak Salon and Spa
There is just something so cozy about Ash + Oak Salon in Catonsville. Maybe it's the hygge-like modernist décor, or the most comfortable shampoo bowl we've ever sat in (seriously—it has a head rest, no more strained necks!). Or maybe it's the warmth of the staff, who immediately offer you a glass of wine, coffee, or tea as soon as you walk in the door. Each visit to Ash + Oak is like a homecoming that's so comfortable, you won't want to leave.
31 OG Organic: Sprout, An Organic Salon
Many salons have jumped on the organic bandwagon, but the real trailblazer is Sprout in Hampden. Opening in 2006 as one of the first organic salons in the country, the shop not only uses natural hair products, but also recycled building materials for its interior. The best part is that Sprout has been the catalyst for many more organic hair salons, including Smoke + Mirrors just down the street.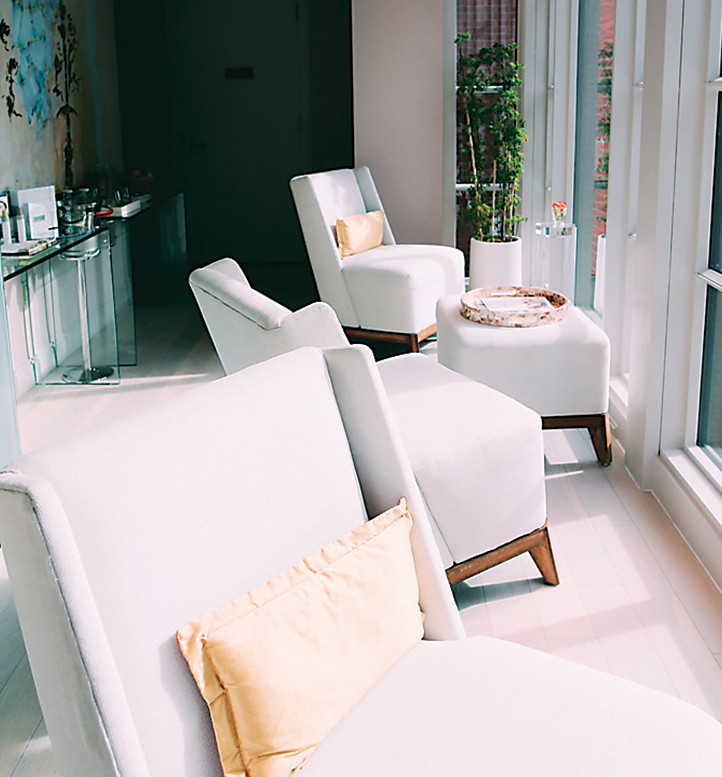 32 Full-Body Glow Up: Ultimate Zen at The Spa at The Ivy Hotel
Some say zen is a state of mind, but it's not always easy to achieve. But with a full-body scrub, hot oil scalp massage, shea butter wrap, and 60-minute full-body massage, this spa treatment at The Ivy Hotel sure helps. The two-hour service will scrub away the stress, and you will emerge from your warm, Mylar-wrapped cocoon feeling like a rejuvenated butterfly.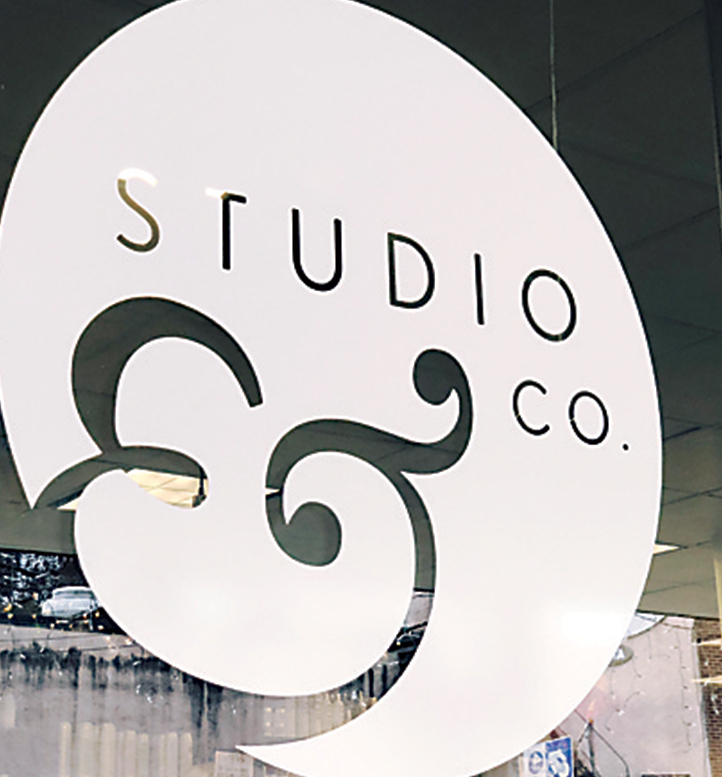 33 Reinvention: Studio & Co.
After 22 years as a partner in the former Studio 1612, Karen Bialozynski opened Studio & Co. in 2014. Her positive and energetic space in Mt. Washington is bursting at the seams with talented stylists offering everything from haircuts and highlights to extensions and conditioning treatments. But perhaps the thing that stands out the most is the part-of-the-family feel you get by just walking through the door.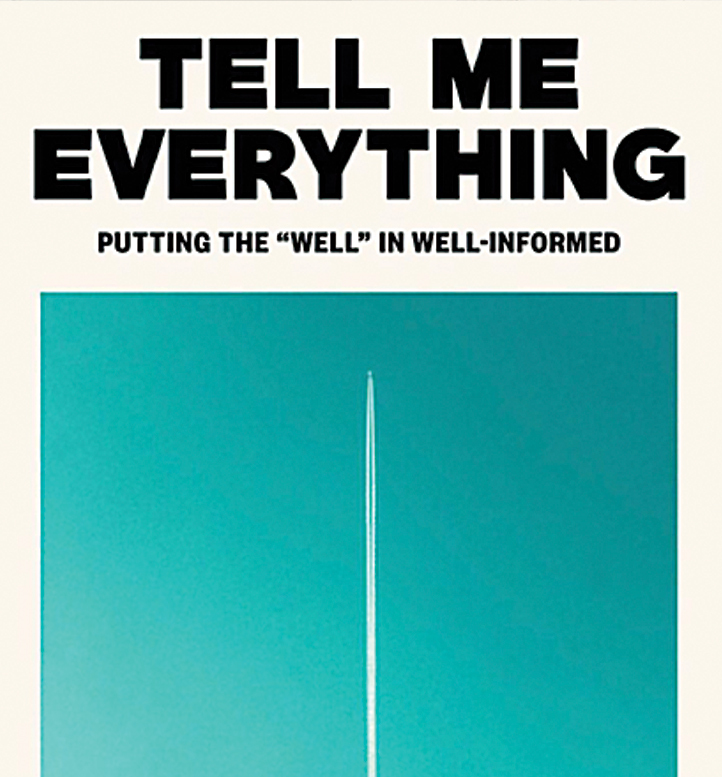 34 Newsletter: WELLTRIBE
With so many diet options, skin care routines, and exercise alternatives, we can sometimes feel overwhelmed with wellness information. That's why local nutrition specialist Jess Waller created WELLTRIBE, a community that sends out a bimonthly newsletter on the latest in sleep, sex, and skin. You are also able to browse a curated collection of healing products, allowing you to truly live your best life.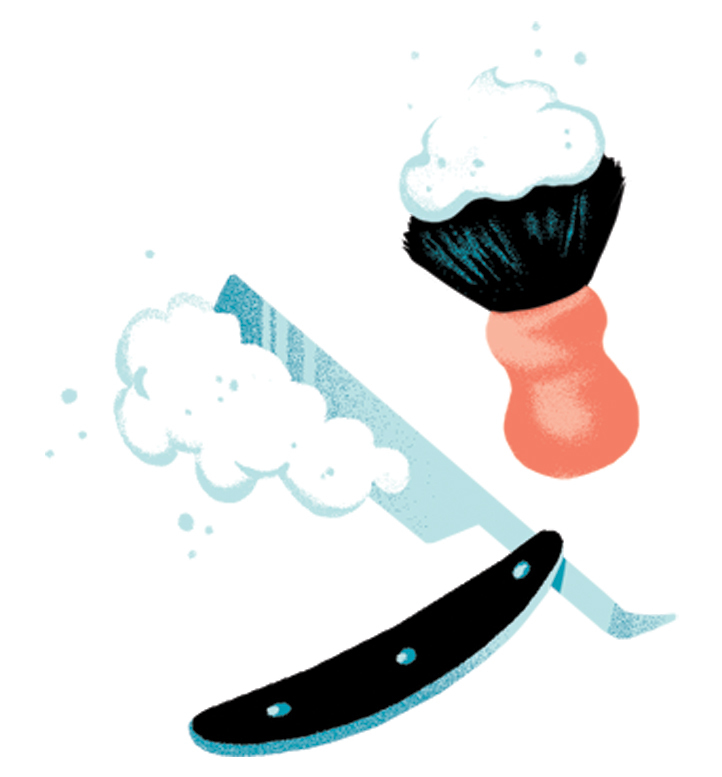 35 Man Cave: The QG
Is there anything manlier than a straight razor shave—especially when it's offered at a full-service department store complete with a men's clothier, cigar lounge, and speakeasy? The QG has perfected the original barbershop feel with leather accents, traditional grooming techniques, and nostalgic flourishes. Done with your cut? Head to the clubhouse for an indoor golf simulator, pool tables, and a 65-inch flat-screen TV.