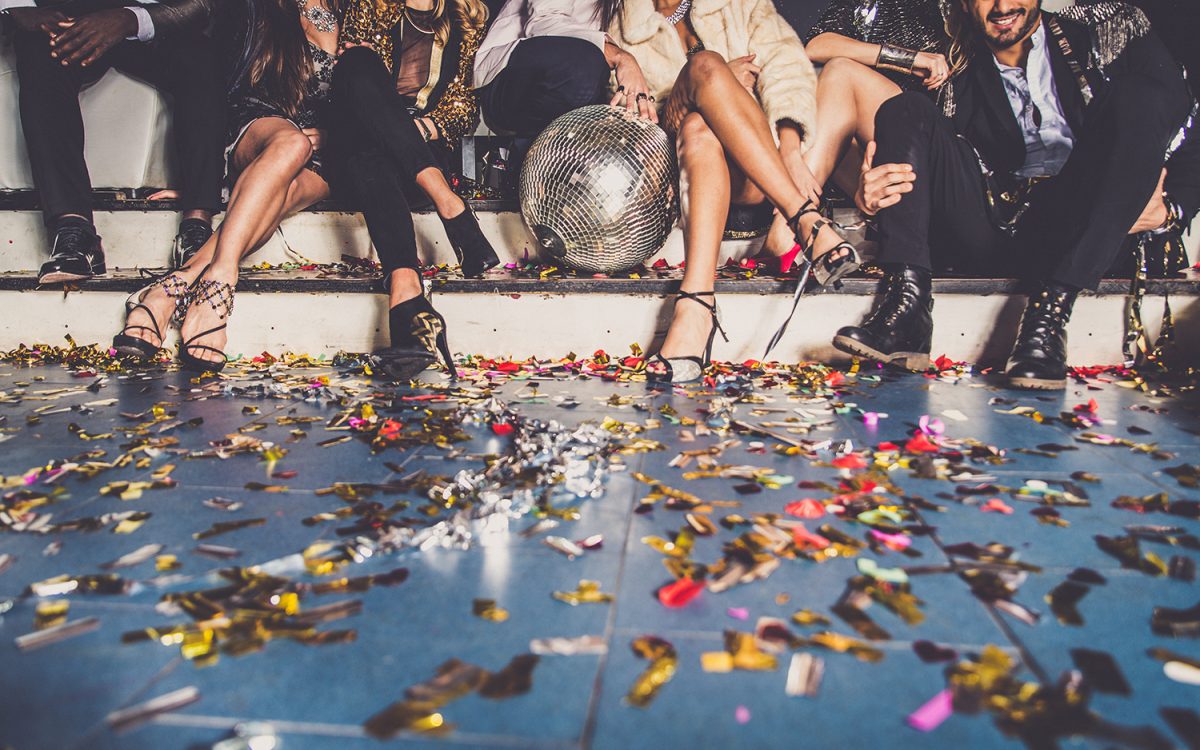 Shutterstock
New Year's Eve is the one night of the year where going all out is expected. For those planning to end the decade with a bang, you're likely going to coordinate your outfit accordingly. If you're looking for ideas on how to update a classic sequin look, or simply need inspiration for going outside your comfort zone with a brand new trend, we've got you covered with our top five New Year's Eve trends.
SEQUINS
If you're sequin-obsessed, this traditional New Year's Eve look is right up your alley. One of the top trends of this winter, you're sure to find dresses, jumpsuits, and even men's jackets covered in the glittering decals.
Where to buy: Poppy and Stella, Brightside Boutique, Hunting Ground, Forward Moda
BLAZER
Nothing says class quite like a tailored blazer. A perfect piece for those headed to a more formal cocktail event, a blazer is an easy way to elevate your look. Try pairing with a button-down or a turtleneck for a timeless ensemble. Feeling adventurous? Go for a statement blazer in rich textures such as velvet or silk.
Where to buy: Raina Dawn, Sixteen Tons, Keeper's Vintage, A Style Studio
SILK
Speaking of—chances are your holiday best includes something soft and silky. As silk slip dresses and midi skirts continue to transcend through the seasons, you're bound to have something already in your closet to dress up for the evening. Grab your favorite silk dress and top with a cozy sweater to ring in the New Year comfortable and chic.
Where to buy: Raina Dawn, Hunting Ground, Brightside Boutique, South Moon Under
FULL-SET
Making a fashion statement doesn't always have to mean vibrant patterns. A simple jumpsuit or a matching suit set will appear well put together regardless of color or texture. Pulling together separate pieces from your wardrobe for a head-to-toe monochromatic look will also do the trick.
Where to buy: Doubledutch Boutique, Hunting Ground, Forward Moda, Sassanova
VELVET
Warm and elegant, velvet is a winter holiday staple. This season you can find full suits, a plethora of dress styles, and even accessories made in this seasonal texture. Whether a deep red, lush green or a dazzling royal blue, velvet makes any wardrobe piece look sophisticated and romantic.
Where to buy: Keeper's Vintage, Doubledutch Boutique, Bottle of Bread, South Moon Under
To better visualize these trends, check out our Pinterest board curated with more outfit inspo: