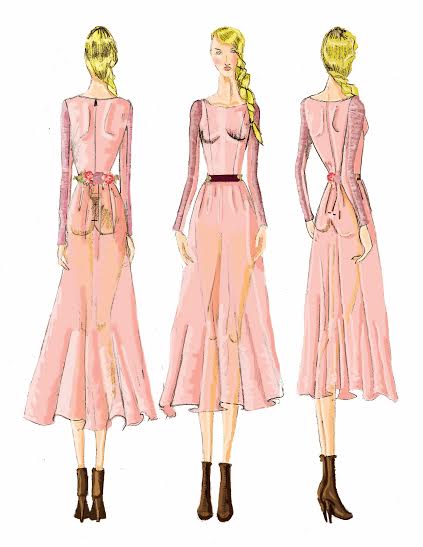 Stevenson University
Fashion Design students from Stevenson University will bring a Baltimore twist to New York Fashion Week 2015, where juniors and seniors will showcase their designs on the runway. The exhibition, entitled "We Are One In Fashion," features attire inspired by traditional global fashions from around the world. Each piece draws inspiration from the styles of a different country and culture, including Spain, Brazil, Egypt, and Greece. The collection is made up of 16 evening gowns and one menswear garment, a silver brocade suit representative of styles from India.
The budding designers will get the chance to experience Fashion Week from head to toe. Not only will they have the opportunity of a lifetime to display their work in a runway show, but the students will also work with professional models, stylists, and make-up artists, such as Jane Bellis, a popular UK Stylist. Stevenson will be collaborating with PLITZS Fashion Marketing, a New York-based company dedicated to promoting and showcasing the unique and diverse work of emerging designers, both locally and internationally.
"The partnership between Stevenson University and PLITZS Fashion Marketing is going to highlight the talents of our students, and provide them with the opportunity to connect with industry leaders," shares Sally DiMarco, program coordinator and associate professor of Fashion Design.
The runway show takes place in the midst of Fashion Week on Thursday, February 19 in the grand ballroom of the historic Hotel Pennsylvania, 401 7th Avenue, New York, NY, in the center of the garment district.