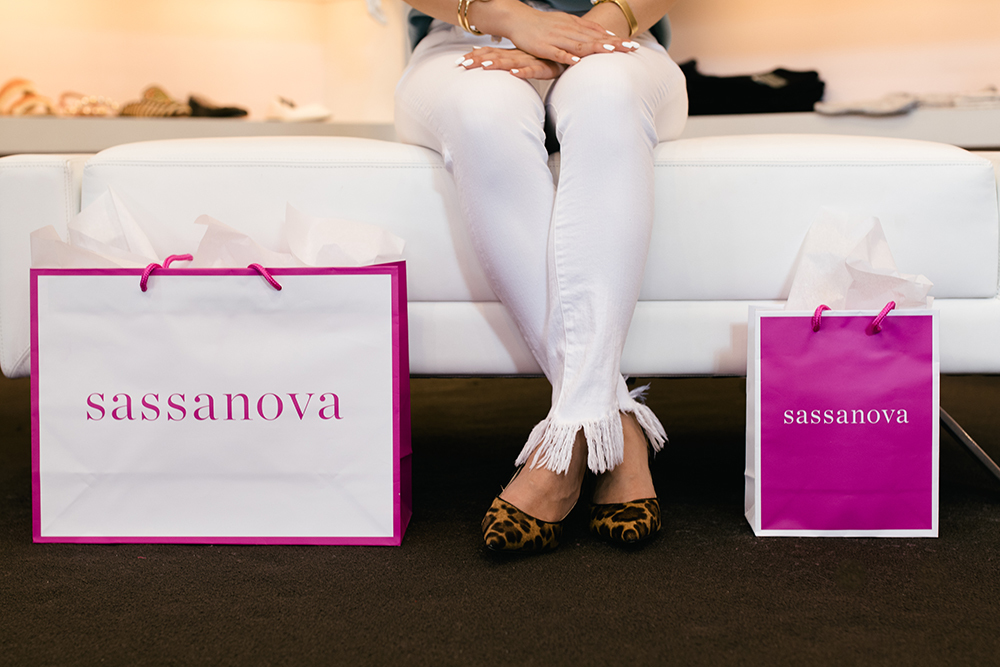 Sassanova
Attn: Ladies of Baltimore County. You will be soon getting a new very stylish neighbor. Women's contemporary boutique Sassanova will be joining the already impressive list of local retailers at Green Spring Station this spring.
The store, which will be taking over the current Becket Hitch space (not to worry, Becket Hitch will be moving into the old Trillium location) is set to begin its buildout in March. Owner Angela Tandy has been working diligently with local architect Dawn Sangley of Spry Design to create the perfect space for her customers.
"We've done lots of pop-up shops in the county and were always asked when we would open a store here," says Tandy. "I am just so excited to be at Green Spring Station and to be surrounded by all of these other amazing independent local retailers."
Tandy bought Sassanova from its previous owners in 2015, and since has added more apparel and accessories to the vast shoe selection, for which the store was known. This will be the store's third location, with other stores in Harbor East and Bethesda, and will carry all of your favorite styles from brands like Shoshanna, Trina Turk, Frame, and Amanda Uprichard.
Follow Sassanova on Instagram for more info on the store opening.