Signature Scents
How to find the perfume that is subtly and distinctly you.
Some of us are floral lovers, others prefer the whiff of musk—whatever you choose, your perfume is subtly and distinctly you.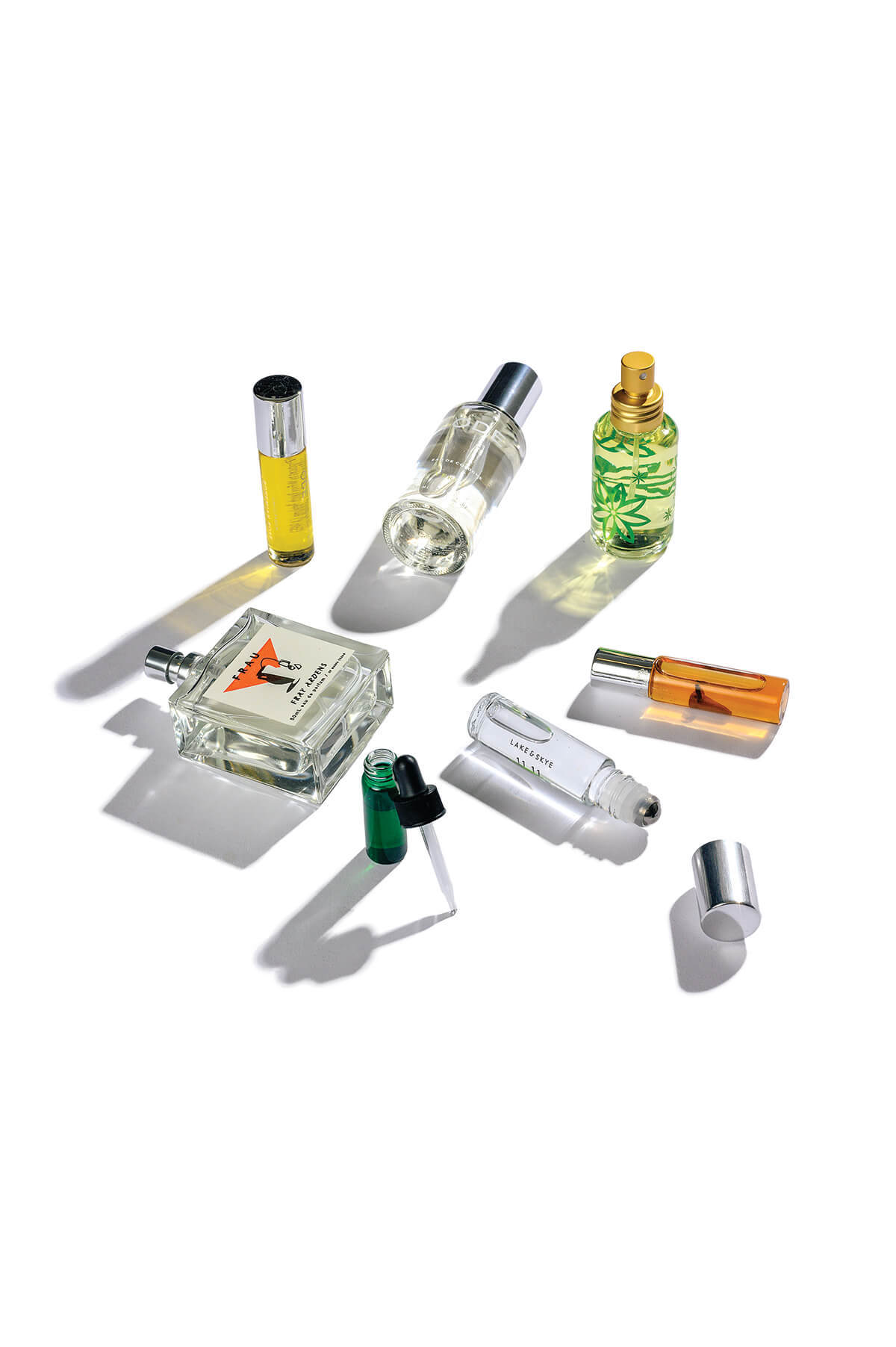 Clockwise, from top left: Ode Bohemian Rose roller ($8), Ode Verde perfume ($40), Paci ca Tahitian Gardenia perfume ($22) at In Watermelon Sugar. Cozy roller ($15) at The Codex Club. Lake & Skye 11 11 rollerball perfume ($48) at South Moon Under. Fray Ardens Nouveau Ranch parfum dropper ($16), Frau 50ml parfum ($206) at Tortuga.