We first introduced you to Strangers With Style—a fashion, lifestyle, and culture blog focused on capturing style in Baltimore—back in our August 2013 issue. Since then, creator Olivia Obineme has made some changes (including the blog's new, cleaner look) to SWS which will be shown off to the public at the SWS' Re-Launch party at Dooby's Coffee tonight, July 8 from 7 to 10 p.m.
The night will focus on the blog's most recent cover story, "Creatively Cool"—a series shot by photographer (and Baltimore magazine contributor) Jonathan Hanson, giving us a peek into the lives of 11 locals, who are all well-known and emerging in their respective creative fields.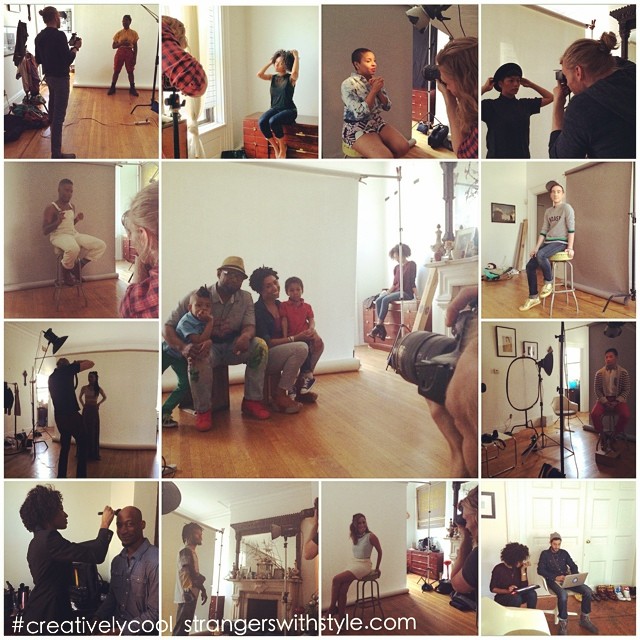 "It's a Q&A piece, but it's definitely a more visual piece," Obineme tells us. "It's the concept of selecting some awesome and unique individuals who live in Charm City, and embracing their style. Style can define a lot of things—not necessarily fashion, but they were able to bring in their own clothing, accessories, etc., and we styled them with what they had."
RSVP to [email protected], put on your best cocktail attire, and check it out for yourself. And don't be late—the first 30 attendees will go home with a goody bag provided by SWS. You'll also be able to shop some emerging vendors and enter for the chance to win some special giveaways provided by many of our local faves like Brightside Boutique & Art Studio, Babe, Christopher Schafer Clothier, Scrub Nail Boutique, Oyin Handmade, K Staton, Sixteen Tons, Double Dutch Boutique, and more, all while enjoying Dooby's complimentary treats and Happy Hour specials.
This event is free and open to the public.
And be sure to check out SWS' Facebook page to see what's in store—from new contributing bloggers, to SWS.tv, which will provide video content for the site, to a new e-commerce space featuring unique local vendors.
Images courtesy of Strangers With Style Facebook page.