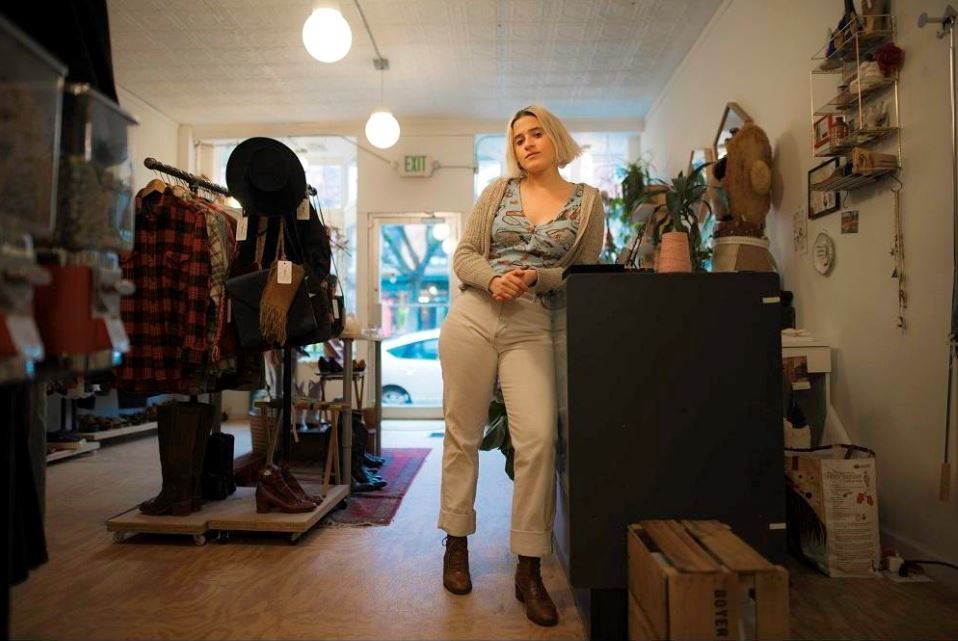 Wendel Patrick
At Bottle of Bread, Morissa Rothman-Pierce has curated a to-die-for collection. While vintage fashion for women and men takes center stage, the shop's wares are rounded out by a thoughtful selection of handmade items for the home and body. Whether you're looking for a showstopping dress for your next event, classic denim for hot summer days, or the finishing pieces to pull it all together, Rothman-Pierce has got you covered. We were able to catch up with the most stylish woman in Baltimore and talk about her origins, how far she's come in ten years in business, and the Baltimore Vintage Expo.
What is Bottle of Bread's origin story?
I started selling vintage when I was 16 years old. My best friend's mother owned a vintage shop in the '80s, so when we were kids, we'd play dress up. I've just always loved it. I started buying and selling on Etsy in 2008, so it's been ten years. I had always wanted to open up a shop, and when I graduated college, I just did it. My first shop was in Fells Point—it was super tiny, but it allowed me to grow. I moved up here to Mt. Vernon in a storefront across the street, and then moved to the current space about two years ago.
What do you love about where you are now?
I'm a freak for natural light, and this space has these two giant bay windows. Plus, I'm on the sunny side of the street, so it's a double whammy of gorgeous light. The space is a lot larger, and it's a really cool old building. Tin ceilings, the whole thing.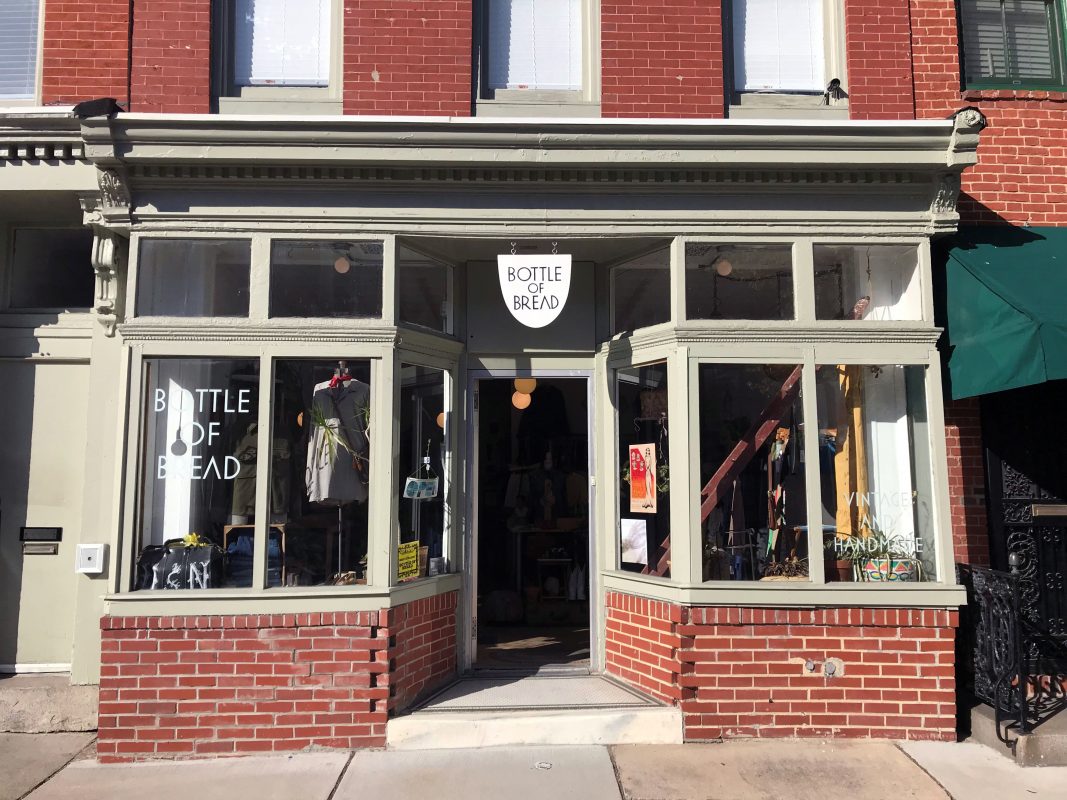 What's the best thing about running a small business in Baltimore?
It's really cool to be a part of a city that is up and coming in a lot of ways. There's a lot of support, and everything is owned by young people. So many people I know own businesses, nonprofits, venues, everything. It's empowering to be around a bunch of young people who are doing the damn thing.
What are some of your biggest style inspirations?
I love old Western wear. And I love all the androgynous style of the '30s and '40s, like great tailored suits worn by women. Marlene Dietrich and Patti Smith both have that masculine woman sort of style I really love. 
How do you source the vintage in your shop?
I handpick everything. I do a lot of house calls, I do in-store buys, and I shop when I travel. I actually just got back from a trip to Memphis, Tennessee, and shopped along the way.
You have such a unique collection of items for the home and body, as well as vintage. What is your criteria like for adding new products to the shop?
My only criteria is that I have to like it. There's an old school and a new school when it comes to vintage. Old school are those wild spots where you walk in and there's clothes, ceiling to floor, all time periods and styles. There are a lot of places around here like that, and as much as I respect that and it's totally rad, what I do is different. It's curated. There are plenty of things I know I could sell the heck out of, but I don't carry them. I'm pretty specific, and I think that that shows in what I have. It's not for everyone, but I think people enjoy that it's not a hodgepodge.
How did the Baltimore Vintage Expo come to be?
The Baltimore Vintage Expo is an event I put on along with the women who own Milk & Ice Vintage, Kate and Angie. We felt there was no good, purely vintage show in Baltimore, and the idea behind it was sort of a "by the people, for the people" event. We've all done so many shows over the years, and there's always some issue, like when the organizers aren't ready for you, or the space is a foot shorter than they told you it would be. So we decided to put together an event run by the vendors, and it's been great. Kate and Angie and I all run the show, as well as have our own booths with our stuff for sale. We encourage our vendors to bring the best of the best, so there's a lot of really amazing stuff. Designer vintage, cool older stuff.
Is there anything new this year to look out for at the Expo?
Last year, we had denim repair by Kristi of Fischer Clothing Company, and she'll be back this year. You can bring your jeans that are thrashed, and she'll fix them up on site. We also have the Bushelers of Baltimore, super professional tailors, doing onsite tailoring. Vintage is so often a one-of-a-kind, amazing piece, but that maybe doesn't fit so well, so you can get those pieces perfectly fit to you on the spot. Arvay Adams of This Sporting Life will be there as well, doing custom chain stitching. You can come find an amazing vintage piece, get it tailored perfectly to you, and then have it customized. It's a one-stop shop! Also, this year we have early bird tickets available for purchase for people who want to get in and shop 9-11 a.m., before it's open to the public for free.
What trends do you see being big for summer 2018?
The minimalist thing has been really big recently—long, flowy linen and silk dresses. I also see psychedelic '60s prints coming back, which is great because I love that psychedelic stuff. Denim, always, I mean cutoffs will always be in style. Also patchwork is coming back, especially that really '60s madras patchwork plaid. 
And people will be able to find all those things at the Vintage Expo on May 19?
Heck yeah, they will! Right now, all the vendors are hoarding our best stuff specifically for the Expo, so we are going to be bringing out all the spring and summer trends.
Our top picks: