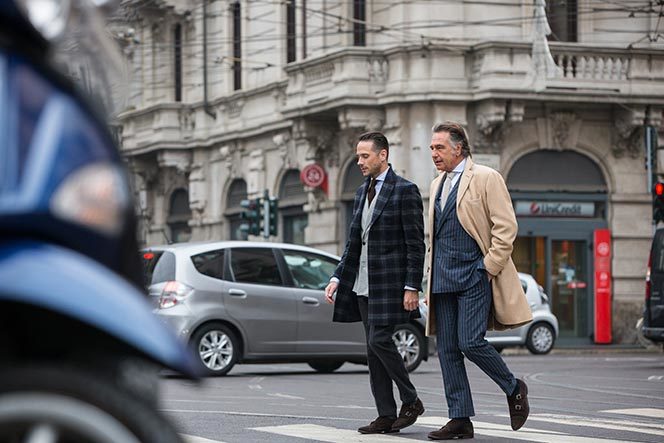 Courtesy of He Spoke Style
With the vast collection of fashion blogs dominating the internet, choosing which one to read can be an overwhelming feat. Not to mention searching for a blog catered to men's fashion. But don't fret, we've narrowed down your search for the perfect menswear blog that is both informational and inspirational. Professional musician and elite-level bicycle racer Brian Sacawa has tackled the menswear business in his latest endeavor as the founder and curator of the blog He Spoke Style. We sat down with Sacawa to learn more about his take on personal style and the growth of his popular site.
How did you get started?
Brian Sacawa: I started He Spoke Style about four years ago. I have always been interested in menswear and style ever since my father made me watch old James Bond movies when I was a kid. I've always been a very detail-oriented person and menswear is about attention to detail and being precise, with lots of room to be expressive and do your own thing. I sensed there was a void for menswear online—for a site that combined information and inspiration into something more attainable for the mature, professional guy who was interested in fashion. From the very beginning, we wanted to be a site that offers honest, relatable, and approachable content for the regular guy.
What makes your blog different from others?
BS: I think it's the personality and the connection people feel to me, because I'm just a regular guy, whereas bigger publications deal with an editor. I've also done other web-based projects in the past, so I knew how it works, but getting into the rhythm of seasons and how things work in fashion was different. At first I would just write what I was interested in but, as we've grown, I've understood the importance of what people are looking for each month.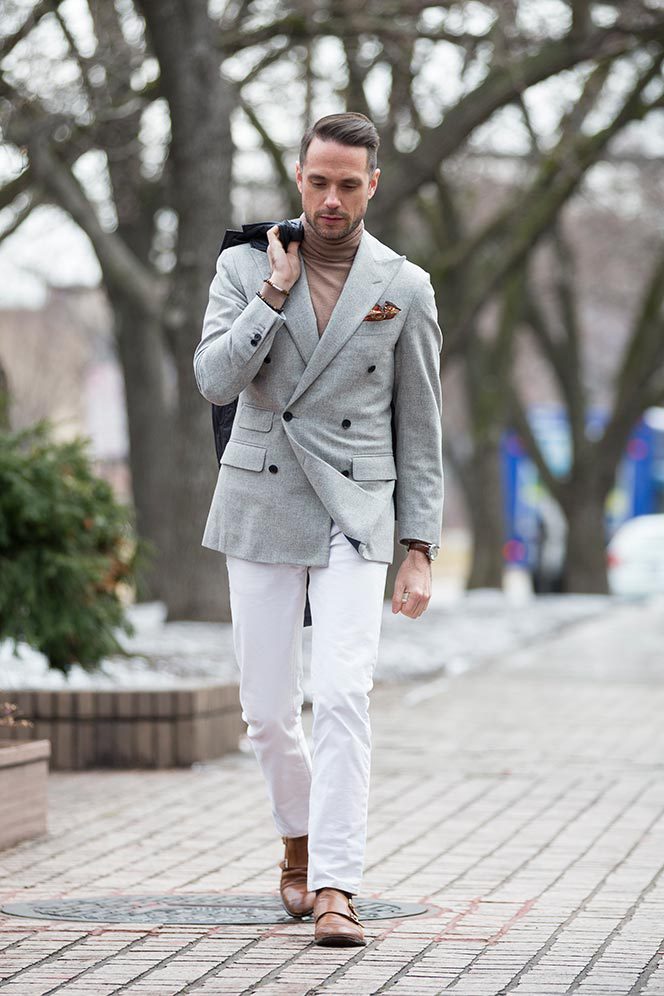 How did you come up with the name HeSpokeStyle?
BS: Originally it was titled Baltimore Style Guide, because like a lot of my other projects, I've started small in the community and branched out. But I had a good friend that hated the name and said I shouldn't tie myself to the city since style is universal. So I came up with He Spoke Style, it's a play on bespoke, which is the ultimate of custom-suit making. It wasn't the original idea, but that's the one that stuck.
What has been the most rewarding aspect of your business?
BS: You're able to communicate something about yourself, who you are, what group you belong to, or want to belong to, simply by what you wear. We reach over half a million people every month now between our social media accounts and our site. It's great to know that what we're doing is actually useful to people.
What are some of the collaborations you have coming up?
BS: Right now were doing a couple big projects with IWC, which is a luxury watch manufacturer. We have a three part content series with them coming up based on a brand new limited edition timepiece that they have. We're also partnering with brands like Otterbox, and Dom Perignon, and we're currently a contributing editor to The Rake Magazine, which is the premiere men's style magazine.
What do you see coming next for He Spoke Style?
BS: I want to increase our YouTube presence. I think there's a big opportunity for us there, so we're actually working on a couple different content series right now that are all video related.
Who is your style icon?
BS: My friend Giampaolo Alliata from Milan. He sticks to a blazer, pants, a shirt, and a tie. He's this put together man, but there's no flash. It's all about subtlety.
What is your go to look?
BS: Simple and basic. For instance, a blue suit with a white shirt and a grey tie.
No outfit is complete without?
BS: The perfect fragrance.
What was the most embarrassing fashion trend you have ever participated in?
BS: Skidz. Do you remember those? It was the late eighties or early nineties when MC Hammer pants were in. They were these sort of very wide pajama pants that were plaid or had some kind of weird pattern on them, and then they had that traffic sign with the car skidding on them.
What is your favorite trend right now?
BS: I guess my favorite trend is actually men caring about how they dress and putting some effort into it.