Style File: House of Muse
Alex Dekowski re-enters the boutique world with her own jewelry line.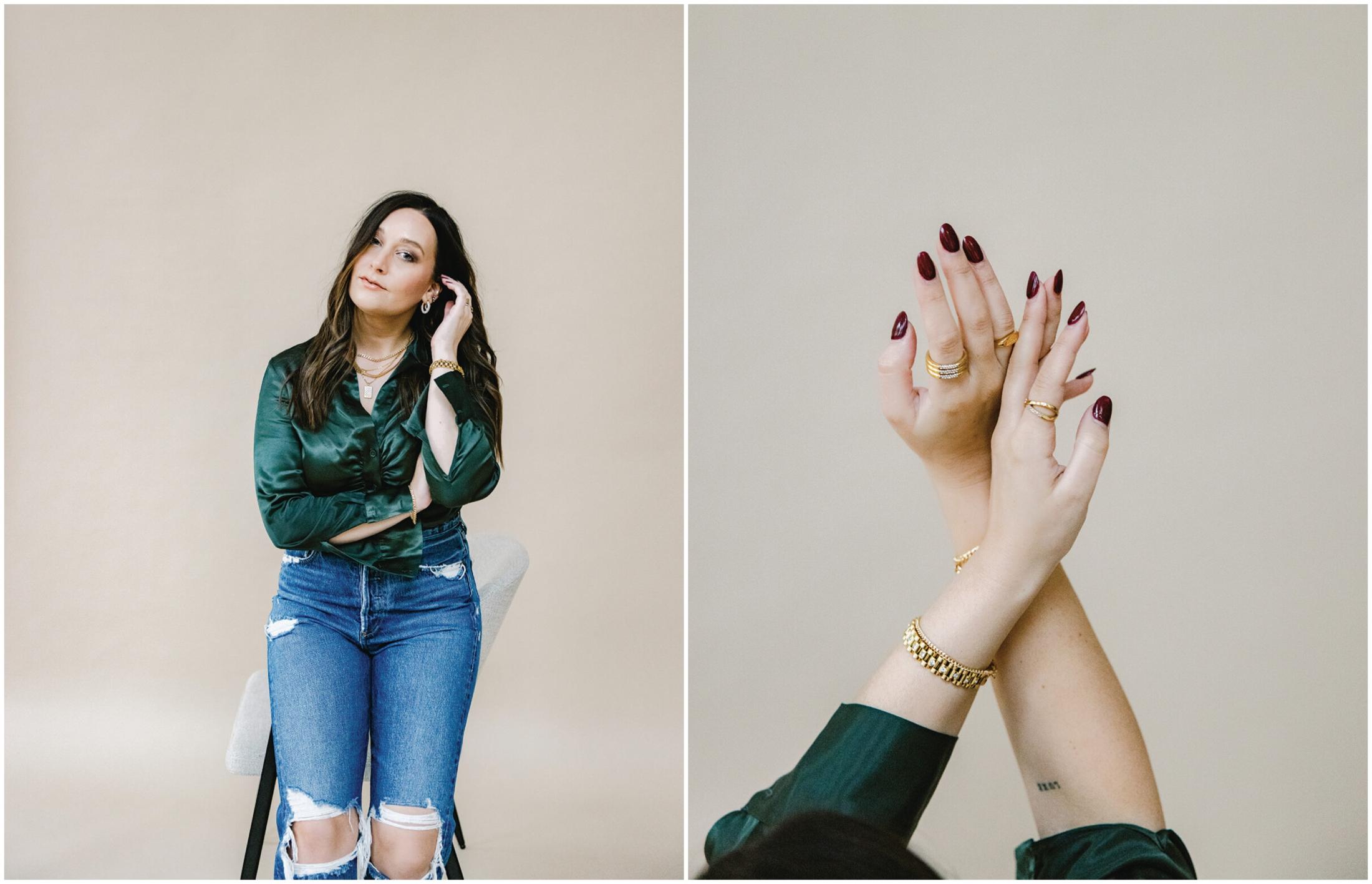 While Alex Dekowski closed her much-loved boutique, Hello Addie, in 2019, her passion for style didn't diminish. It wasn't long before she returned with a new venture, the jewelry brand House of Muse. Her gold-plated and gold-filled jewelry aims to answer that eternal question: How can one look like a million bucks without breaking the bank or sacrificing quality?
What inspired you to launch House of Muse?
In 2020, when we were all wearing lounge and staying indoors, I turned to jewelry to feel a little more put-together. As a consumer, I had a difficult time finding gold-colored costume jewelry that didn't easily tarnish or change color. It sparked my interest enough to figure out a way to create a product that lasted a little longer.
I found a handful of brands that made waterproof claims; some of them held up, but the problem was the price point. From my background, I understood what the product cost these companies to make, so looking at their retail price bothered me. There's totally a time and place for a high-ticket item, but mass-produced costume jewelry, in my opinion, is not it. I'm not trying to reinvent the wheel, but if the margin's there, why not offer the product at a more accessible price point?
How has your vision as a boutique owner shifted since Hello Addie?
Boutique owner to product/brand owner is definitely very different. It's funny, though: My end goal with Hello Addie was always to develop our own apparel line. I'm finally living out that dream, but just in a different product category. I totally missed the boutique world, though, which is why we recently launched The Boutique Shop under our brand. While we're a year into our jewelry brand, the boutique is still new. We're taking our time with that portion of the business by launching small, more curated collections for the time being.
If you had to wear one thing for the rest of your life, what would it be?
That's so hard. If we're talking apparel, I have to go with a blazer. You can style it in so many ways, and it really makes every outfit (even denim and a T-shirt) feel a little more polished. If we're talking jewelry, I'm going to say hoop earrings, hands down. They've probably been my most-worn jewelry item since I was a teenager and, given that our weightless hoops are our best-selling style, I'm guess- ing a lot of you feel similarly.