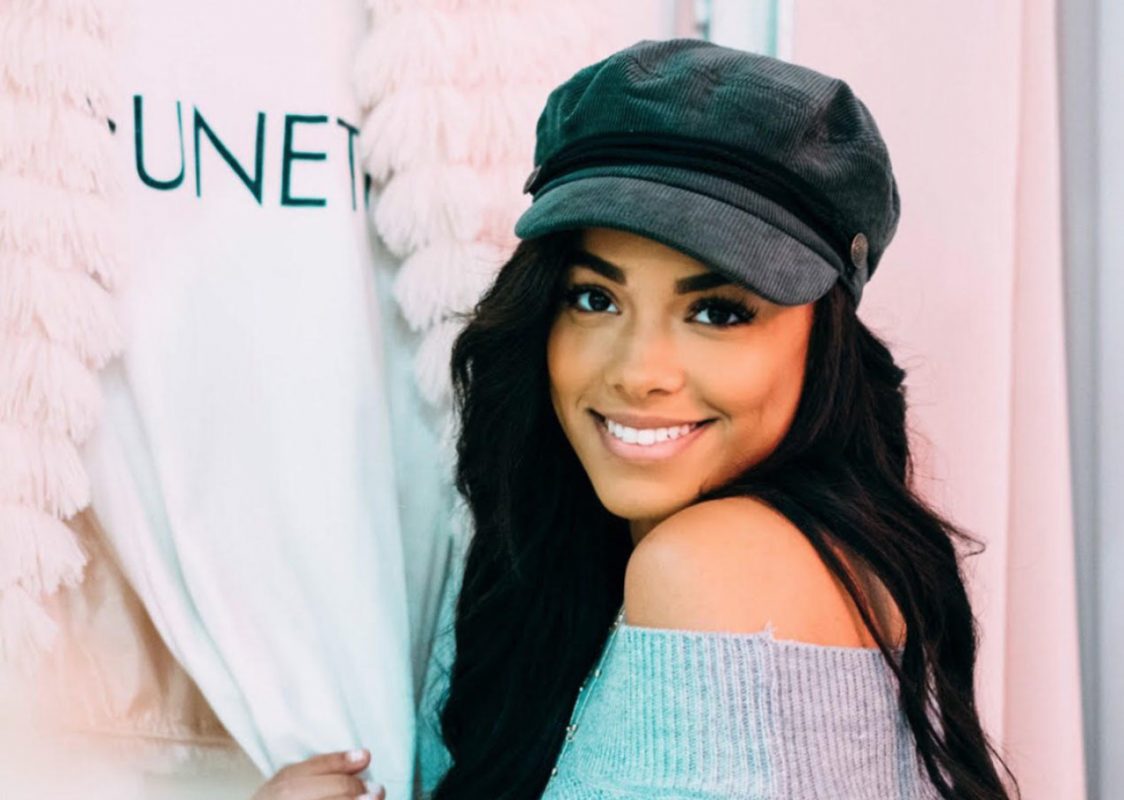 Simple & Feminine
Brianna Volatile started her lifestyle blog, The Brunette's Diary, while she was still in high school. What began as a creative outlet for the young fashionista blossomed into a platform where she could connect with her devoted readership as well as the brands she loves.
Volatile's aesthetic became shop-able with the opening of Simple & Feminine, a brick and mortar boutique as well as an online store. We caught up with the young entrepreneur to discuss her process, favorite things, and the future of Simple & Feminine.
What was your inspiration for opening a boutique?
I've always loved photography, fashion, and beauty, and the blog was my creative outlet. It started getting traction about three years ago and brands started to contact me, and we would work together on partnerships. I've worked with big brands like MTV, Maybelline, Coach, and Express, but I also worked with a lot of smaller boutiques.
With those smaller stores, I noticed when I would post their pieces or do a collaboration with them that I would sell out of it—often it would be gone that same day. I thought, why not have a place where I can highlight the brands I love, that my readers have already interacted with through my blog? So, I opened Simple & Feminine in January of this year.
You're not originally from Baltimore. What brought you to the city?
I'm from Howard County, and my original location was in Ellicott City. I had been there for five months, and then in May of this year it flooded. I had to figure out where to go next. Baltimore City has so many cool small businesses and is very fashion forward. Plus, the majority of our following is Baltimore-based.
I reached out to a bunch of different places, and Harbor East took me in. They had a pop-up location available, which is where Simple & Feminine will be until February of next year. I'm working on scouting the perfect permanent location, hoping to stay in Harbor East. They've been so welcoming to me.
What was the inspiration for the name Simple & Feminine?
I love all things simple, with a feminine twist. I love my pinks, my blush pinks, and my grays. I carry pieces that you can wear more than one time. I like to be able to give my shoppers something they can wear a few different ways, multiple times, not just something to wear out once and then retire.
What are kinds of styles can people expect to find here?
A lot of the pieces that I have are boho chic, and a lot of fun denim. We are known for our beauty products as well. A lot of the brands I carry are women-owned, whether that be beauty products, fashion, or gifts. I hand-select every single piece myself, with the goal that everything in the shop has a unique story behind it. I like to be able to support other small businesses with the brands I choose to highlight in the shop.
You have such a well-curated selection. How do you know what will be the right fit for your customers?
Sometimes businesses will guess what their customers want, whereas I will straight up ask. When I'm on buying trips in New York, I'll use Instagram stories and polls to find out what my followers like best. Half the time, those items sell out within an hour, because my customers have been with me through the whole process of buying it, selecting colors, and then getting it in stock.
What are your current favorite fashion and beauty trends?
I love the big furry jackets that are really in right now. Leopard has also made a comeback—we had an amazing leopard cardigan that sold out in a day, which I loved. But I also love timeless pieces—denim jackets and leather jackets—those things that never go out of style. As far as beauty trends go, I love the jade roller. We have tons of beauty products, but I love that it's a tool that anyone can use, no matter their age or skin type, and you can keep it forever.
What's it like running a business with your mom?
My mom is more behind the scenes, but she is my partner in crime. She's been going to New York with me for years when I would do blog collaborations, and she was always asking, "So, what's next?" She has definitely helped with the vision of the brand, and she comes with me on all my buying trips.
Being in Harbor East, you're right up against so many big name stores. Was that intimidating or exciting when you signed your lease?
Very exciting. I think that it's an honor to be on the same street as these huge fashion brands. Walking down the street, you read, "Free People, Anthropologie, Simple & Feminine," and that's a real dream come true. I don't see it as competition—I don't know anyone who only shops at one store. Harbor East is a shopping destination, and I'm really happy to be here.
What sets your boutique apart?
When my customers come in, I want to provide them with the best shopping experience. I walk them through the store and help them find something they'll love. I try to bring in brands that people haven't necessarily heard of yet, and it's all stuff that I love and use myself.
Before I buy a whole collection of something, I'll buy it myself personally and wear it, wash it, work out in it, all to make sure it's a great fit. It's me running it all. Simple & Feminine is my baby and I think that's what sets me apart from the bigger brands and stores.