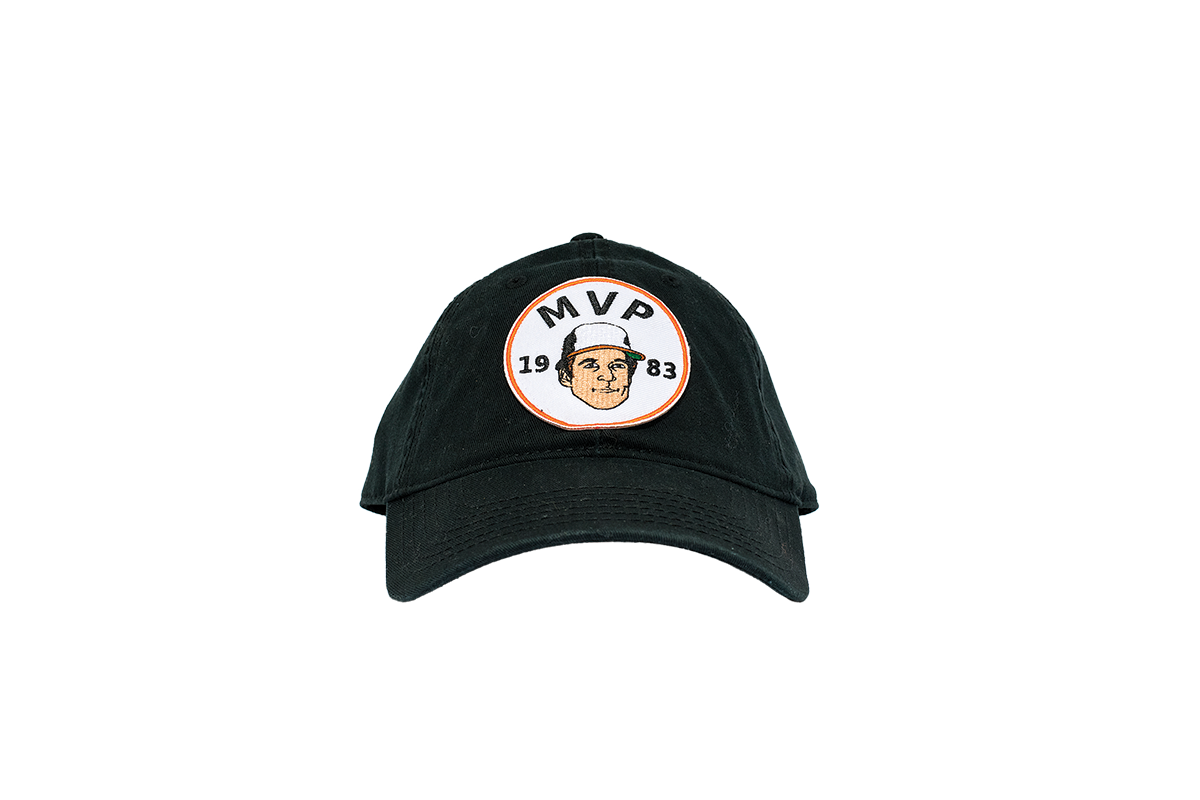 Baltimore is booming with creative entrepreneurs, but when it comes to sporting goods, This Sporting Life has become a go-to. Known for his use of traditional chainstitch embroidery, designer Arvay Adams hand-makes Baltimore Orioles and Ravens gear, updates heritage vintage baseball jerseys, and even sells funky patches—which are all available in local shops such as For Rent Shoes and Doubledutch Boutique, as well as directly from his online shop. On the heels of being named one of the winner's of the 2019 Remington Storefront Challenge, we caught up with Adams about what inspires his designs and what we can expect from the up-and-coming shop.
You have a degree in painting from MICA. How did you get into sewing?
I started sewing on a home machine, then later, after moving back to Baltimore, I worked for Sewlab, where I learned industrial sewing.
What inspired you to get into sports goods?
It's been an interest of mine since I was a kid. The colors, designs, and history.
You've lived in the big creative cities including New York City and Los Angeles, what about Baltimore drew you in and convinced you to stay?
Baltimore is home. I just got tired of being a transplant in a city full of them.
How did you know that creating with chainstitch was going to be your next career move?
As a fan of the history of the sports uniform, it had to happen. Chainstitch was the way to adorn sports uniforms, workwear, and military clothing for years.
You use an 80-year-old Singer 114-W. Why this machine? Is there any other equipment like this machine that you swear by?
It's the Cadillac of Chainstitch Embroidery machines. The machines are rare, and each has their temperaments. It really adds to a handmade feel in a time where the term is used loosely. All my other machines are replaceable—they're new, computerized, a-dime-a-dozen stuff.
What are some of your favorite pieces to make. Are they some of your top sellers?
My favorite is whatever new thing I've discovered to make. The best-sellers, though, are the Bethlehem Steel pieces.
Where do you get your design inspiration?
Mostly old magazines, books, documentaries, and the internet.
Some of your items are totally new with your designs, but some of your products are vintage. Where did vintage clothing find its way into This Sporting Life?
The vintage started with me growing out of some of my own pieces of vintage. Vintage also allows me to present brands and/or teams that people are familiar with that part of my aesthetic.
Do you have a favorite sport?
Baseball. I have a romantic obsession with it from design to history, to the human form in action.
Are there any new projects in the works for This Sporting Life?
Lots and lots of chainstitching with a strong focus on Baltimore's Blue Collar roots. Plus, a retail location in Remington with The Cahoots Brothers coming soon.