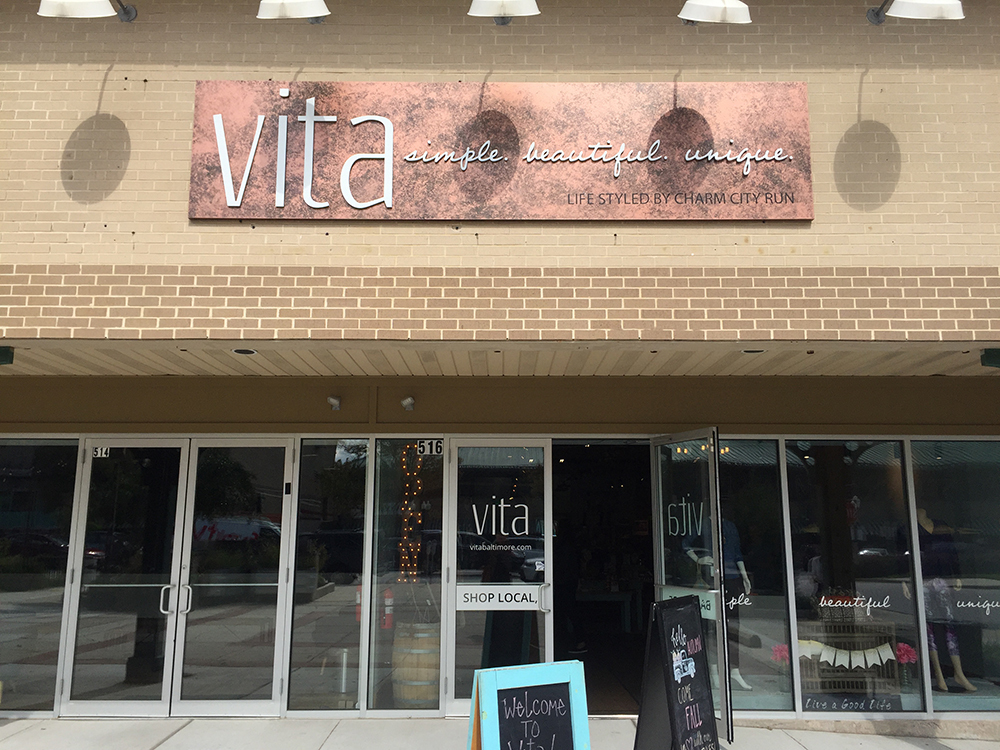 Photography by Olivia Amato
Whether you're waiting in line for coffee, catching up with
friends for brunch, or squeezing in a quick run before a meeting, choosing an
outfit that's practical and comfortable is a must. Whatever your daily schedule,
"athleisure" seems to be the new norm for everyday wear. From the owners of
Charm City Run, Vita prides itself on being a lifestyle boutique perfect for
the woman always on the go. Conveniently
located in Belvedere Square, Vita recently celebrated one year of bringing
fashion and fitness together for the betterment of the community. We caught up
with marketing director Ashley Lines to learn more about Vita and if the athleisure
trend is here to stay.
What was the inspiration behind Vita?
Ashley Lines: We have five running stores in the area, but we saw a need for a local store that leaned toward the trend of "athleisure." Basically just a store that had great clothes and great pieces that are quality.
How does Vita differ from your other stores?
AL: This store is far more lifestyle, far more general fitness, and its all women's wear here, which is great. Vita is a lot more style conscious and it's definitely a lot more feminine for the everyday lady. We can kind of play with pieces and mix and match, versus Charm City Run, which focuses mainly on more functional athletic wear.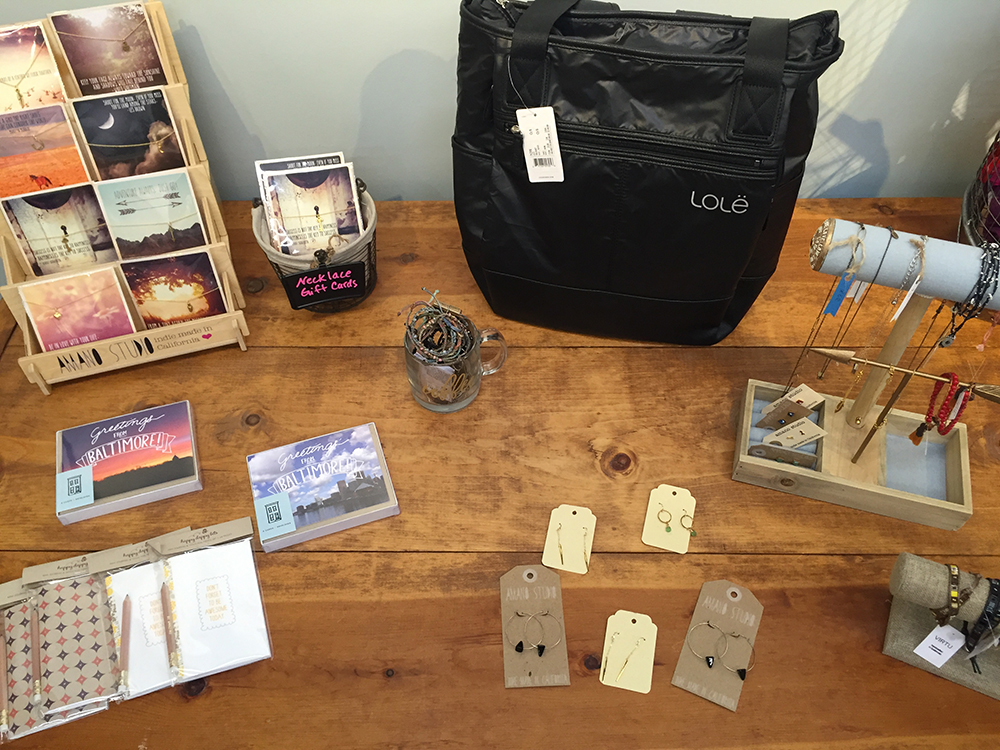 How would you describe Vita?
AL: The name means life, or the happy life, and that's kind of what we go for with the store. We talk about bringing fashion and fitness together and we also hope to help the community while we do that.
Have you noticed a difference in the customer base from your sister stores?
AL: Mainly with the customers that are coming from Charm City Run, this is what you're going to wear anytime you're not running, so we want to fill that gap in the customer's life. The pieces here are great because they can go from your workday to being with your kids.
What's your favorite piece in the store?
AL: It's really hard to say! I'm kind of obsessed with these new leggings and really anything in here that's from Beyond Yoga, which is a really awesome yoga brand. If you put their leggings on, you're going to want to live in them.
Who is your style icon?
AL: I'm a fan of both Jessica Alba's and Kristen Bell's style. They are both working moms who always look put-together, on trend and approachable.
What is the most embarrassing fashion trend you used to love?
AL: Wispy bangs and butterfly clips of the '90s. Terrible.
Do you think the athleisure trend is here to stay?
AL: Definitely—it's cute, functional and tailored pieces. You can be comfortable and run around all day but still look great doing it.
Our Top Picks: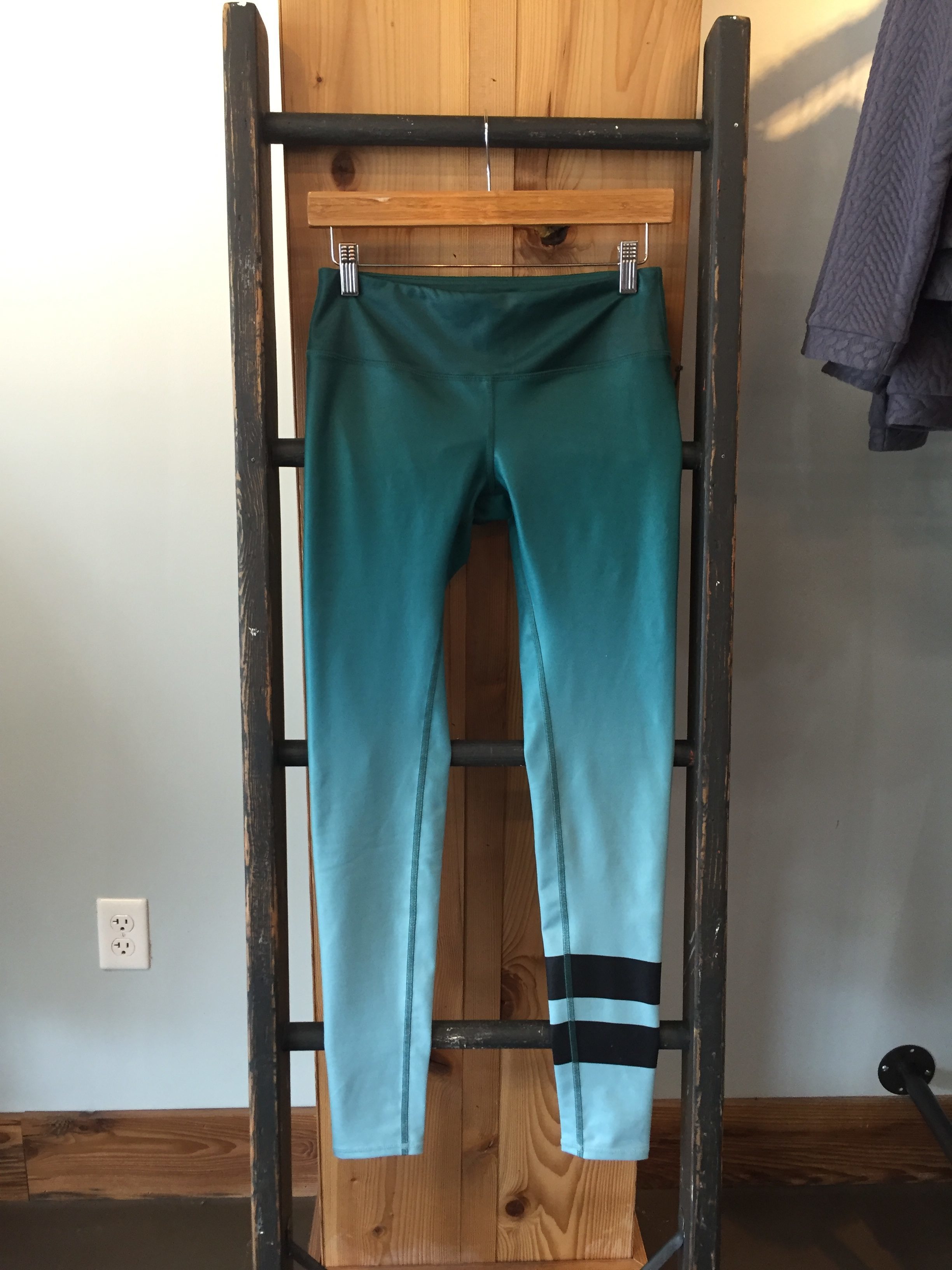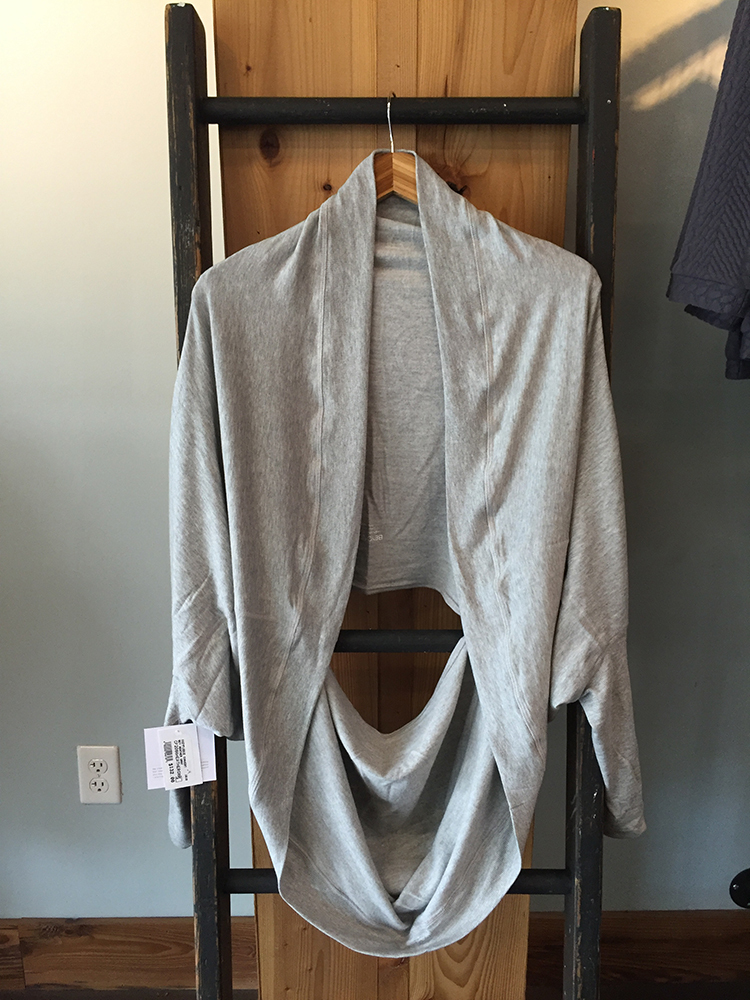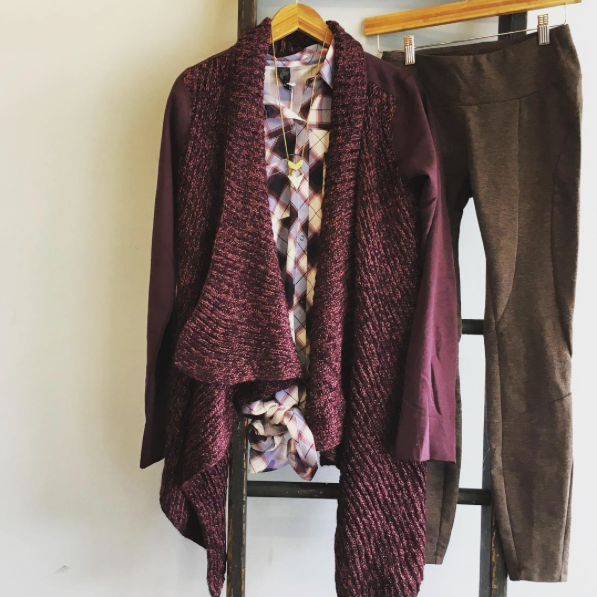 Alo Yoga Ombre leggings ($88); Beyond Yoga cardigan ($132); Prana Demure cardigan ($129).