Shine On
We break down why strobing and highlighting are a must in your makeup routine.
Beauty headlines have been laden with the terms "strobing" and "highlighter," but what do those words actually mean? Strobing is a technique that uses highlighter—usually a light, iridescent color—to accentuate facial features. Applying it can be tricky, though, so we've broken it all down for you. Here's why it's a must in your makeup routine.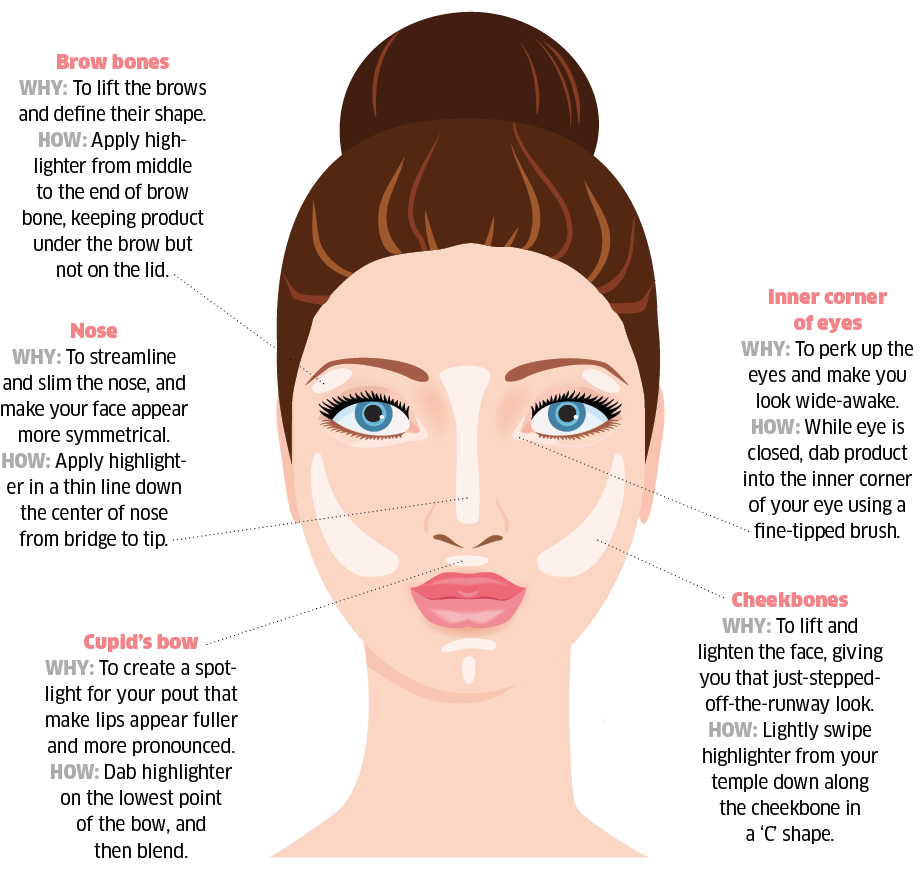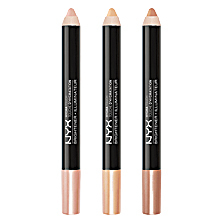 Pencil: This is used most often on the eyes and allows for a precise application that can be easily blended.
Our pick: NYX Hydra Touch Brightener ($8.99) at Target.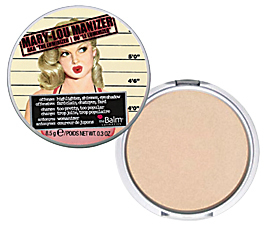 Powder: For a novice, powder is the most manageable way to strobe. Apply product with a brush and build color using thin layers.
Our pick: The Balm Cosmetics Mary-Lou Manizer ($24) at Birchbox.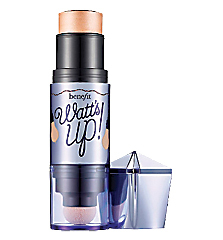 Cream: Found in a stick or a palette, this should be warmed on your fingertips before applying.
Our pick: Benefit Cosmetics Watt's Up! Cream-to-Powder Highlighter ($30) at Ulta Beauty.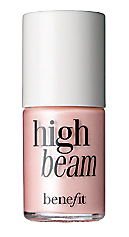 Liquid: This provides a more natural look but requires a knack for blending, if you're up for the challenge.
Our pick: Benefit Cosmetics High Beam Liquid Face Highlighter ($26) at Sephora.